Roc-A-Fella Reportedly Sues Dame Dash for Trying to Sell JAY-Z's 'Reasonable Doubt' as NFT
Just days after Hov sued the album art photographer for exploiting his name and image without permission.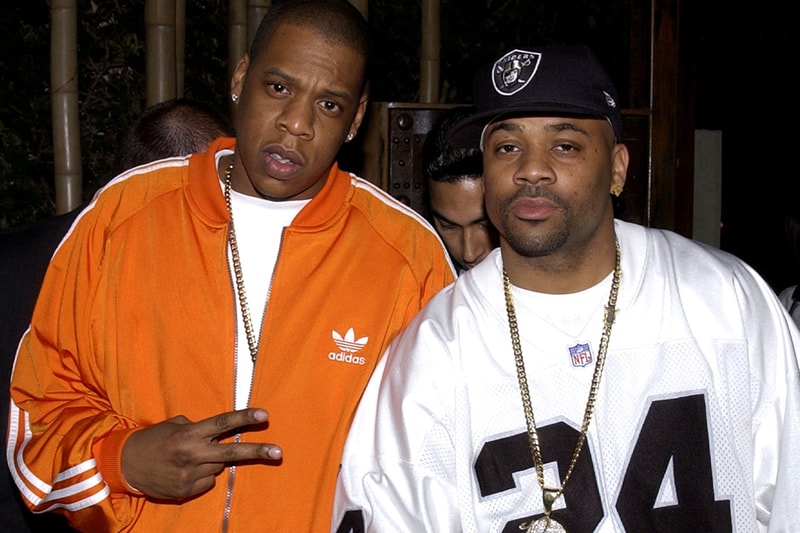 Roc-A-Fella is supposedly suing Dame Dash, one of its founders, after he was allegedly trying to mint and sell JAY-Z's debut album Reasonable Doubt as an NFT.
According to reports, the "first-of-its-kind" lawsuit was filed by attorney Alex Spiro and claims that Dash attempted to sell the record at a now-cancelled auction as an NFT to the highest bidder. Reasonable Doubt is supposedly owned by Roc-A-Fella, and the label asserts that the founder is "frantically scouting for another venue to make the sale." The label is now requesting a court to stop Dash from auctioning off the NFT, as well as hand over any NFTs of the album that he might have already minted.
The news arrives just a few days after JAY-Z sued Jonathan Mannion, the photographer behind the album art of Reasonable Doubt, for exploiting his name and image without permission. An attorney for Mannion responded in a statement: "Mr. Mannion has created iconic images of Mr. Carter over the years, and is proud that these images have helped to define the artist that Jay-Z is today. Mr. Mannion has the utmost respect for Mr. Carter and his body of work, and expects that Mr. Carter would similarly respect the rights of artists and creators who have helped him achieve the heights to which he has ascended. We are confident that the First Amendment protects Mr. Mannion's right to sell fine art prints of his copyrighted works, and will review the complaint and respond in due course."
Elsewhere in music, Beyoncé, OutKast and more are joining the Black Music and Entertainment Walk of Fame.