BuzzFeed Acquires Complex Networks for $300 Million USD
Part of the company's move to go public.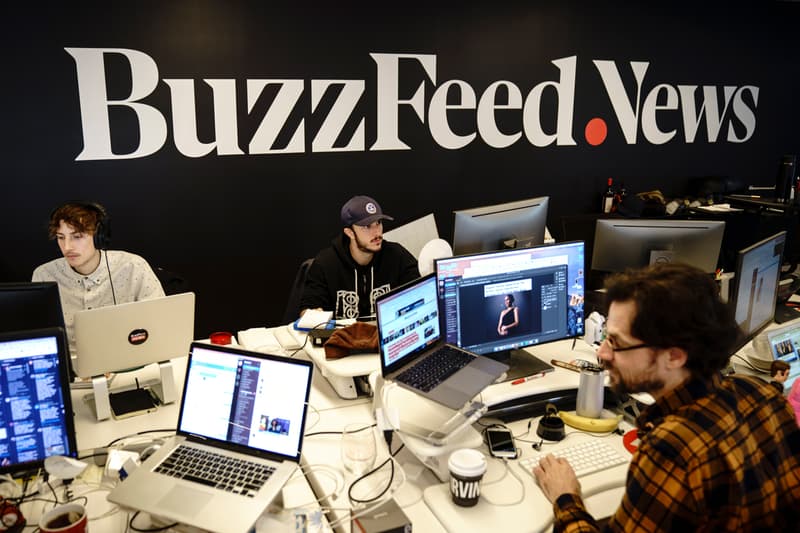 As part of their plan to go public in a merger with special purpose acquisition company (SPAC) 890 Fifth Avenue Partners, BuzzFeed is acquiring Complex Networks, a media company and joint venture of Hearst and Verizon, for $300 million USD. The deal will comprise of $200 million in cash and $100 million of equity in BuzzFeed, and will be completed simultaneously with the merger.
Complex covers news and streetwear, and has found success with series like "Hot Ones," where celebrities answer questions while eating spicy wings, alongside its digital publication and podcasts.
In a published memo to staff, BuzzFeed founder and CEO Jonah Peretti cited that the company is projecting half a billion USD in revenue this year, and through the acquisition has "the scale to influence how the larger media industry works and help shape a better model for the future."
In April 2016, Complex was bought by Hearst and Verizon in a 50-50 ownership structure. The terms of the deal weren't disclosed, but the Wall Street Journal reported that the acquisition was priced between $250 million USD and $300 million USD, citing anonymous sources. Come December of the same year, the Complex folded its print magazine and reduced its staff.
The new purchase of Complex Networks comes on the heels of BuzzFeed's acquisition of news aggregator Huffington Post, which was also previously owned by Verizon, in February.
In other business news, the revenue of TikTok parent company ByteDance surged 111 percent in 2020.