El Salvador Becomes the First Country To Make Bitcoin Legal Tender
The president's office called it a "milestone on a global scale."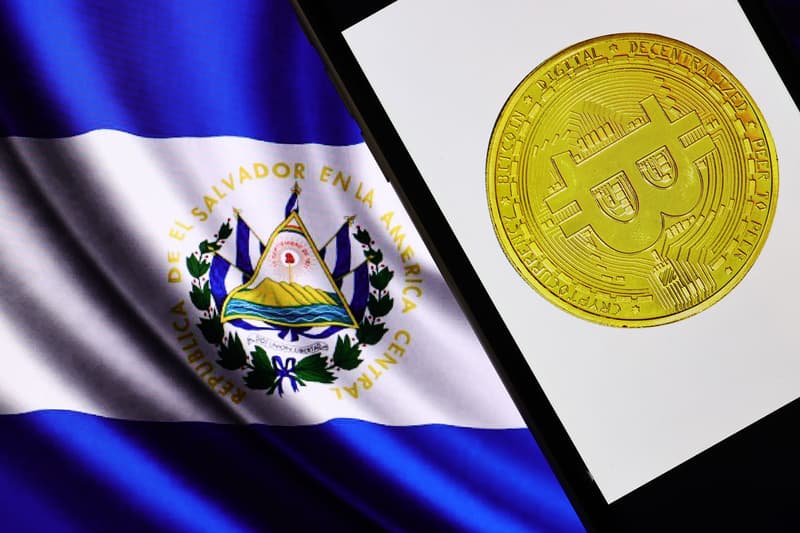 El Salvador has become the first country in the world to recognize bitcoin as legal tender.
The country's 39-year-old President Nayib Bukele tweeted on Tuesday night that the Salvadorian congress had approved the measure with a supermajority of 62 votes.
"History!" he wrote on Twitter.
The #BitcoinLaw has been approved by a supermajority in the Salvadoran Congress.

62 out of 84 votes!

History! #Btc??

— Nayib Bukele ?? (@nayibbukele) June 9, 2021
As of Wednesday, Bukele also changed his Twitter photo to include shiny blue laser eyes — a meme associated with cryptocurrency and bitcoin.
Many in congress stood and applauded after Bukele signed and officially passed the bill, indicating broad support.
Con 62 votos, el pleno legislativo aprueba la #LeyBitcoin con la que El Salvador adopta el #Bitcoin como moneda de circulación legal.

¡#LaNuevaAsamblea sigue haciendo historia! pic.twitter.com/Ur9OQzPvYI

— Asamblea Legislativa (@AsambleaSV) June 9, 2021
According to the BBC, the coin will officially become legal currency in 90 days.
The president's office said in a press release that the introduction of bitcoin in the country will "bring with it a series of investment incentives and new technologies that will give the country an additional economic boost." The move was also dubbed a "milestone on a global scale."
According to the release, the new legislation would grant permanent residency to those who start bitcoin-related ventures and would offer certain tax incentives. Bukele also said Blockstream, a provider of open-source and commercial bitcoin technologies, would install satellite technology to provide better internet access to remote areas. In doing so, business with the digital coin could become more widely available.
"This democratization of finance, in addition to already motivating investment projects, will make current operations grow rather than damage them," the release said.
Presidential Secretary of Commerce and Investments, Miguel Kattán, said that use of the coin will be "absolutely discretionary" and people can decide whether to adopt the blockchain technology for their everyday transactions. "It should generate tremendous growth," Kattán added.
On Wednesday, Bukele said on Twitter that he instructed state-owned geothermal electric firm LaGeo to offer facilities for mining bitcoin that make it "very cheap, 100% clean, 100% renewable, [with] 0 emissions energy from our volcanos."
I've just instructed the president of @LaGeoSV (our state-owned geothermal electric company), to put up a plan to offer facilities for #Bitcoin mining with very cheap, 100% clean, 100% renewable, 0 emissions energy from our volcanos ?

This is going to evolve fast! ?? pic.twitter.com/1316DV4YwT

— Nayib Bukele ?? (@nayibbukele) June 9, 2021
Cryptocurrencies have continued to make their way into the mainstream with the success of blockchain trading platforms like Coinbase. As of 3:00 p.m. EDT on Wednesday, bitcoin was trading at around $35,993 USD per coin and had a market cap of $671.2 billion USD.