Is Devin Booker the Player to Watch in the NBA?
Sports critics have gone as far as calling him the next Kobe Bryant.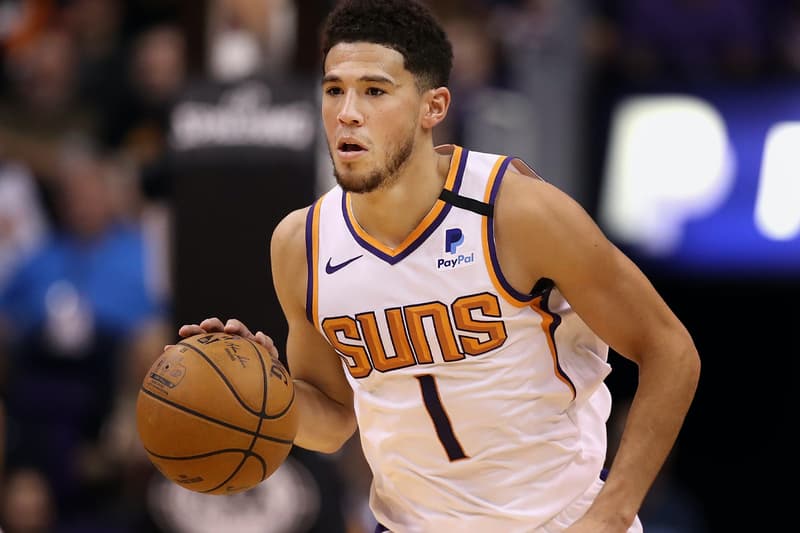 Devin Booker and the Phoenix Suns have consistently made headlines throughout the NBA Western Conference Finals (WCF). They knocked off the LeBron James and Anthony Davis-led Los Angeles Lakers and beat Nikola Jokic and the Denver Nuggets to advance. At the forefront is the Suns' 24-year-old star guard, Devin Booker. With no previous playoff experience besides this year and just two All-Star appearances under his belt, Booker is ready to prove his critics wrong.
In his rookie year in the league, Kobe Bryant gave Booker his stamp of approval, leaving the young player with a simple message to "be legendary." Now, some sports critics have compared the Suns' guard to a young Bryant, noting that Booker is showing promising signs of a similar ascension within his first few seasons in the NBA.
With the Phoenix Suns taking a 2-1 lead against the Los Angeles Clippers in the WCF, prominent sports commentators, including Stephen A. Smith, have compared Booker's game to Bryant's. In a recent ESPN First Take episode, Smith said: "Devin Booker is the next Kobe Bryant. I'm saying it on national television."
Devin Booker is the next Kobe Bryant. pic.twitter.com/IosZauZrCA

— Stephen A Smith (@stephenasmith) June 21, 2021
Smith cited Booker's current stats as confirmation of his prediction, stating: "It is official, in his first playoff appearance and the brother is the number one option and averaging over 28 [points]. Dropped 40 [points] and a triple-double in the first game on the Conference Finals." Magic Johnson nodded with Smith in agreement as the sports host said that Booker's game reminded him of "an assassin" on the court.
In the same segment, ESPN's Max Kellerman added:, "Devin Booker is a mini Mamba. He's the closest thing offensively to Kobe's game in the sense that he can kill you from anywhere."
In numerous interviews, Booker has described how he grew up idolizing Bryant and studying his game. In Bryant's final matchup against Phoenix, he gifted Booker with a pair of shoes, and over the years, Bryant has developed a strong relationship with the young player.
After recording a 40-point triple-double in the win, Devin Booker discusses how having mentors like Kobe Bryant and Chris Paul prepared him for this moment. #ThatsGame

Game 2: Tuesday at 9pm/et on TNT pic.twitter.com/HZF12eDoVZ

— NBA (@NBA) June 20, 2021
As Booker proceeds in the WCFs, NBA fans have noted the way Booker maneuvers his shots and works the defender. The resemblance of his mid-range jumper to Bryant's has been especially noticeable after Booker's Game 1 performance against the Clippers. Similar to the Black Mamba, he was able to get up shots with ease and nudge off defenders.
Throughout the recent years in the league, Booker has stepped up as the primary playmaker for his team, especially during his final season. Where once people called Booker "empty stats," many are starting to recognize him now as a rising star. King James himself has repeated this notion, even recently writing on Twitter that Booker "is the most disrespected player in [the] league!!!"
From averaging 13.8 points in his first season and in his second season, 22.1, Booker has come a long way. He is currently averaging 29 points, 7.4 rebounds and 5.4 assists in the playoff — a major feat for any player. With a winning attitude and a chip on his shoulder, Booker shows no sign of slowing down.