Listen to Kanye West's Three New Presidential Campaign Freestyles
Including an unfinished version of "This Is What The Covid's Made."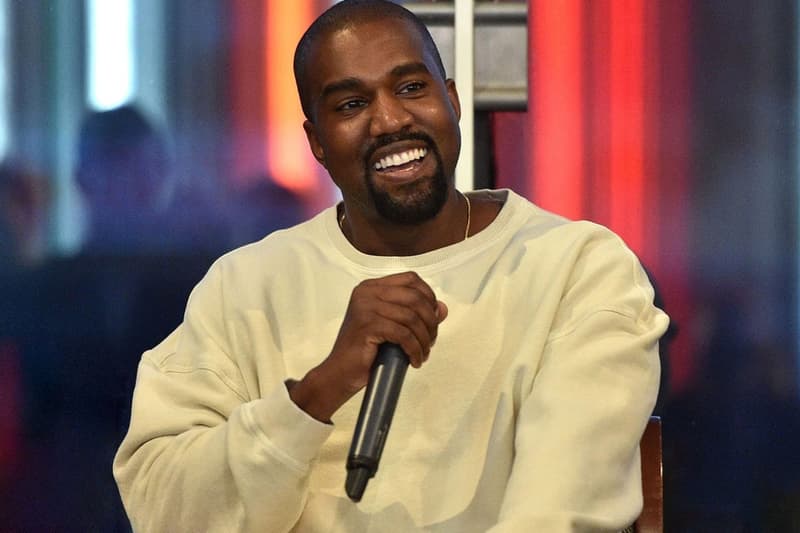 Kanye West is running for president. While he hasn't submitted the proper paperwork and failed to meet a number of crucial deadlines, there could be some significant ramifications for the 2020 general election in November should his independent run get him on a few qualified state's ballots. HYPEBEAST tackled the announcement in a recent post, "What Does Kanye West's Candidacy Mean?". After talking to Forbes about his platform and stances on a number of key issues, Kanye returns with three new a cappella freestyles based around his run for president.
In audio recordings captured exclusively by Forbes, West drops stream-of-consciousness flows. On the first track, titled "This Is What Covid's Made" he takes a surprising and direct shot at Donald Trump, saying "How about we stop hiding in the bunkers and be a real man?" The bar is a reference to Trump hiding in a White House safe room during Black Lives Matter protests in Washington D.C. back in June. It's a stark departure from his fervent support of the current President in the past. The remainder of the song focuses on the coronavirus and its polarization on the political spectrum. There's no word on whether the song will appear on his next project, God's Country. He also pays tribute to the late Rob Kardashian and his effort to defend O.J. Simpson.
The second song is titled "Thou Shalt Not Kill" and revolves around his opposition to the death penalty. It's partially inspired by the trail of O.J. Simpson and a young Kanye's reaction to the not guilty verdict. It's more spoken word, but he does continue the themes of his first God's Country single "Wash Us in the Blood" by repeating the sentiment during the chorus.
The last freestyle, "This Is Earth", includes shoutouts to artist Damien Hirst while Kanye conceptualizes the negative connotation with the word "dirt". He also reveals that he was once addicted to Percocet and other painkillers and how his religious transformation helped him find solace.
Earlier this year, Kanye donated $2 million USD to various social justice causes which included paying for George Floyd's daughter's college tuition. He marched with high school students in his hometown of Chicago in an act of solidarity toward ending a contract with police presence in local schools. Despite being officially recognized as a billionaire by Forbes, his YEEZY imprint received $2 million USD from the government's Paycheck Protection Program from the Small Business Administration. Kanye also revealed a new video on his Twitter account documenting his registering to vote in Wyoming, showing his fans and followers who are first time voters what the process looks like.
Stay tuned for more details as the story develops. In more music news, 5 suspects have been arrested in connection with the Pop Smoke murder investigation.
To vote click below https://t.co/LRJ8hC5rGi#2020VISION pic.twitter.com/MJOVGYYYvQ

— ye (@kanyewest) July 9, 2020