Five Suspects Arrested in Connection With Pop Smoke Murder Case (UPDATE)
Suspects have been named and bail has been set at $1 million USD apiece.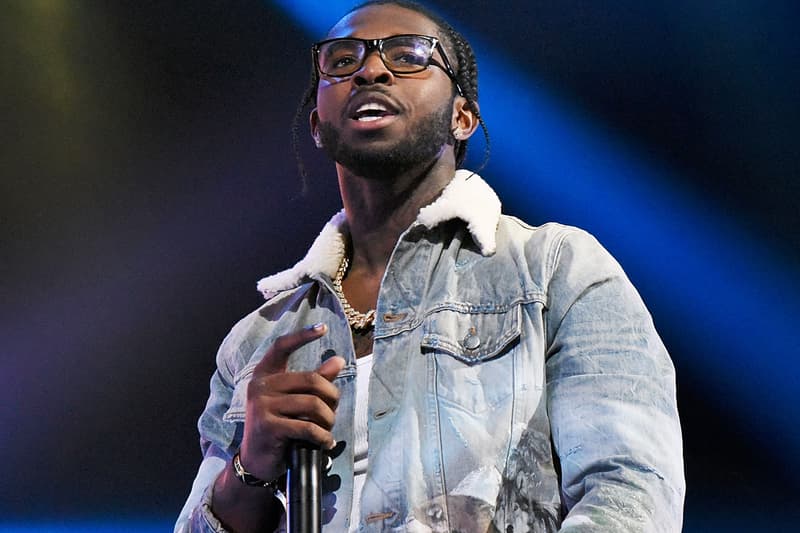 (UPDATE: July 10, 2020): After the arrests of five suspects were made in connection with the ongoing murder investigation of Pop Smoke the LAPD has released the names of those in custody — three Los Angeles adults ranging from Jaquan Murphy, 21, Corey Walker, 19, and Keandre D. Rodgers, 18, and two unnamed juveniles who are just 15 and 17 years old. According to the Associated Press, each man is being held on $1 million USD bail.
"It's our belief that (the home-invasion robbery) was based on some of the social media posts," Capt. Jonathan Tippet, who oversees the Los Angeles Police Department's elite Robbery-Homicide Division stated in a recent press release. "It's based on the fact that he was posting his information may have contributed to him knowing where to find him."
Continue onward for more details from the original story and stay tuned for more updates.
UPDATE: The three adult suspects are listed by name as—Suspect 1: Corey Walker, Supect 2: Keandre D. Rodgers and Suspect 3: Jaquan Murphy. https://t.co/qn5oR7OxdX

— LAPD HQ (@LAPDHQ) July 10, 2020
Authorities said the assailants did not know the rapper personally, "we believe that Pop Smoke posted his location on social media and that is how they found him," Tippet said.

— Richard Winton (@LAcrimes) July 9, 2020
---
(Original Story: July 9, 2020): Five suspects have been arrested in connection with the ongoing Pop Smoke murder investigation TMZ reports. The rising 20-year-old Brooklyn rapper, real name Bashar Jackson, was killed in a Los Angeles shooting on February 20. This is the first major update in the case since the LAPD was reviewing nearby security camera footage and identified a potential getaway car.
Reports initially classified the fatal shooting as a home invasion robbery but after a more thorough investigation, Los Angeles Police Department officials discovered evidence pointing to something different and possibly gang-affiliated. While the suspects are yet to be named, TMZ sources did reveal that three adults and two juveniles have been booked and will be interviewed by authorities close to the case. It's currently unknown what charges the collective faces. Pop Smoke died after four masked gunmen broke into his Hollywood Hills rental and opened fire. The tragedy occurred less than two weeks after his Meet The Woo 2 mixtape released and just days after his follow-up, the star-studded Meet The Woo 2 (Deluxe) version debuted.
Following the breaking story, Robbery Homicide Division Captain Jonathan Tippet revealed to The New York Times, "I am not comfortable calling it a robbery right now… There is a lot of information available. We have some work to do." He continued, "There were a couple of items that were taken, but some of the things you would think would be taken weren't even really looked for. So that's why we're not really saying that it was a robbery or that he was the intended target." Smoke's last Instagram post featured an accidental geo-tag of his location leading up to his murder.
This past week Pop Smoke's posthumous album Shoot for the Stars, Aim for the Moon released and has since been projected to debut at No. 1 on the Billboard Hot 200 album chart. Earlier today, new details surfaced about the deluxe version.
Stay tuned for more pending updates as the story develops.