Jean Jullien's Playful Sculptures Are Taking Over Jardin des Plantes
Until November 2021.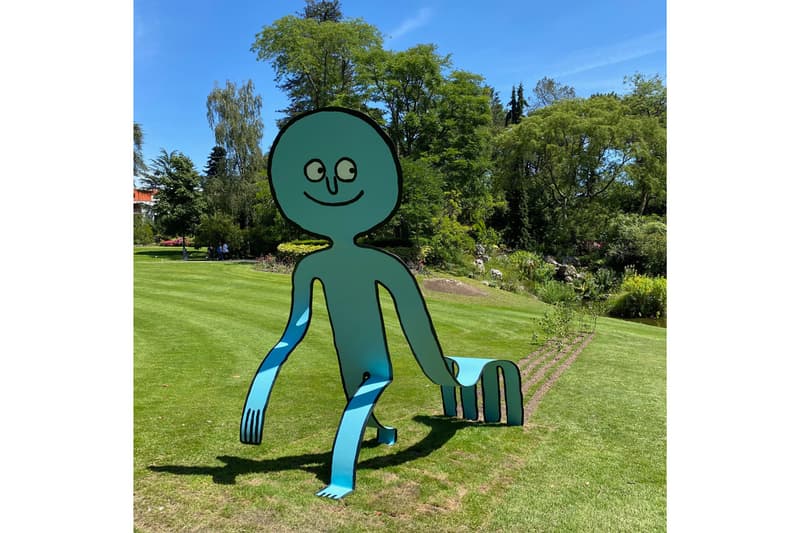 1 of 8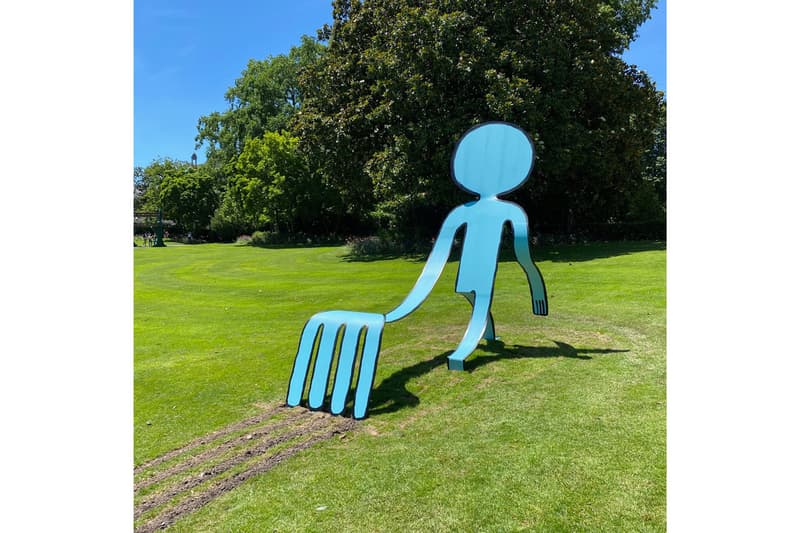 2 of 8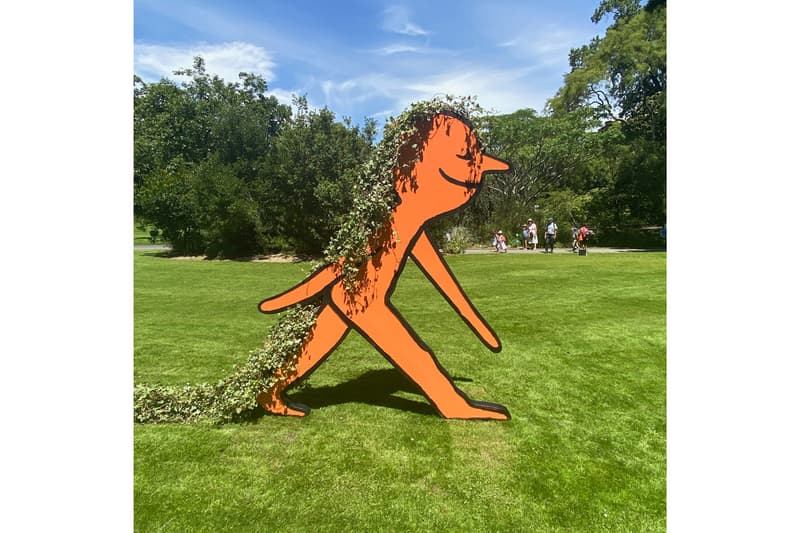 3 of 8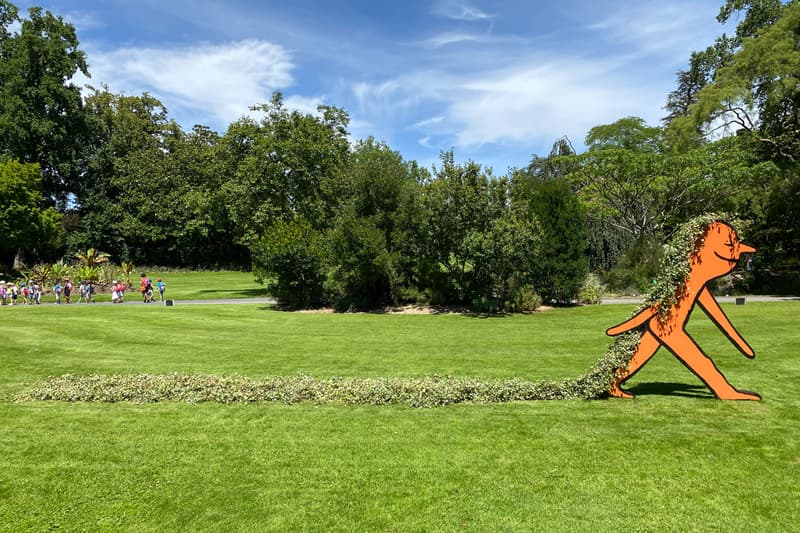 4 of 8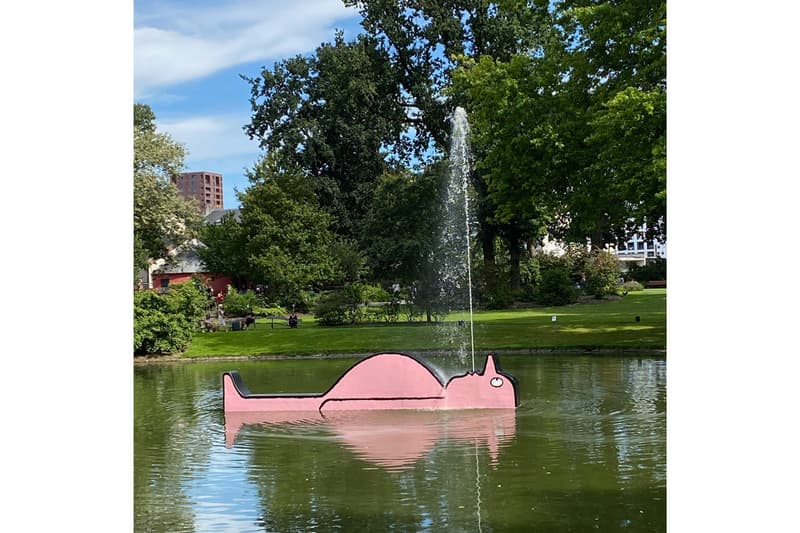 5 of 8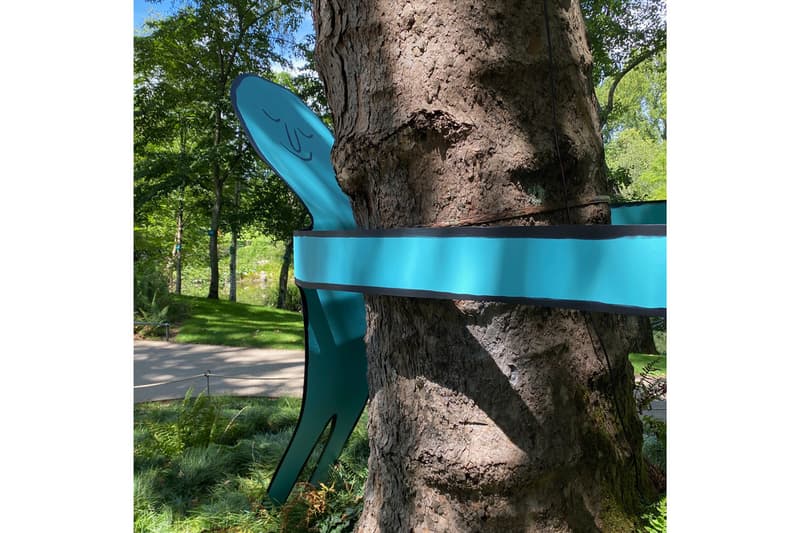 6 of 8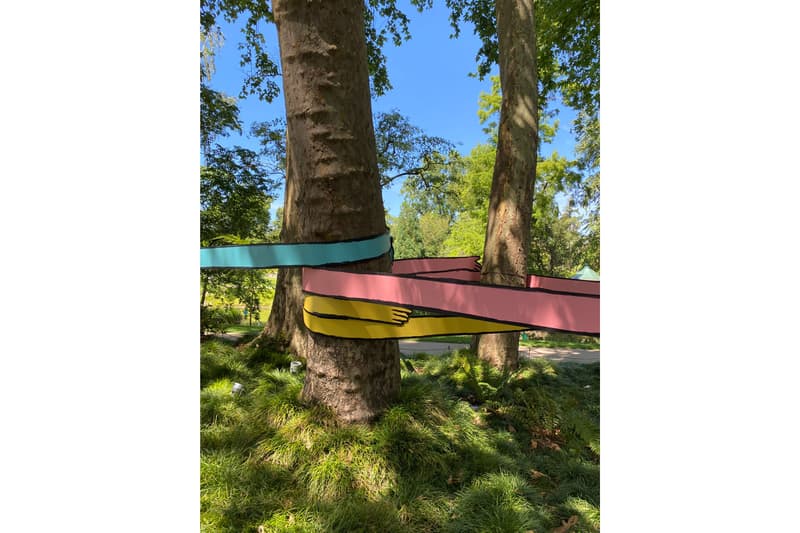 7 of 8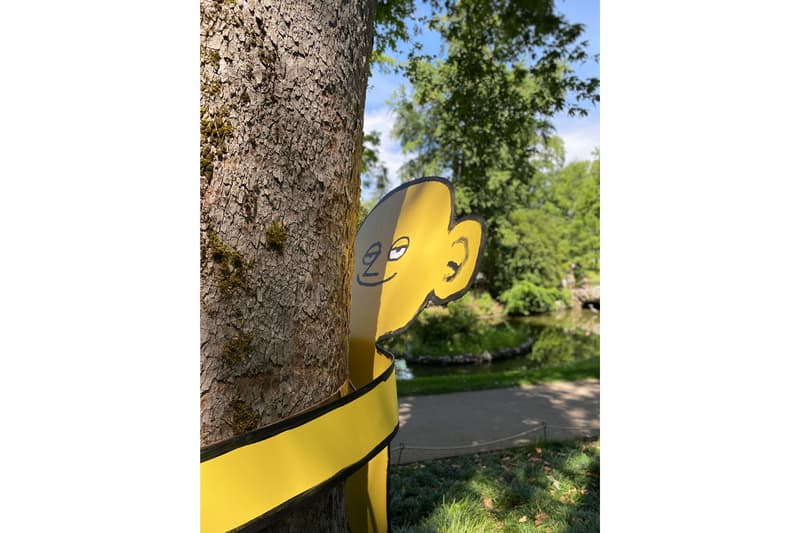 8 of 8
For two consecutive seasons, Jean Jullien will take over Jardin des Plantes in Nantes, France with his outdoor exhibition called "Filili Viridi." Like Claude Ponti, Pedro and Johann Le Guillerm before him, Jullien is bringing new artworks and installations to the massive botanical garden. The sculptures will remain in place all through the winter and will be joined next year by a dozen new creations by the artist.
Jullien is exhibiting original and monumental creations, specially imagined for the Jardin des Plantes, for this year's "Filili Viridi." He created four different characters, dubbed La Coiffe, Le Ratisseur, Les Enrouleurs and L'Arroseur, that are distributed in the middle of the garden's large pool, on the lawns and around the trees. Le Ratisseur is a large blue character who drags his large rake-like hand in the ground, while La Coiffe is a pink figure who floats on his back in the pool. Other sculptural figures are seen hugging trees with their arms intertwined.
Check out the new sculptures in the slideshow above. The exhibition will run from now until November 2021.
Elsewhere, Nari Ward's new site-specific work LAZARUS BEACON is being projected onto the facade of the Daniels and Fisher Clocktower in Denver, Colorado.
Jardin des Plantes
Rue Stanislas Baudry
44000 Nantes, France