More Details Surface Surrounding Pop Smoke's Upcoming Deluxe Album
More songs with Quavo, the entire Migos and Tyga are slated for 'Shoot for the Stars, Aim for the Moon' part two.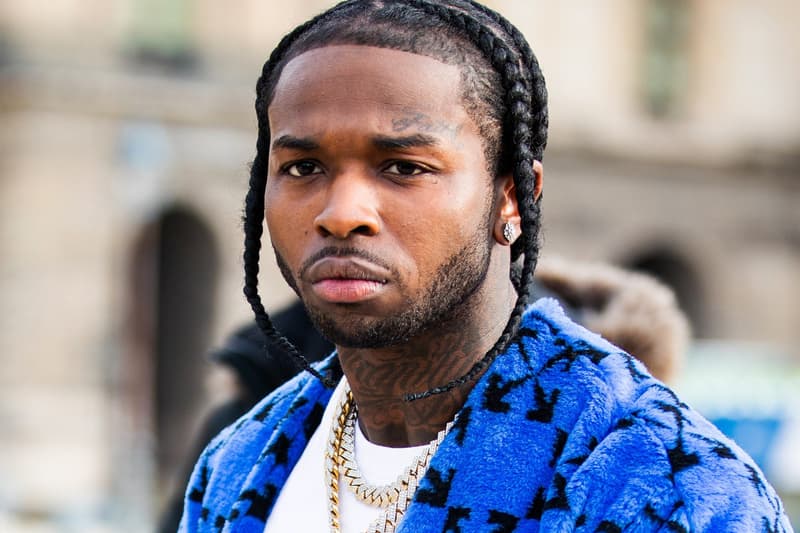 Earlier today, Complex delivered an in-depth feature on the making of Pop Smoke's posthumous project Shoot for the Stars, Aim for the Moon. The article interviewed over 40 people involved in the making of the album (projected to soon debut at No. 1 on the Billboard Hot 200 albums chart). There were also confirmations about the upcoming deluxe version of the effort.
50 Cent revealed that he won't be making any money from executive production duties. He also said that he's heard over 50-60 additional songs into different stages of being finished. "Easily, there's a part two to this, or another album," 50 told Complex. "I say part two because there's things that were in the playlist that didn't make the list for the album."
Quavo detailed that he and Pop have multiple songs together, some finalized and others in the works for the deluxe version. Tyga confirmed that he's done three songs with the Brooklyn rapper with an additional verse on "Enjoy Yourself". "When we started doing music about a year ago, it was a song called 'Bugatti Baby,'" Tyga continued to Complex. "On the hook, he said, 'My bitch go loco.' That was the first drill beat I got on, but it never came out." Quavo was also included on a full Migos feature for a track titled "Light It Up," but that may be left off part two and instead get a placement on the Atlanta trio's upcoming album.
It was a busy week following the release of Shoot for the Stars, Aim for the Moon. First "Got It on Me" received a music video treatment. The controversy surrounding Virgil Abloh's album cover was first resolved through a fan vote but ultimately was completed by artist Ryder Ripps.
But the story that garnered the most eyes was Pusha T and Young Thug igniting a feud based on Pusha's Drake diss on a track titled "Paranoia" featuring Gunna. The song didn't make the final album cut and Pusha reached out to Stephen Victor on social media to demand that it be left off of the album after calling out Thugger for various reasons.
Stay tuned for more updates from Stephen Victor, 50 Cent and company. In more music news, Kid Cudi announced a new song with Eminem set to release this Friday.