Pop Smoke Dead at Age 20, Home Surveillance Reveals Four Men Involved (UPDATE)
Just weeks after his sophomore effort 'Meet The Woo 2' released.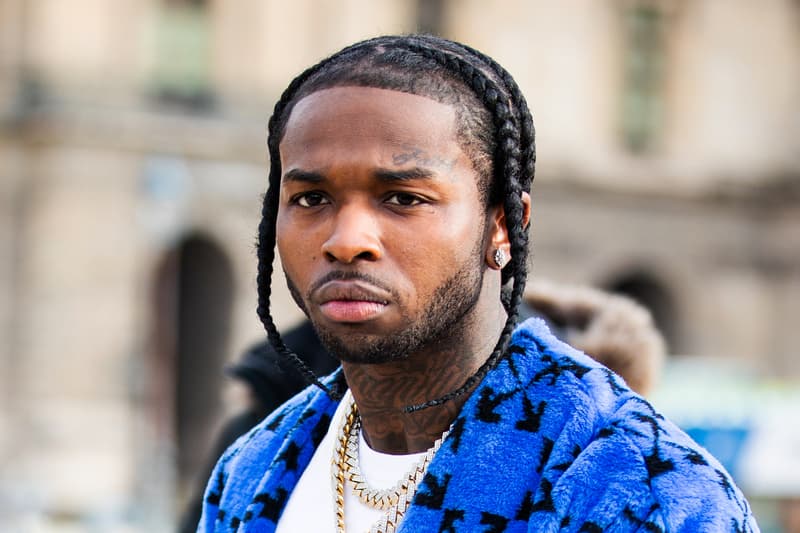 UPDATE (February 20, 2020): According to the Los Angeles Times, at least four people are connected to Brooklyn rapper Pop Smoke's death at a Hollywood Hills residence. Sources told the The Times that detectives have reviewed nearby security camera footage and have potentially identified a getaway car. Reports initially classified the fatal shooting as a home invasion robbery, but now Los Angeles Police Department officials believe the evidence points to something different.
"I am not comfortable calling it a robbery right now," Robbery Homicide Division Captain Jonathan Tippet revealed to The Times. "There is a lot of information available. We have some work to do."
Law enforcement officials currently not authorized to discuss the ongoing investigation to the public remained anonymous in further statements, saying that a recent Instagram post by Pop Smoke accidentally revealed his location and address. The rapper was still considered by law enforcement to be Crip-affiliated, and they haven't ruled out whether his killing was gang-related.
Security video shows at least 4 suspects in rapper Pop Smoke shooting, sources say https://t.co/urGrKyD8Sk

— Los Angeles Times (@latimes) February 20, 2020
---
ORIGINAL STORY (February 19, 2020): Pop Smoke was shot and killed early Wednesday morning per TMZ reports. The rising Brooklyn rapper passed in what appears to be a home invasion in the Hollywood Hills around 4:30AM PST according to law enforcement sources on the scene. He was announced dead shortly after being rushed to Cedars-Sinai Medical Center in West Hollywood. Two suspects are currently at large and have yet to be identified.
Pop Smoke broke out earlier this summer with his hit single "Welcome to the Party" and followed up that effort with a star-studded Meet The Woo 2 featuring an ensemble cast of Quavo, A Boogie Wit da Hoodie, Fivio Foreign and Lil Tjay. Just last week, the Canarsie, Brooklyn emcee revisited the effort with a number of new remixes and additional singles for Meet The Woo 2 [Deluxe Edition]. Pop Smoke was 20 years old. Stay tuned for more updates as the story develops.