Here's Everything Coming to Disney+ in March 2020
One of the only films from the MCU not on the service finally arrives.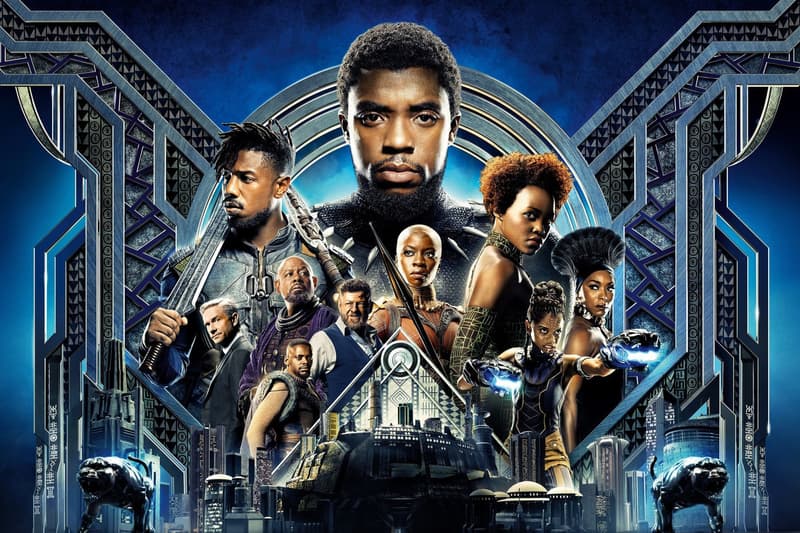 Disney+ is having a tremendous start following the streaming service's debut in November, and as such, more content is heading to the platform. Titles that were previously found on Netflix, such as Marvel Studios' acclaimed Black Panther film and A Wrinkle in Time, will be added to the service. The final season of Star Wars: Clone Wars will debut four new episodes that will keep fans pre-occupied until Baby Yoda returns in The Mandalorian season 2 in October.
Also arriving at the beginning of March is the first Ice Age film, a movie people have been anticipating to arrive in the service since Blue Sky Studios is now owned by Disney.
Take a look at the full list of new TV shows and movies arriving on Disney+ below.
Elsewhere in entertainment, here's everything coming to and leaving Netflix in March 2020.
Coming

March 1
Doctor Dolittle 2
Ice Age

March 4

Black Panther

March 5

Bedtime Stories

March 6
The Finest Hours (Returning Title)
Three on the Run
Diary of a Future President – "Matters of Diplomacy"
Star Wars: The Clone Wars – "On the Wings of Keeradaks"
Marvel's Hero Project – "Genius Gitanjali"
Disney's Fairy Tale Weddings – "Pandoran Wedding"
Shop Class – "Justin's Biggest Fan"
Disney Family Sundays – "Zootopia: Bracelets"
One Day at Disney – "Kris Becker: Animal Keeper"

March 13
Wicked Tuna (S3-8)
Wicked Tuna: Outer Banks (S1-6)
Zorro – Second Series (S1)
Stargirl – Disney+ Original Movie
Diary of a Future President – "State of the Union"
Star Wars: The Clone Wars – "Unfinished Business"
Marvel's Hero Project – "Astonishing Austin"
Disney's Fairy Tale Weddings – "Made for Loving You"
Shop Class – "Ramps & Champs"
Disney Family Sundays – "The Muppets: Pom Poms"
One Day at Disney – "Leah Buono: Casting Director"

March 15

G-Force

March 17

Big Hero 6 The Series (S2)

March 20
I Didn't Do It (S1-2)
Playtime with Puppy Dog Pals: Puppy Playcare (S2)
Vampirina Ghoul Girls Rock! (S2)
Diary of a Future President – "Two Party System"
Star Wars: The Clone Wars – "Gone With a Trace"
Marvel's Hero Project – "High-Flying Hailey"
Disney's Fairy Tale Weddings – "Wedding GOALS!"
Shop Class – "Bridge or Bust"
Disney Family Sundays – "Winnie the Pooh: Flower Pots"
One Day at Disney – "David Muir: World News Tonight Anchor"

March 25

A Wrinkle in Time

March 27
Star Wars: The Clone Wars – "Deal or No Deal"
Disney's Fairy Tale Weddings – "Te Amo, Mi Amor, Again!"
Shop Class – "Boulder Bash"
Be Our Chef (Premiere) – "Bibbidi Bobbidi Bon Appetit"
Disney Family Sundays – "Ratatouille: Chef Hat"
One Day at Disney – "Morgan Pope: R&D Imagineer"