Kanye West Donates $2 Million USD and Pays for George Floyd's Daughter's College Tuition (UPDATE)
Kanye also joined protests in his hometown last night.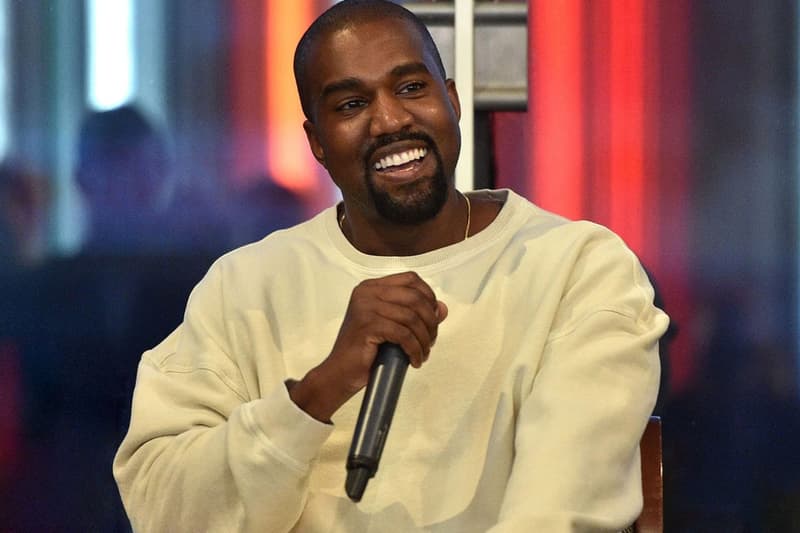 UPDATE (June 5, 2020): After donating $2 million USD to various causes including paying for George Floyd's daughter's college tuition, Kanye West joined protesters in his hometown of Chicago, Illinois to march. Kanye met up with Chicago Public Schools students at a protest demanding that CPS cancel their current contract with the Chicago Police Department.
According to ABC 7 Chicago, the march was organized by Ja'Mal Green to fight then CPS's $33 million contract with local law enforcement. Protestors cited the precedent set when Minnesota Public Schools cancelled their contract with neighboring police departments following the death of local 46-year-old African American man George Floyd. Kanye did not make a public statement following his donation or his appearance at the peaceful protest.
Read the original story and check out some of the images of Kanye joining protesters in his hometown below. Stay tuned for more updates in the future.
Kanye at a protest on the South Side of Chicago tonight. #BlackLivesMatter pic.twitter.com/8qZVOumvPa

— TeamKanyeDaily (@TeamKanyeDaily) June 5, 2020
Another shot of Kanye.. marching with protesters in Chicago @nbcchicago pic.twitter.com/VnmR01L578

— Trina Orlando (@TrinaOrlando) June 5, 2020
Kanye West joins protest in Chicago @nbcchicago pic.twitter.com/xO3MvBw1Kc

— Trina Orlando (@TrinaOrlando) June 5, 2020
Not only did Kanye West donate $2 million, he also joined protests today in Chicago. pic.twitter.com/bTeFPFNAGz

— Talking Rap ? (@talking_rap) June 5, 2020
---
ORIGINAL STORY (June 4, 2020): Kanye West has contributed a $2 million USD donation in support of the families of George Floyd, Ahmaud Arbery and Breonna Taylor, each who were killed by police officers in recent months. The donation includes legal fees for the Arbery and Taylor families who are currently seeking justice for the loss of their loved ones. The money will also go towards Black-owned business in his native Chicago currently in crisis given the economic downturn from the coronavirus pandemic.
Per CNN reporting, Kanye West's representative stated that he established a 529 education plan for Gianna Floyd, George's six-year-old-daughter. Kanye has yet to make a public statement about the current nationwide protests demanding changes to policing and mobilizing against America's systemic racism. In the past, West has come under both pressure and scrutiny for his vocal support of current US President Donald Trump.
In a recent interview with GQ, West explained his viewpoint behind his political beliefs while grappling with his faith and the current administration. "We know who I'm voting on. And I'm not going to be told by the people around me and the people that have their agenda that my career is going to be over… That's like if Obama's campaign was 'I'm with black.' What's the point of being a celebrity if you can't have an opinion? Everybody make their own opinion! You know?"
Kanye is currently working on his new album titled God's Country and was declared a billionaire by Forbes.
For more on how to support the current protests and Black Lives Matter movement, head to HYPEBEAST's "How to Stay Informed, Vocal and Safe" feature. In related news, following the music industry's Black Out Tuesday, musicians continue to voice their opinions and use their platform to amplify the calls for social justice reforms.