The Music Industry Will Host 'Black Out Tuesday' in Response to George Floyd's Death
JAY-Z called the Minnesota Governor and issued a statement demanding further justice.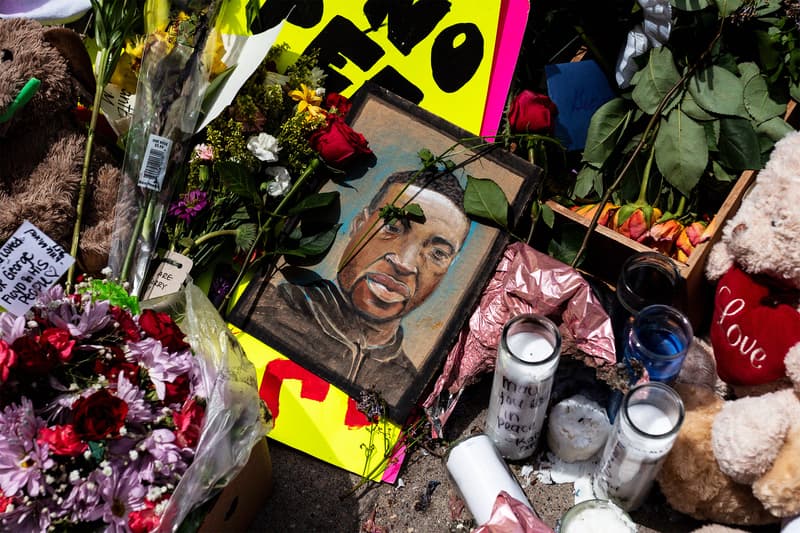 The music industry is shutting down tomorrow (Tuesday, June 2, 2020). Major labels, publishing and public relations companies and artists the world over have shared the message of solidarity. The news comes in response to the death of Minneapolis, Minnesota resident George Floyd, a 46-year-old African American man who was killed by police on May 25.
A number of the statements shared on social media platforms read: "Due to recent events please join us as we take an urgent step of action to provoke accountability and change. As gatekeepers of the culture, it's our responsibility to not only come together to celebrate the wins, but also hold each other up during a loss. Join us Tuesday, June 2 as a day to disconnect from work and reconnect with our community. #TheShowMustBePaused."
JAY-Z shared that he called Minnesota Governor Tim Walz in an effort to share protesters' demands of bringing all of the officers involved in George Floyd's murder to justice. Currently only ex-police officer Derek Chauvin has been charged with third-degree murder and second-degree manslaughter. JAY-Z thanked the Governor for his choice to bring in Attorney General Keith Ellison in to take over the George Floyd case. He also urged politicians to, "do the right thing and prosecute all those responsible for the murder of George Floyd to the fullest extent of the law." He continued: "I prevail on every politician, prosecutor, and officer in the country to have the courage to do what is right. Have the courage to look at us as humans, dads, brothers, sisters, and mothers in pain. And look at yourselves."
Floyd also had connections to the hip-hop community. A Houston, Texas Third Ward native, he was affiliated with DJ Screw's Screwed Up Click and rapped under the name Big Floyd. He had a number of features on Screw's legendary chopped and screwed mixtapes in the 1990s. A 24-minute track titled "So Tired of Ballin" recently resurfaced on the internet with a slowed down verse from Floyd coming in toward the end of the song. He also freestyled over AZ's "Sugar Hill" on another offering. "Sittin On Top of the World" from Screw's 1996 mixtape Chapter 324 Dusk 2 Dawn was also uploaded in the past week.
Read below for a number of statements from record labels, publishing agencies and more on the plan to pause operations in a response to George Floyd's death and to raise awareness of systemic racism in America. Continue onto HYPEBEAST's How to Stay Informed, Vocal and Safe article for a statement from the company on the recent events and for recourses, charities and petitions for the ongoing protests.