Swiss Watchmakers' Global Exports Drop 43% in March
An industry strongly hit by the Coronavirus pandemic.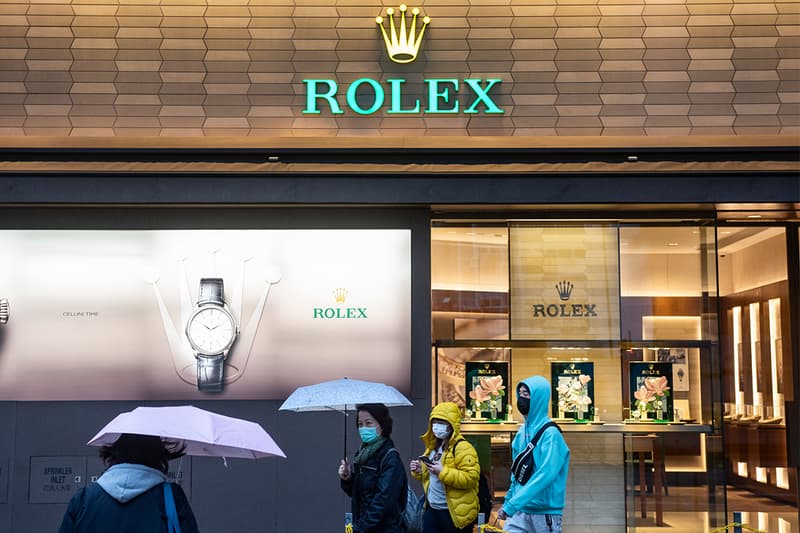 Watch blog HODINKEE has just released a new report on the overview of the global watch industry amid the ongoing Coronavirus (COVID-19) pandemic, and so far 2020 has unsurprisingly proven to be one of the worst years in its history.
While the year started positively with increase sales at the end of 2019 carrying over, the first few months of 2020 has proven incredibly difficult for the watchmaking world, especially when it came to March. During that month, despite export values increasing in the U.S. and China, overall statistics were adverse. The export value in total for Swiss watches dropped a whopping 21.9 percent, and out of the 30 top markets that account for 94 percent of watch exports from the European country, 21 of them reported decreases. Italy has been hit the hardest, with depreciation of a staggering 58 percent in value, relegating its top 10 market position, while Hong Kong dropped from second to fourth place on the list due to a 41 percent decrease in export value as well. Most significantly, however, is the immense decrease in the number of units exported: only 902,000 pieces were shipped, marking a 43 percent downturn compared to the same month in 2019.
As a result of the general performance of the industry, the workforce in Switzerland has been dramatically affected.  "Of 50,000 people working in companies subject to a labor agreement, 40,000 are currently partially employed," said Ludovic Voillat of the Swiss Watch Industry Employers Convention.
For the full industry report, head over to HODINKEE.
Elsewhere in business-related news, Microsoft is replacing MSN news contractors with artificial intelligence.