Kanye West to Reportedly Release Upcoming 'God's Country' Album
According to renowned artist, Arthur Jafa.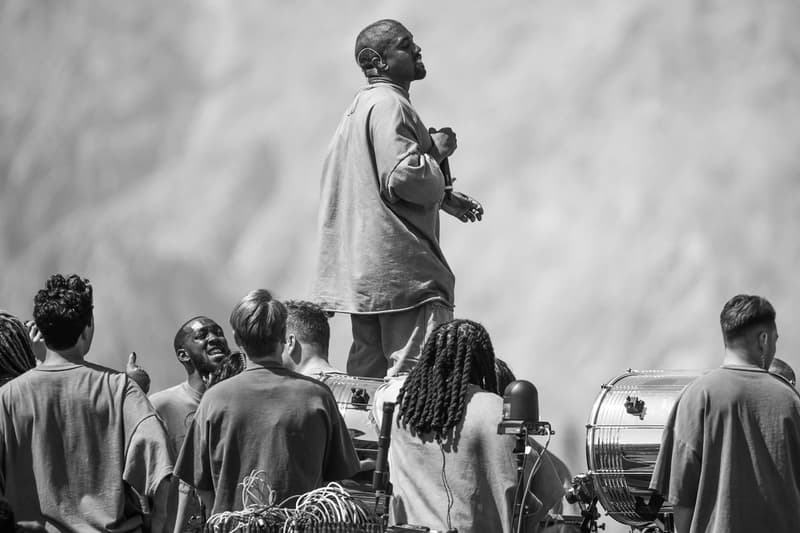 According to renowned artist Arthur Jafa, Kanye West is ostensibly working on new tracks as part of an upcoming album called God's Country. Jafa announced West's plans for the project during a conversation he had with fashion icon Michèle Lamy. The 2019 Golden Lion winner shared the discussion on social media and said fans should expect new music in the coming days.
"It's from his new record," Jafa said in the clip below. "It's called God's Country and this will be, like, the first single, I guess, off of it. I don't know if I'm 'posed to not be announcing it or whatever. I may just be spilling the beans."
As the discussion went on, Jafa revealed that he cannot confirm an official launch date. "But yeah, it's from a new record that's forthcoming," he said. "I don't know when the album is coming out but the single, I think, maybe sometime next week. Maybe. It's not sure. It's not definite."
? NEW KANYE MUSIC & VIDEO SOON. ?

Cinematographer Arthur Jafa tells Michèle Lamy that he's been working with Kanye on a new video possibly dropping next week. He added that the accompanying song is from Kanye's forthcoming album. pic.twitter.com/trwJIHtz2O

— TeamKanyeDaily (@TeamKanyeDaily) May 22, 2020
If the album does release, it will be Ye's follow-up to Jesus Is King which made its debut in 2019. The LP is one of two bodies of work surrounding his Sunday Service installments.
Jafa's work with West on the alleged God's Country album is not his first collaboration with the rapper. In 2016, Jafa unveiled Love Is the Message, the Message Is Death art film — a moving montage of intimate and raw moments from the Black experience with West's "Ultralight Beam" pulsating in the backdrop.
Stay tuned for more details, and in the meantime, check out Young M.A.'s seven new cuts on Red Flu EP.