Burberry Cancels Dividend as Sales Plunge 27 Percent
The luxury brand is taking "time to heal."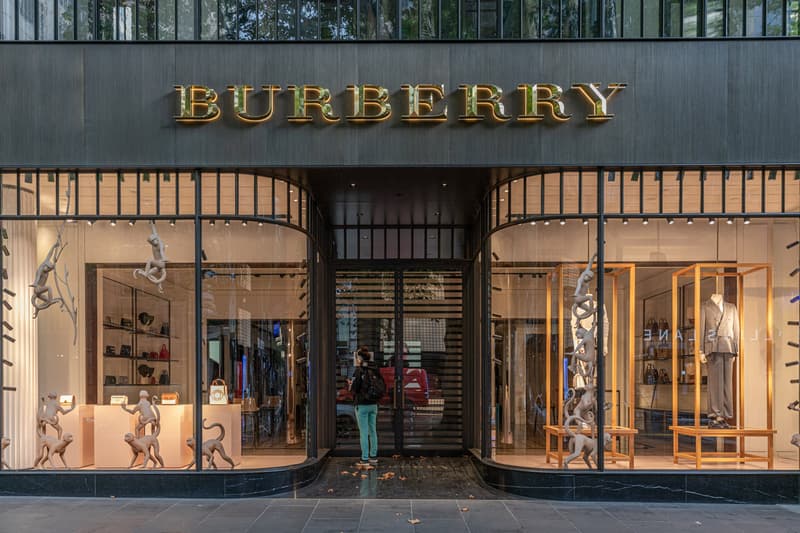 Burberry has canceled its full-year dividend payment to shareholders after its comparable sales sunk 27 percent in the fourth quarter due to the coronavirus pandemic. The luxury brand borrowed £300 million (approx. $365 million USD) via the U.K. government-backed business support plan, and expects to save around £120 million (approx. $145 million USD) by pulling its end-of-year payment to shareholders.
The company, like other luxury brands, saw the impact of the pandemic in late January when sales in China began to shrink. As the coronavirus spread, it suffered significant losses in Europe and North America. By the end of March, 60 percent of Burberry stores had closed. "We have found new ways to strengthen our connection with consumers, drawing on our digital leadership…" Chief Executive Marco Gobbetti said on Friday. "It will take time to heal, but we are encouraged by our strong rebound in some parts of Asia and are well-prepared to navigate through this period."
Chief Financial Officer Julie Brown said that Burberry has shifted inventory to online channels and to stores in Asia that have reopened, as sales in mainland China and South Korea have been improving due to an ease in lockdown restrictions. Other brands are also responding to the challenges COVID-19 has posed. To offset increased raw material costs in the midst of the pandemic, Chanel recently raised the prices of its iconic handbags. Hundreds of shoppers in South Korea and China waited in line outside Chanel stores to buy the bags before price changes were applied.
In other news, Canada Goose is laying off 125 employees — 2.5 percent of its global staff count — due to the coronavirus pandemic.