Tesla Adds Bethesda's 'Fallout Shelter' to In-Car Video Game System
Joining a list of games drivers can play once the vehicle is parked.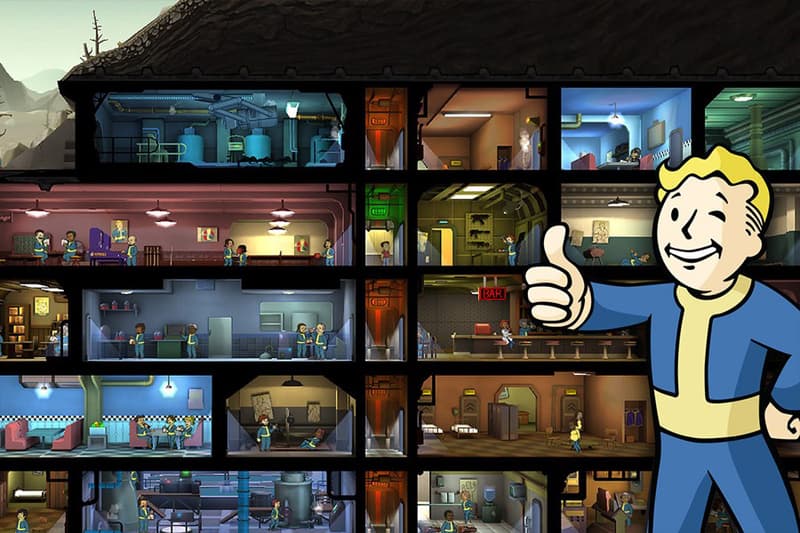 Almost one year ago, Elon Musk announced that Bethesda's Fallout Shelter would be headed to Tesla cars soon. This week, the video game finally arrived via Tesla's new 2020.20 software update. Fallout Shelter is the latest addition to Tela's Arcade, an in-car feature that lets drivers play games while the vehicle is parked, joining 2048, Super Breakout, Cuphead, Stardew Valley, among others.
Expanding upon survival in the post-apocalyptic wastelands, "Fallout Shelter puts you in control of a state-of-the-art underground Vault from Vault-Tec," Tesla wrote in its update's release notes. "Build the perfect Vault, keep your Dwellers happy, and protect them from the dangers of the Wasteland." To play the game inside the automaker's vehicles, owners "tap Entertainment from the Application Launcher, then Arcade > Fallout Shelter."
Along with the game, the 2020.20 software update includes a new "Tesla Mode Theater" that allows owners to play, pause and skip video playback using their steering wheel controls. Tesla also improved its "TRAX" app, which released last year but hasn't reached most vehicles yet. The in-car music studio now includes a piano roll view that allows owners to edit and fine-tune notes on a track.
In case you missed it, Netflix has unveiled a new trailer for Baki: The Great Raitai Tournament Saga.