Woman Wins $1.1M USD 'Nature Morte' Picasso Painting in Raffle
After her son bought her a raffle ticket.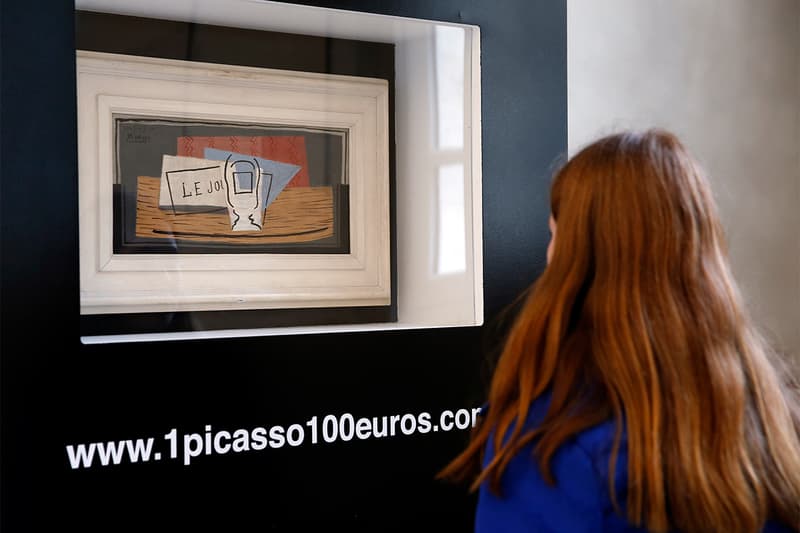 An Italian woman hit it big at the Aider les Autres and Picasso Estate raffle, going home with Pablo Picasso's Nature Morte painting worth $1.1 million USD.
Ventimiglia resident Claudia Borgogno was gifted a €100 EUR (approximately $110 USD) raffle ticket from her son, Lorenzo Naso, to participate, however she never thought she would be the lucky winner, calling the experience "incredible." The 58-year-old added to the Associated Press, "I have never won anything before." Meanwhile, her son confirms that it was "maybe the best decision in my life."
Previously housed at the Picasso Museum in Paris, Nature Morte is a small still-life painted in 1921 that depicts a newspaper and a glass of absinthe on top of a wooden table.
The Aider les Autres and Picasso Estate raffle sold over 51,00 tickets and managed to raise €5.1 million EUR (approximately $5.59 million USD) in total. €900,000 EUR (approximately $990,000 USD) will be given to Monaco-based billionaire collector David Nahmad, the current owner of the painting, while the remaining amount will be given to The CARE Project, a program that aims to provide clean drinking water to villages and schools in Cameroon, Madagascar and Morocco.
Elsewhere in art, portraits of Snoop Dogg, Kurt Cobain and more are going up for Christie's COVID-19 relief auction.