100 gecs Releases Explosive Remix of "stupid horse" With GFOTY and Count Baldor
Another track from the duo's forthcoming album '1000 gecs & The Tree of Clues.'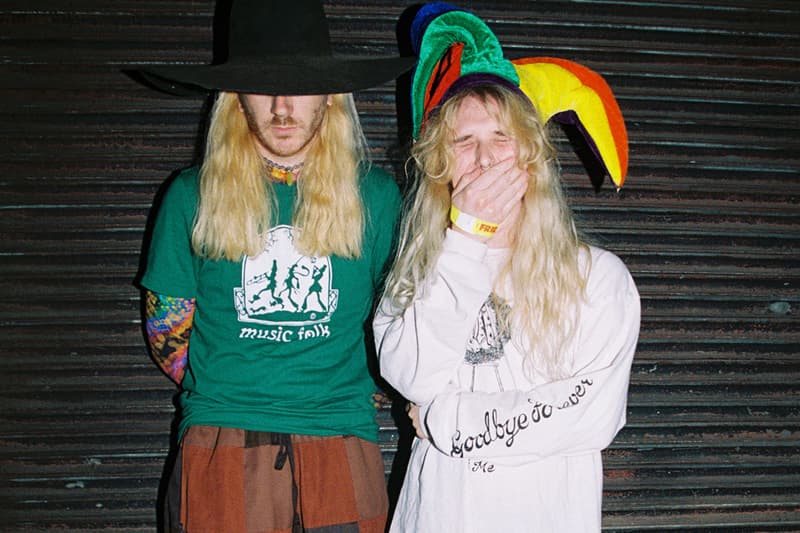 Experimental pop duo Laura Les and Dylan Brady, known as 100 gecs, have released a new song off of their upcoming album 1000 gecs & The Tree of Clues. "stupid horse" (Remix) featuring British pop-singer GFOTY and DJ Count Baldor is a zany track accompanied by technicolor visuals that see the remixers in a bizarre world.
Opening with horses neighing, the remixed version features a quick tempo, heavy bass and auto-tuned vocals. Like 100 gecs' previous releases, "stupid horse" (Remix) is a sporadic and glitchy track that spans just over two minutes and showcases the duo's pop punk and metal influences. "Bet my money on a stupid horse, I lost that/So I ran out to the track to get my cash back," Les sings. "I just gotta leave this place with a big bag/So I found the f*ckin' jockey and I grabbed that." The latest track follows "ringtone" (Remix) featuring Charli XCX, Rico Nasty and Kero Kero Bonito, as well as other remixes like "money machine" featuring A. G. Cook and "745 sticky" by Injury Reserve.
Listen to 100 gecs' remix of "stupid horse" below and stay tuned for the music video to go live at 2 p.m. EST today.
In other music-related news, Big Boi has unveiled a new music video and edit for his 2013 standout single "Tremendous Damage."