Burger King Is Handing out Massive Paper Crowns to Ensure Customers Stay Six Feet Apart
A creative way to encourage social distancing as dine-in services reopen.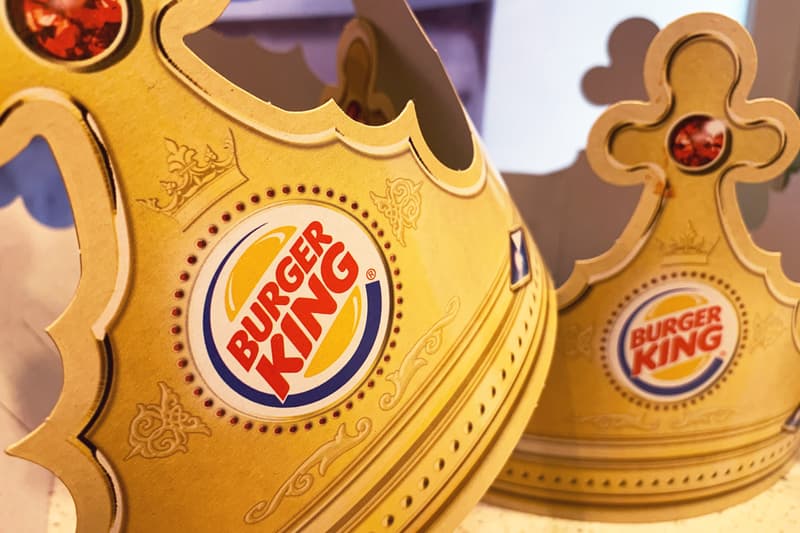 As COVID-19 restrictions begin to ease, businesses must rethink how to reopen in a way that is safe and responsible. For Burger Kings in Germany, that means handing out massive paper crowns to keep customers six feet apart from each other. A play off of the fast-food chain's tradition of giving out cardboard crowns with meals, the new initiative aims to add some humor to social distancing policies.
"We wanted to re-enforce the rules of high safety and hygiene standards that the BK restaurants are following," a Burger King representative told Business Insider. "The do-it-yourself social distance crown was a fun and playful way to remind our guests to practice social distancing while they are enjoying food in the restaurants." The crowns are distributed still folded, prompting customers to make them themselves.
Burger King has rolled out other campaigns to respond to the COVID-19 pandemic. In Italy, the chain is selling a "Social Distancing Whopper" that comes with three times the amount of onions usually found on the burger. Ideally, people's bad breath from the onions will be enough to keep them farther away from each other. Other restaurants around the world are getting creative as well. In Maryland, Fish Tales Bar & Grill has turned inflatable inner tubes into portable tables that will keep customers the appropriate feet apart.
Check out the new social distancing crowns from Burger King below.
For more news on how businesses are accommodating to the effects of COVID-19, New York's beloved steak house Peter Luger is offering delivery for the first time in 133 years.
distancing, but make it fashion pic.twitter.com/lVn1No5Jwq

— Burger King (@BurgerKing) May 22, 2020