Peter Luger Is Now Offering Delivery for the First Time in 133 Years
Also accepting credit cards for the first time ever.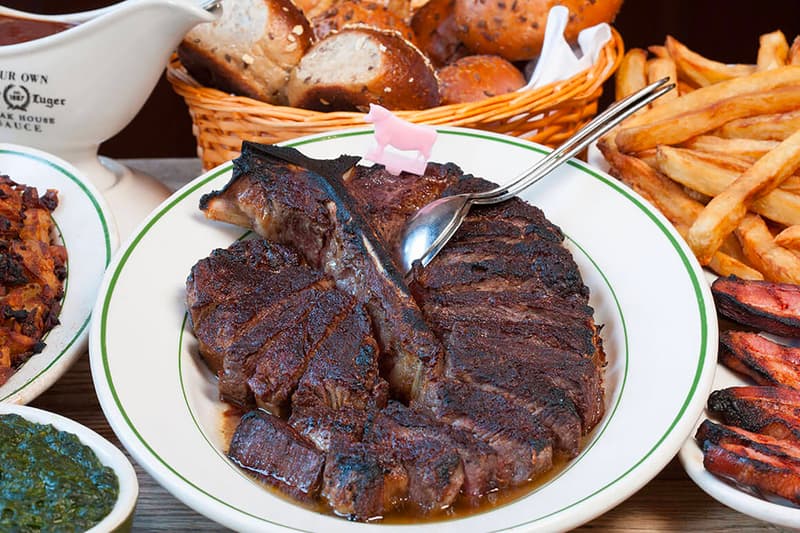 As the restaurant industry continues to look for ways to adapt, even celebrated establishments are straying away from its traditions to accommodate the effects of the Coronavirus (COVID-19).
Opened back in 1887, Peter Luger has stood as a New York staple synonymous with steak in the city and beloved by both locals and tourists for its old-school traditions. But since the arrival of the pandemic, the steak house has kept its doors closed and has been forced to adapt to the situation we all face. For the first time ever, Peter Luger is now accepting credit cards and offering delivery.
To continue to serve the local community, Peter Luger is now offering a limited menu and butcher shop to Brooklyn, Queens and Manhattan. Those in the area can now enjoy the legendary steak house's dry-aged porterhouse and Luger burger in the comfort and safety of their home. Aside from the main options, beloved sides like Luger's Special German Fried Potatoes, Creamed Spinach and Luger Bacon are also available.
Head over to Peter Luger's website to schedule pick and delivery today and check out the expansive list of independent restaurants on Caviar.
For more food and beverage news, Calbee recently developed more chips inspired by classic Hong Kong flavors.