Chanel Raises Prices of Iconic Handbags Worldwide
As an attempt to offset costs amid the COVID-19 pandemic.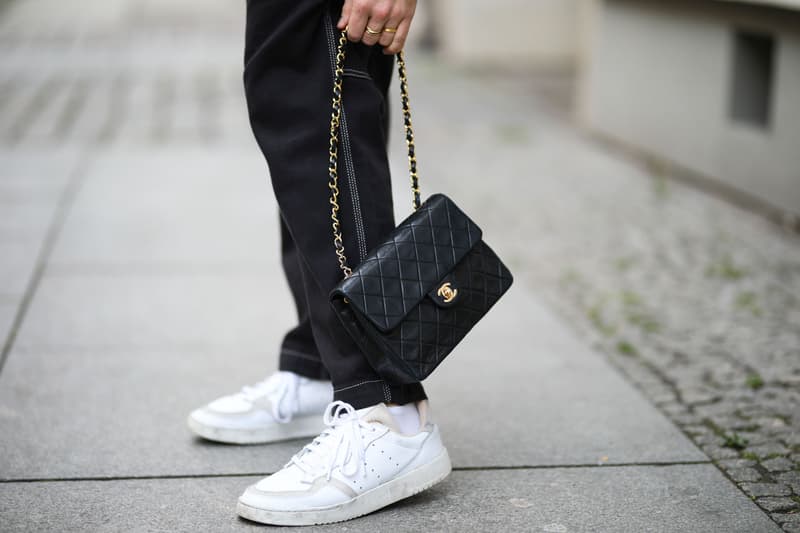 Luxury brands and designers across the board are facing challenges due to the widespread COVID-19 outbreak. To offset increased raw material costs in the midst of the pandemic, Chanel is raising the prices of its handbags and some small leather goods worldwide. The French luxury brand confirmed the price increase range is in euros between 5 percent and 17 percent.
"The price adjustments only regard Chanel's iconic handbags, 11.12 and 2.55, as well as Boy, Gabrielle, Chanel 19 bags and certain small leather goods," Chanel told Reuters in an emailed statement. The numbers used to name the handbags represent the month and year in which the bag was first released. "In these challenging times for our manufacturers and suppliers, it is essential for Chanel to continue to support them in the best possible way," the Paris-based company said.
After this news was announced, more than a hundred shoppers waited in line outside a Chanel store in Seoul, Korea on Wednesday: those arriving as early as 5 a.m. received a numbered entry ticket ahead of the 10:30 a.m. store opening. Long lines also formed at stores in China as shoppers attempted to buy Chanel bags before the price raises — already imposed in France — were applied. Chanel has placed queue management measures into place to minimize the formation of longer-than-usual lines at store entrances.
Other brands, such as Louis Vuitton and Tiffany & Co. have also increased prices up to 11 percent in South Korea. While some brands cite exchange rate fluctuations, cost of raw materials and company pricing policies as reasons for the price increases, critics believe luxury fashion brands are taking advantage of Korean consumers after social distancing restrictions have relaxed.
In other news, a collective of fashion labels, industry insiders and retailers has signed an open letter seeking to reshape the industry's approach to discounting clothing.