Razer Rolls Out Vending Machines to Give Millions of Free Face Masks in Singapore
Razer is producing 5 million face masks a month.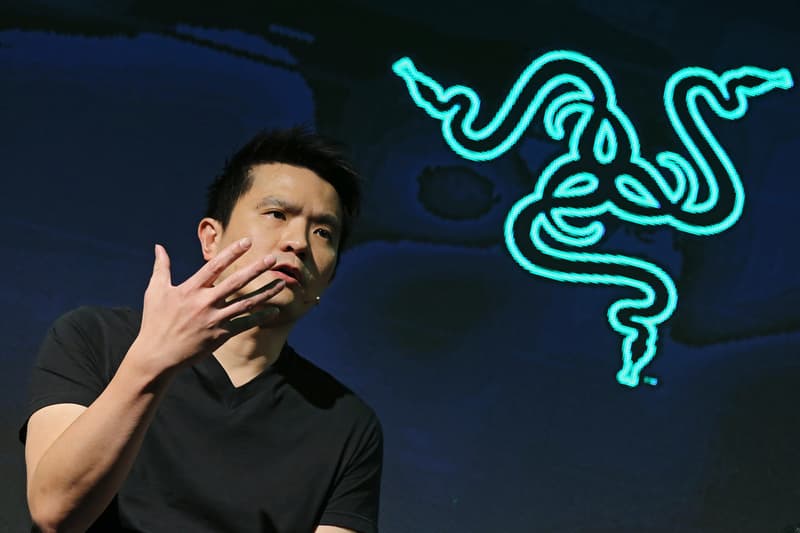 Razer announced it will give away millions of free face masks in Singapore through various vending machines due to the country's recent surge in COVID-19 cases. The gaming peripheral makers already have headquarters in both the United States and Singapore creating masks. But now the company has doubled production and is slated to set up 20 of its own vending machines in various malls and co-working spaces during the coming weeks.
In order to grab one of the free masks, people must download the Razer Pay app and scan the QR Code located on the machine. The initiative is to create enough masks for all of Singapore's adult residents, which adds up to about 5 million in total, according to the company. More locations are slated to be added if the initiative is a success.
Razer said in a recent statement that it had "initially converted existing product manufacturing lines in China to make and donate masks for immediate relief. However, Razer has been inundated by requests due to an extreme shortage of face masks … particularly in Southeast Asia." As such, an automated factory was set up last month in Singapore, where it will produce up to 5 million surgical masks a month.
The new vending machines aim to "ensure that the public always has access to masks when out and about," especially those who may have forgotten their mask at home, the company suggests. However, Razer has caught flack online from folks accusing the company of trying to grab more downloads for its mobile wallet app.
Razer CEO Min-Liang Tan responded on Facebook, stating: "I see some negativity about how we require verification via Razer Pay. But if you think about it — this is the only way we'll be able to ensure there's no free for all on the masks … We're funding this completely ourselves and would like to ensure there's no fraud."
In other gaming news, the Sony PlayStation 4 has reached over 110 million sales.
[SINGAPORE – ONLY] With our new mask production capabilities, in addition to our global mask donation efforts, we will be making one free mask available to all Singaporeans. Details here: https://t.co/A6kMcctugS pic.twitter.com/l0GL3RtHKr

— R Λ Z Ξ R (@Razer) May 12, 2020
.@CNNBusiness: To start off, Razer will place 20 vending machines at various malls and co-working spaces. To pick up a mask, users will have to download its digital wallet app and scan a QR code at the vending machine. @michelletoh235 has more. https://t.co/6MCQcm6lck

— CNN Asia Pacific (@cnnasiapr) May 13, 2020