Dries Van Noten, Craig Green, Acne Studios Sign Letter Seeking to Reshape Clothing Discounts
Representatives from Thom Browne, Jil Sander, Burberry and more also sign on.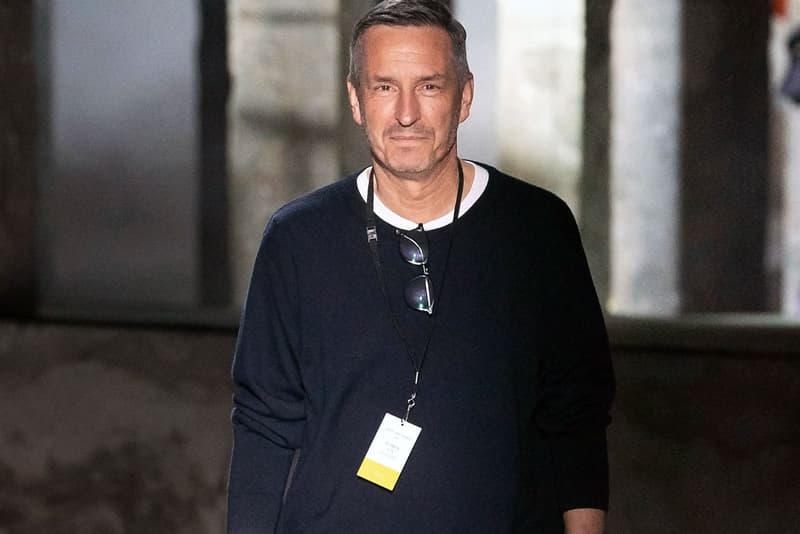 A collective of fashion labels, industry insiders and retailers has signed an open letter seeking to reformat the industry's approach to discounting product, The Business of Fashion reports. Dries Van Noten, Craig Green, Marine Serre and Acne Studios founder Mattias Magnusson are among the luminaries who have added their names to the letter, which seeks to "increase sustainability" and readjust both the fashion calendar and sale seasons.
"We agreed that the current environment although challenging, presents an opportunity for a fundamental and welcome change that will simplify our businesses," the letter begins, laying out a series of simple, agreeable points. These include aligning the Fall/Winter and Spring/Summer calendar more closely to the appropriate months, instituting "a more balanced flow of deliveries through the season" — not unlike the "drop" method popular with streetwear brands — and delaying discounting until the end of the two primary seasons to encourage full-price selling.
Along with Van Noten, Green, Eckhaus Latta, Tory Burch, Gabriella Hearst and other notable designers, representatives from a host of heavyweight brands — including Thom Browne, Burberry, Linda Farrow and AMI — have signed the letter. Craft-conscious brands, like Jan-Jan Van Essche, ADISH and 1ST PAT-RN are also on the list, accompanied by both large and independent retailers such as Roden Gray, Antonioli, UNITED ARROWS, Totokaelo, Selfridges and Nordstrom.
Van Noten reportedly spearheaded the initiative alongside Altuzarra CEO Shira Sue Carmi and Lane Crawford president Andrew Keith. Keith told BoF that Crawford would "not do any full-line discounting through the season," describing the letter as a "statement of intent from a number of people across industry" instead of an ironclad playbook.
"I'm not so naïve to believe that we are going to impact how Zara and Primark are going to work," Van Noten said to BoF, adding "we're not just competitors, we're also colleagues."
That communal mindset informed the British Fashion Council's recent push to support British brands affected by the coronavirus pandemic, which include Green's label and Aries.