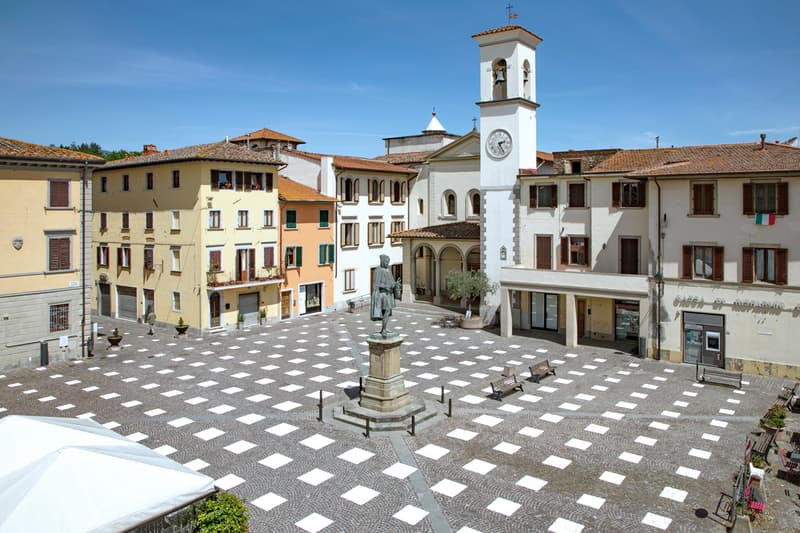 1 of 5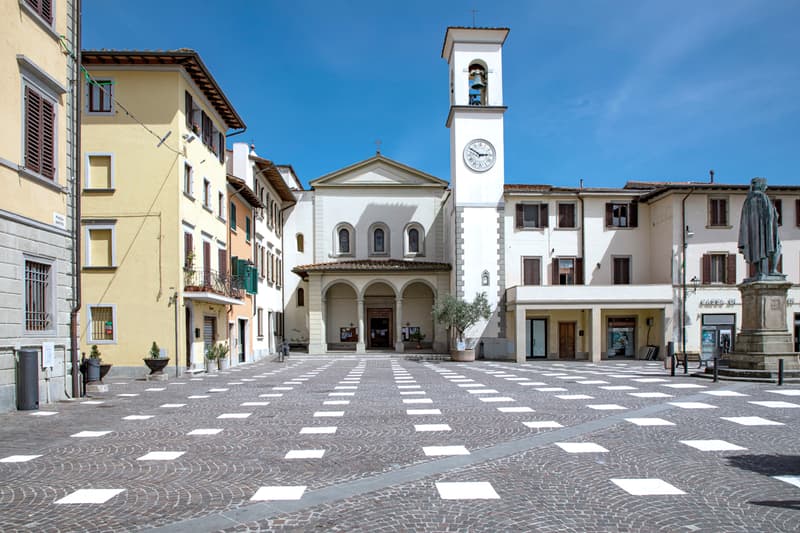 2 of 5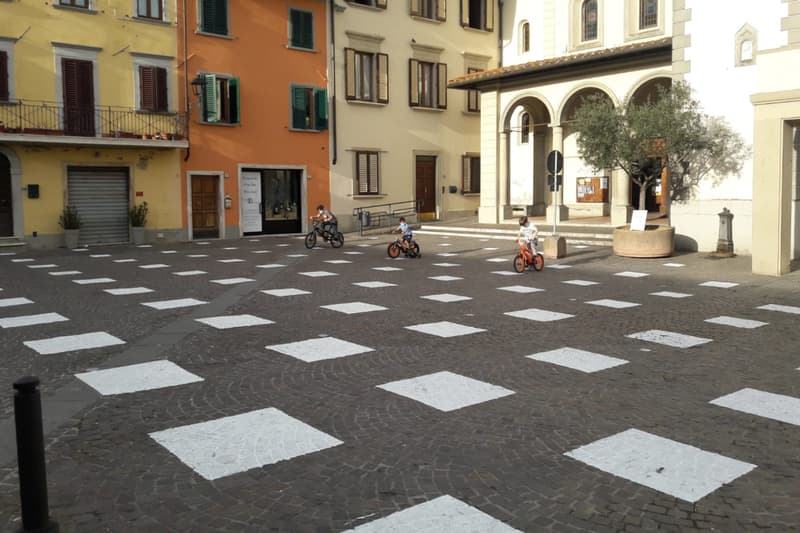 3 of 5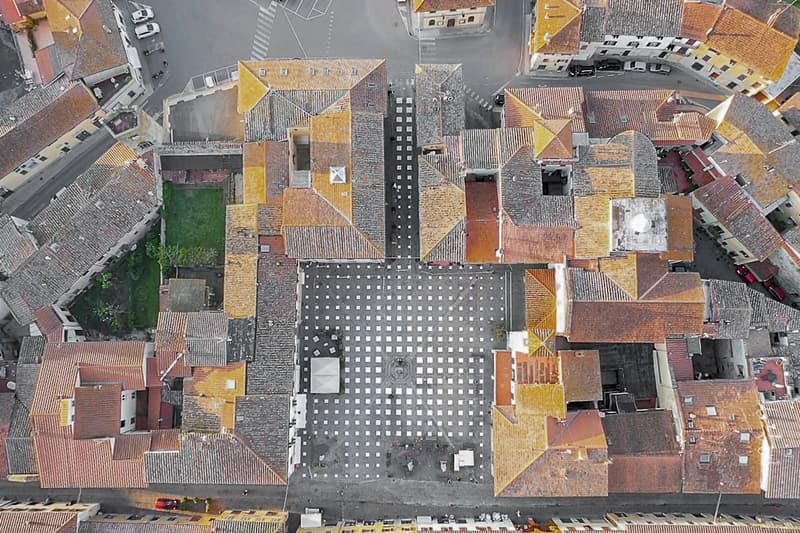 4 of 5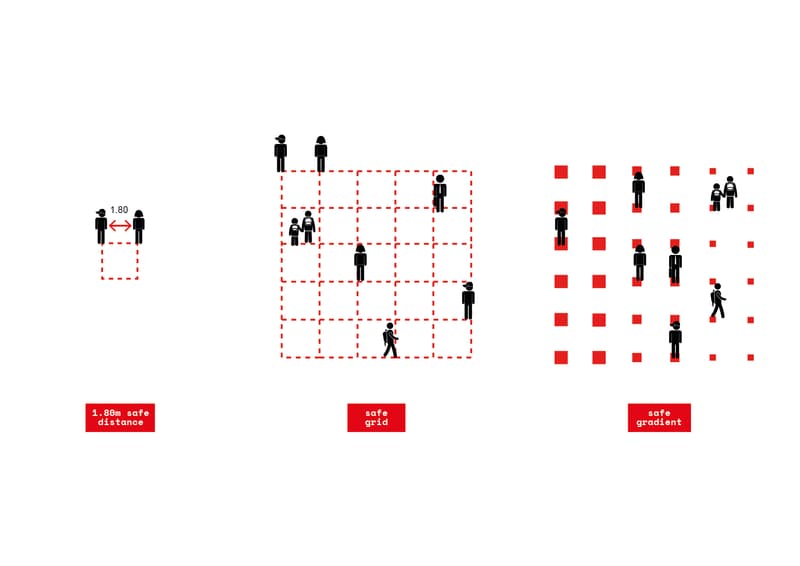 5 of 5
Caret Studio Encourages Social Distancing With Grid-Like 'Stodistante' Public Installation
Located in the town of Vicchio near Florence, Italy.
---
Following coronavirus lockdowns, Italy is currently on its second phase of reopening with the nation's museums set to open to the public soon. To help encourage social distancing, Italian architecture firm Caret Studio has unveiled its StoDistante installation as a visual guideline for people returning to public spaces post-quarantine.
The StoDistante installation features white squares painted onto the cobblestones of the Piazza Giotta in Vicchio — a town near Florence. Arranged in a grid, the squares get larger towards the center of public square. The markers are located six feet apart from each other and were made using removable paint. In total, the installation spans 1.8 meters.
Caret Studio describes the installation on its website as "a temporary solution for a conscious use of Vicchio's Piazza Giotto under Italy's current safety measures. StoDistante is conceived as a platform for citizens to reclaim and reactivate open spaces through the hosting of a series of initiatives as rules are relaxed in the coming weeks."
The firm hopes that Stodistante will be installed in other public areas across Italy.
Elsewhere, MoMA is now stepping in to save historic Picasso murals on a Norwegian building.