MoMA Reportedly Steps in to Save Picasso Murals on Norwegian Building
Government officials have already authorized the demolition of the Y-Block.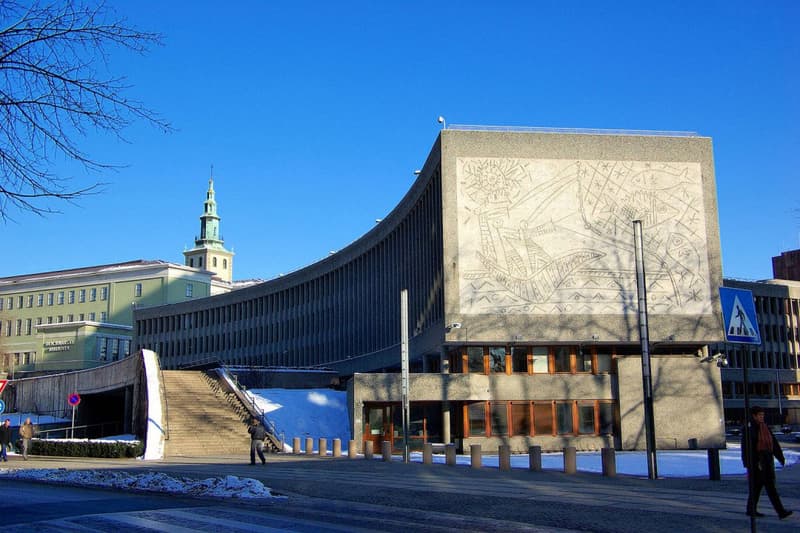 Back in February, Norwegian government officials authorized the demolition of the Y-Block building located in the center of Oslo that features two murals by Pablo Picasso and Norwegian artist Carl Neja. Although the government promised to preserve the murals — most notably The Fisherman — activists and other politicians believe the building is just as important as the artworks, calling both "protected heritage monuments." The Museum of Modern Art in New York has now joined the battle to save the murals, asking officials to "reconsider the approved decision for the demolition."
According to the Norwegian newspaper VG, a letter was sent by MoMA officials to Norwegian prime minister Erna Solberg, and the minister for the environment, Sveinung Rotevatn. The alleged letter published in the press states that "we are writing to express our grave concern regarding the approved demolition of the Y-block governmental building…the demolition of the building complex would not only constitute a significant loss of Norwegian architectural heritage, but it would also render any attempt to salvage or reposition Picasso's site-specific murals elsewhere unfortunate."
Carl Neja's daughter Gro Nesjar Greve explained that workers at the Y-Block building have begun drilling already, "but it's worrying as once they start moving the mural, it will crack." "Nobody has explained how they will do it," she adds. "The art is the wall."
A petition demanding the building to be preserved has collected over 47,000 signatures. "Tearing down a building with such exceptional architectonic, artistic, historical and symbolic value is wrong in so many ways…" says the petition. "If it is taken away, a part of the history will be lost that cannot be replaced or withdrawn."
Stay tuned for further developments on this story.
In other art-related news, INTERPOL seized over 19,000 stolen archaeological artifacts as part of a global anti-trafficking operation.