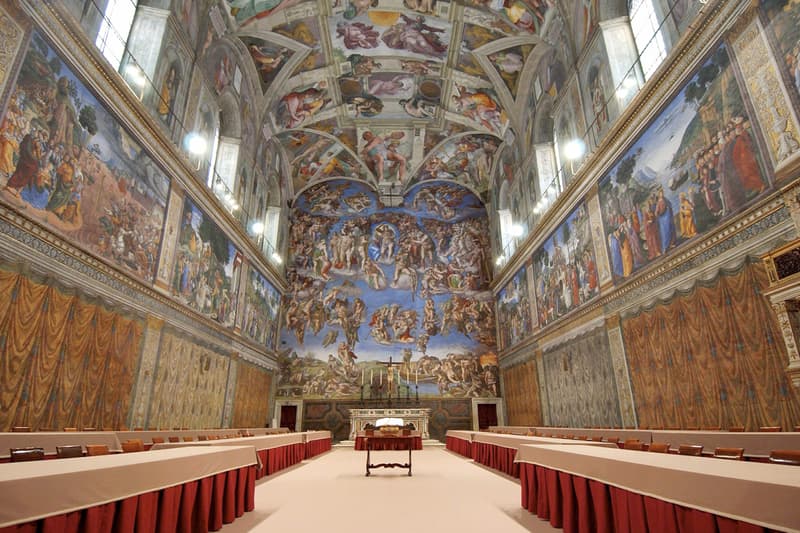 Vatican Museums to Reopen With Strict Social Distancing Measures
Mandatory face masks, temperature checks and more guidelines.
---
On May 4, European countries such as Italy, Belgium and Portugal kickstarted business activities as part of their first tentative steps to lifting their coronavirus lockdowns. Following 30,000 deaths and a shuttered economy, Italy was especially devastated by the COVID-19 health crisis. The second phase of the country's reopening has just begun with strict social distancing measures in place including the nation's museums that are set to open to the public starting May 18.
According to Artnet, the Italian Ministry for Cultural Heritage and Activities and Tourism has set guidelines that require advance reservations for museums and that all tickets may only be purchased online. What's more, social distancing rules such as mandatory face masks and maintaining a six foot distance apart between museum attendees must be followed.
Vatican Museums, which includes the famed Sistine Chapel featuring Michelangelo's 1508-1512 fresco, has announced even tighter restrictions. "For the incoming public, we are completing the installation of thermoscanners for temperature readings," secretary-general of the Vatican City State Governorate, Bishop Fernando Vérgez Alzaga, told Vatican News. The museum is also banning large group visits.
During the lockdown, a majority of staff from the Vatican Museums have stayed at home with roughly 30 essential workers on the premises daily. Normally, there are over 1,000 employees on a day to day basis. Throughout the months-long lockdown, the Vatican Museums resorted to online presentations of their collections. "Virtual reality can never replace reality. Let us not forget that what brings museums alive are people," said Vérgez. "To enjoy art, you need your eyes and heart."
This past March, Asian countries such as China, South Korea, and Japan have already started to reopen some of their museums.