This Massive New York City Cemetery Is Launching an Artist Residency
The final resting place for a number of art legends including Jean-Michel Basquiat.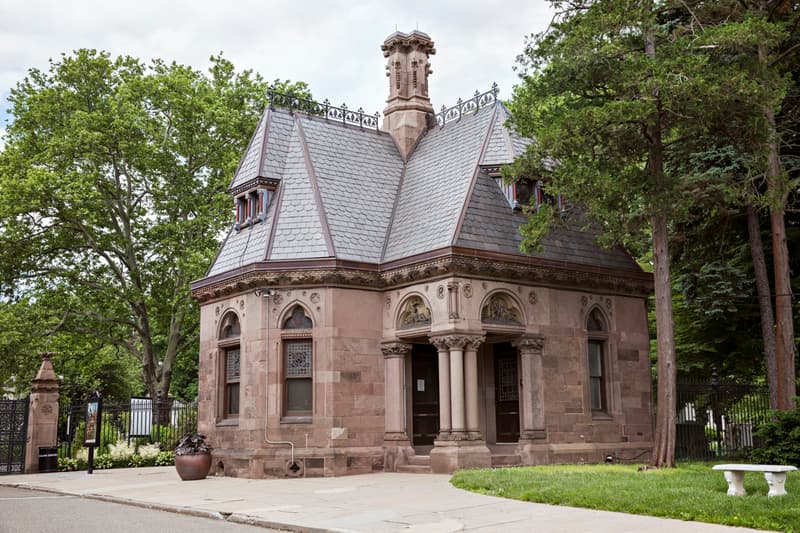 Brooklyn's largest cemetery is kicking off an artist-in-residence program — the first of its kind at a New York City burial ground. The Green-Wood Cemetery is seeking local and mid-career artists for the nine-month residency initiative which is set to take place from January to September 2021. The program is open to artists of any genre that are within the visual and performing arts industries.
The artist selected will have their own studio space located in the cemetery's historic Fort Hamilton Gatehouse with access to Green-Wood's vast archives that date back to when it was founded in 1838. The archival materials span administrative paperwork alongside an assemblage of objects related to those who are buried in the cemetery such as books, paintings, and clothing from 19th and 20th century artists. A $7,500 USD stipend will also be given to the artist who will work with staff to help create his or her final work. The artist must also host one lecture and an open studio related to the work.
A total of 400 artists are buried at the cemetery including Jean-Michel Basquiat, Leonard Bernstein, and Louis Comfort Tiffany. Applications are open until September 2. Those interested can apply here.
Elsewhere in art, check out this dystopian short film titled Children of the Void by Strangeloop Studios.