Create Pink Leopard-Spotted Hair Alongside Dye Savant Rebecca Mateydes
Spice up your hairstyle without leaving the house.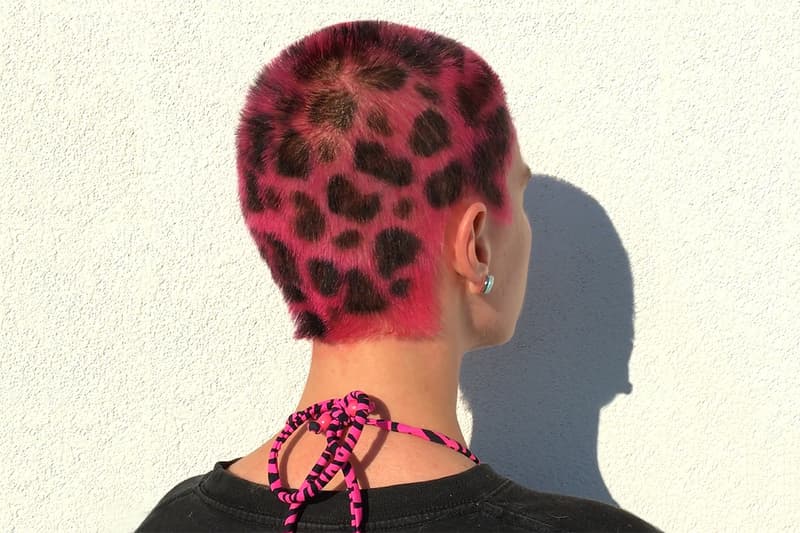 It's hard to know what the future looks like in light of coronavirus, with ongoing quarantines and outbreaks making it ever more challenging to feel comfortable venturing outside the house. Indeed, the little things that brighten our days are more valuable then ever. Enter Rebecca Mateydes, a Ukrainian influencer keen on introducing the uninitiated to the wonderful world of playful hair dye.
With experiments that include checkerboard graphics, smiley flowers and handwritten text, Mateydes' scalp has served as a sounding board for myriad artworks. For HYPEBEAST's latest How To video, Mateydes has demonstrated the surprisingly accessible task of creating a leopard-printed pink 'do. Though those seeking something more understated could swap the pink for a darker shade, self-isolation is a perfect time to step outside the comfort zone with vibrant color or a stylish trim.
With paintbrushes, two bottles of dye and close-cut bleached hair, Mateydes and a friend set to work creating their latest creation. First, the pink dye is applied to Mateydes hair with a paint brush; 30-60 minutes later, she washes it with cold water to remove excess dye and ensure some color setting. Brown leopard spots are added next, with a thin brush utilized to create varying dot sizes. After 10-20 minutes, black dye is added to further darken the spots. Once washed with cold water, the new hairstyle has set and is good to go.
Check out Mateydes' accessible tutorial video above and see how she styles her innovative treatments on her Instagram.
Most recently, Seb Lester schooled HYPEBEAST in the art of hand-drawn calligraphy.