Become a Calligraphy Artist With Seb Lester's Ingenious Techniques
The hand-lettering master provides several simple tips and tricks.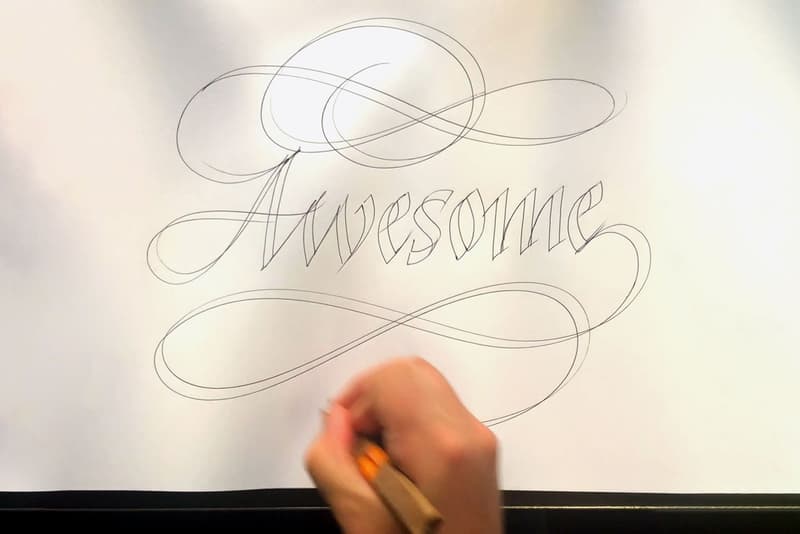 Though many parts of the world have begun to lift quarantine restrictions, there's no reason not to add another technique to your stay-home to-do list. Central Saint Martins grad, internationally recognized typography artist and a consultant for countless companies seeking stylized branding Seb Lester is one of the world's foremost living calligraphy experts, and he has a few easy techniques you can swipe to immediately begin your at-home art career.
From famous logos to memes, Lester's skill allows for a vast number of applications, demonstrating the surprising versatility of the art form. To get your start with calligraphy, all you need is some packing tape and two rollerball pens for easy application. Once the pens are carefully taped to a nearly identical length, Lester holds them at a 45-degree angle to simultaneously create to lines. Lester then swiftly draws several sketchy, yet clean, letters as demonstration, before showcasing his talent by scrawling out "AWESOME," complete with deceivingly simple flourishes.
Watch Lester in action above and visit the Seb Lester website to see examples of his vast back catalog and work for sale.
In HYPEBEAST's previous tutorial video, we explored a basic automotive skill: driving with a manual transmission.