Hermès Spring 2021 Menswear Epitomizes Louche Luxury
Refined fabrication adds texture to sleek silhouettes.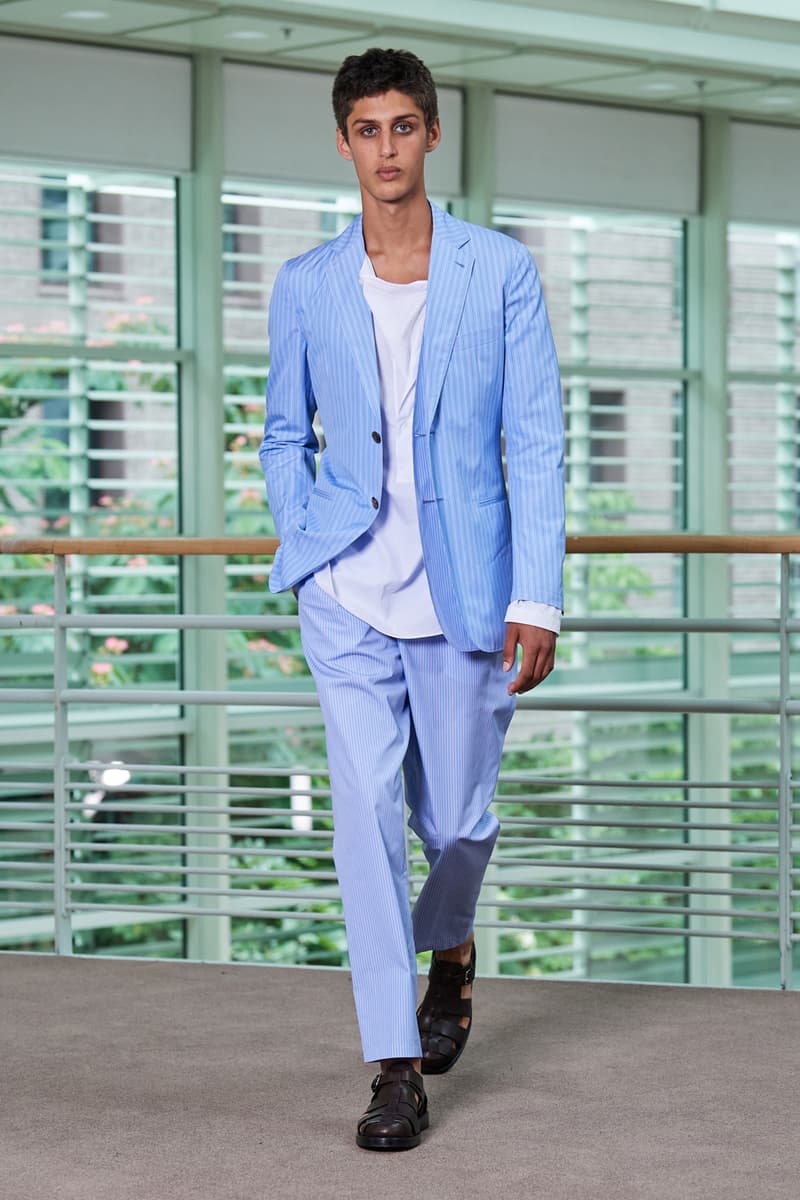 1 of 27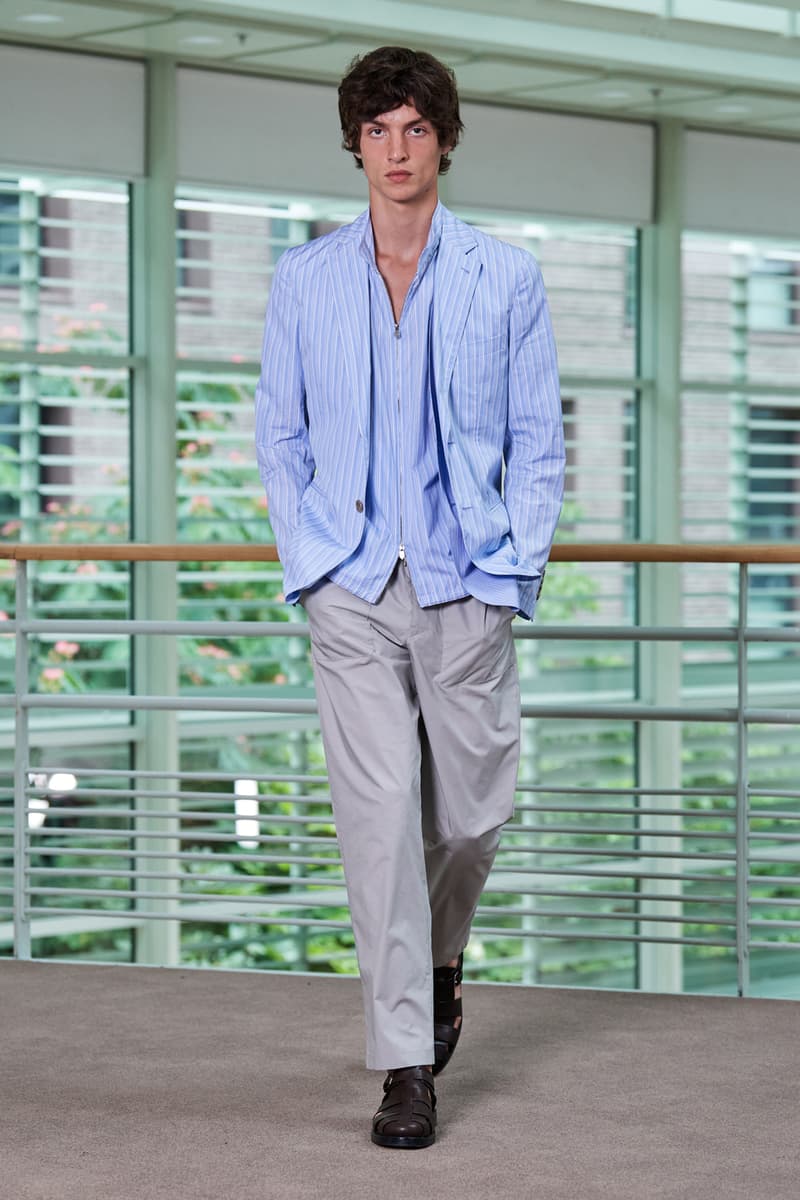 2 of 27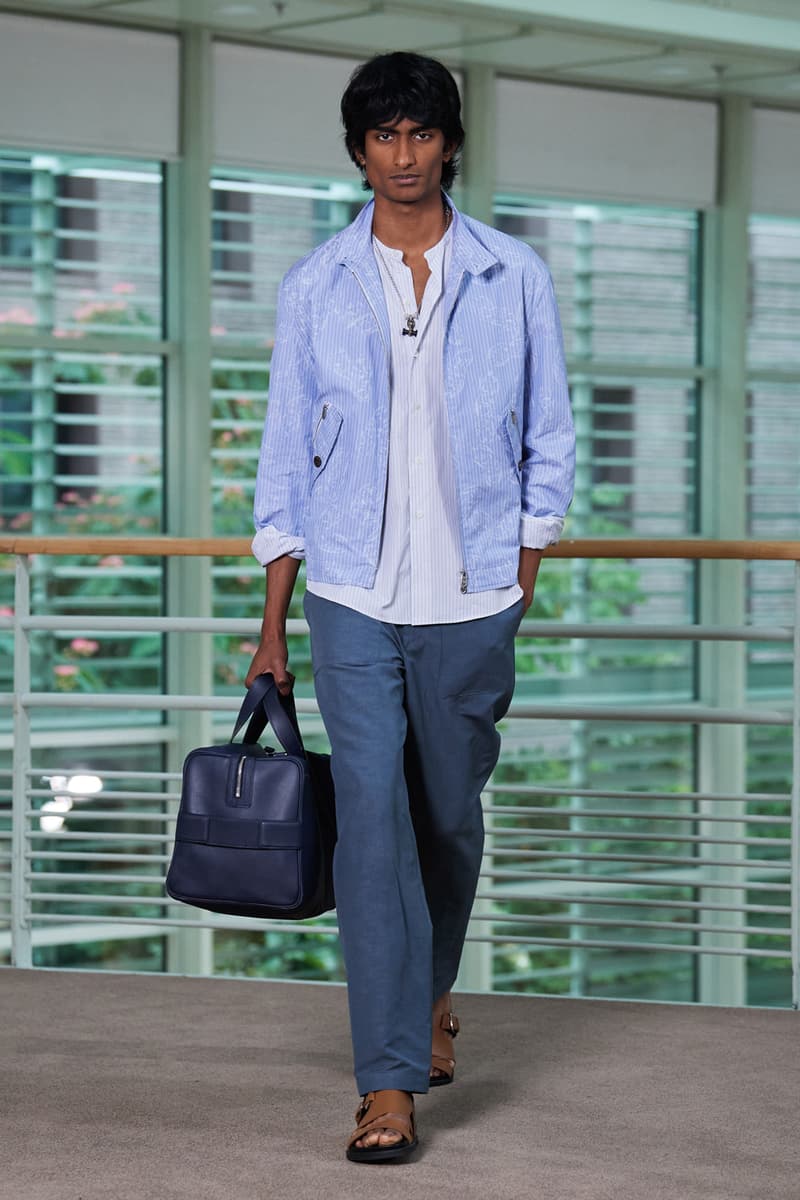 3 of 27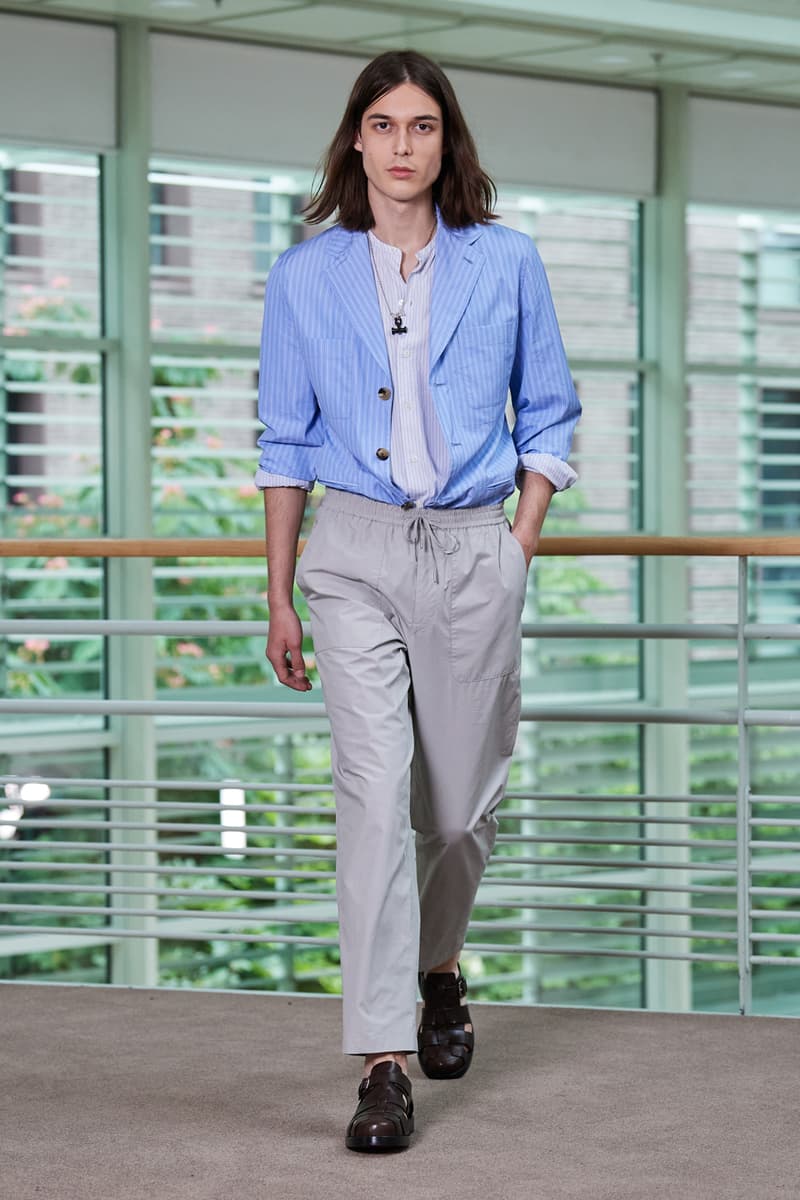 4 of 27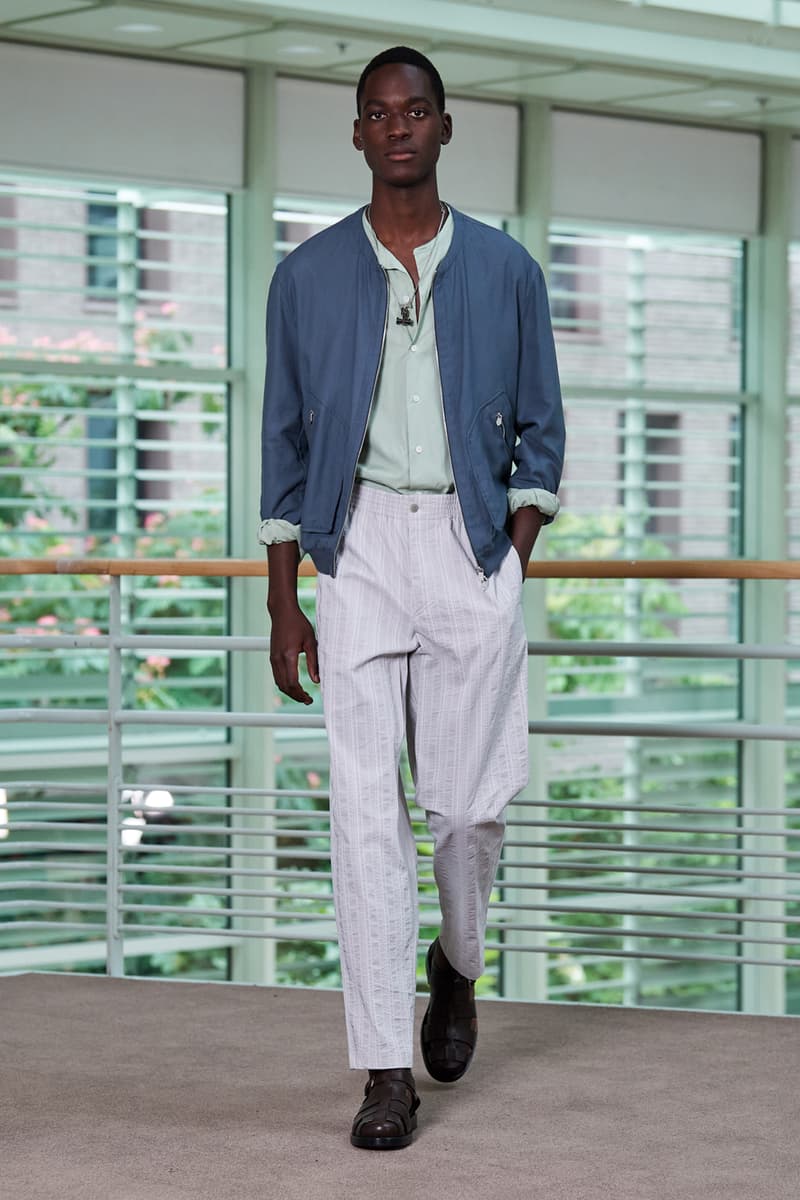 5 of 27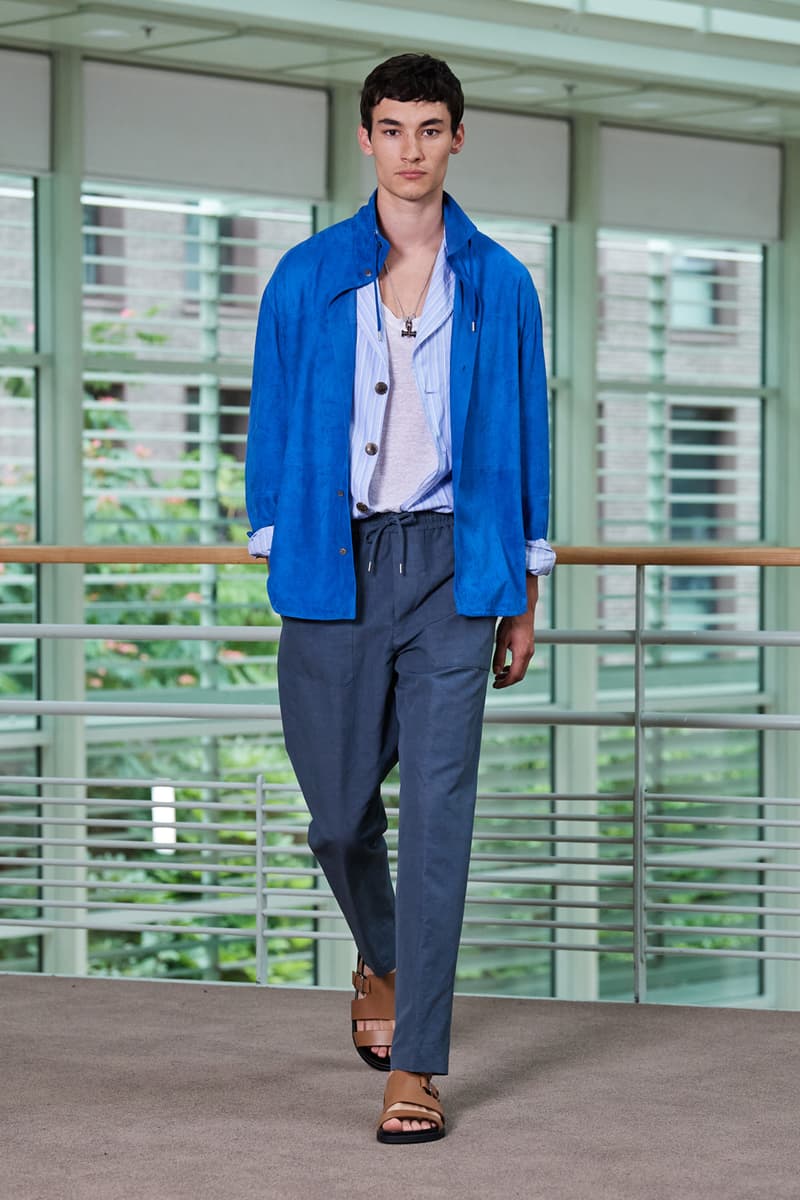 6 of 27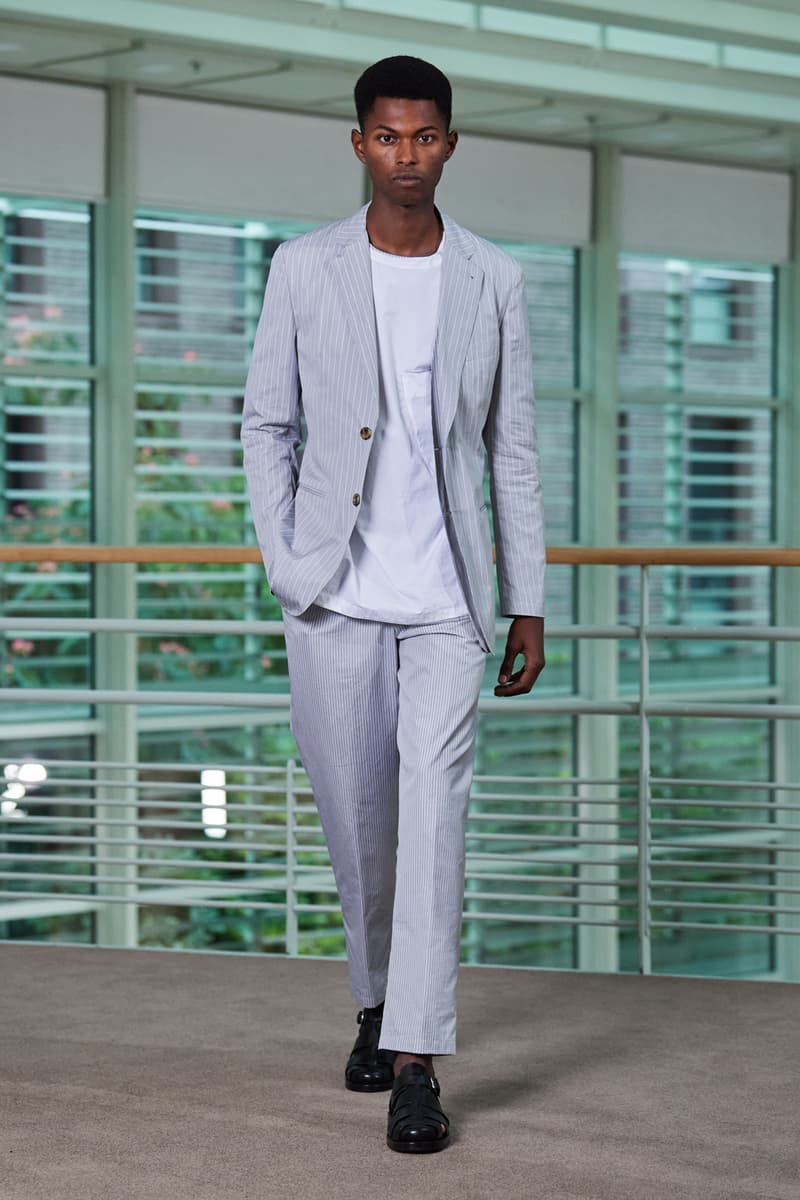 7 of 27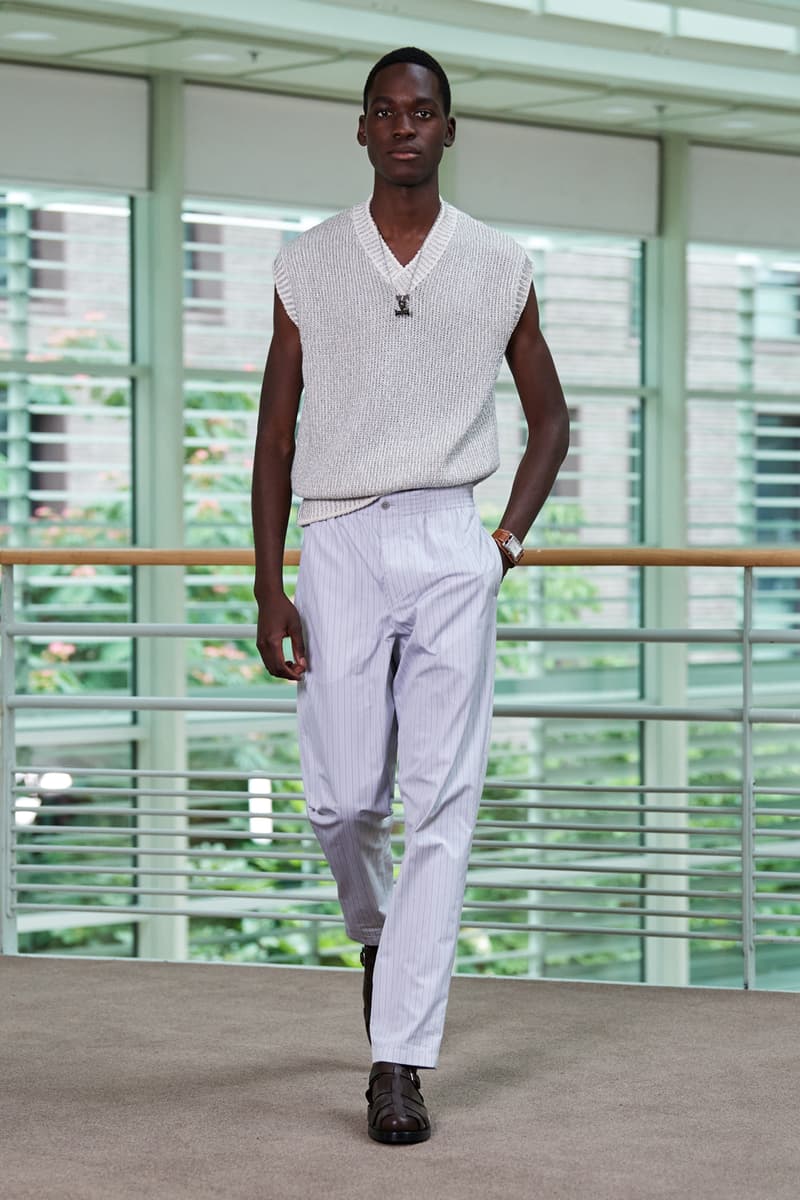 8 of 27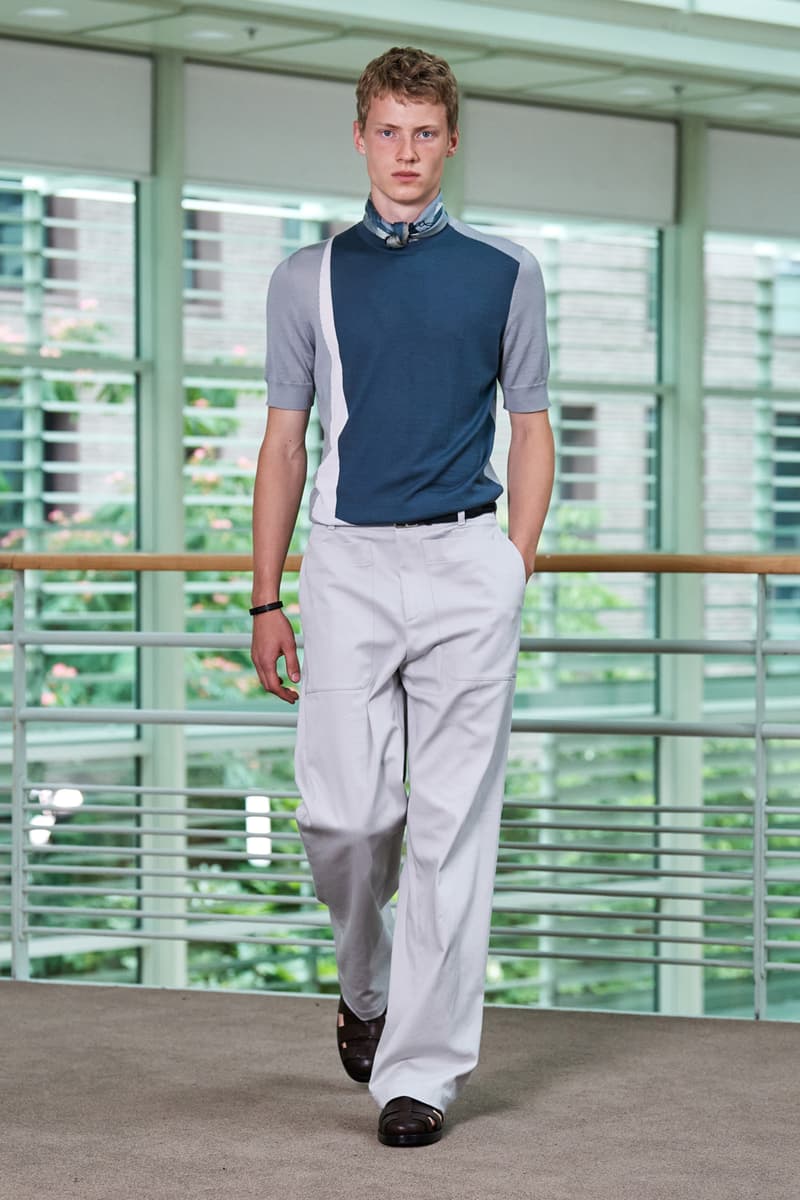 9 of 27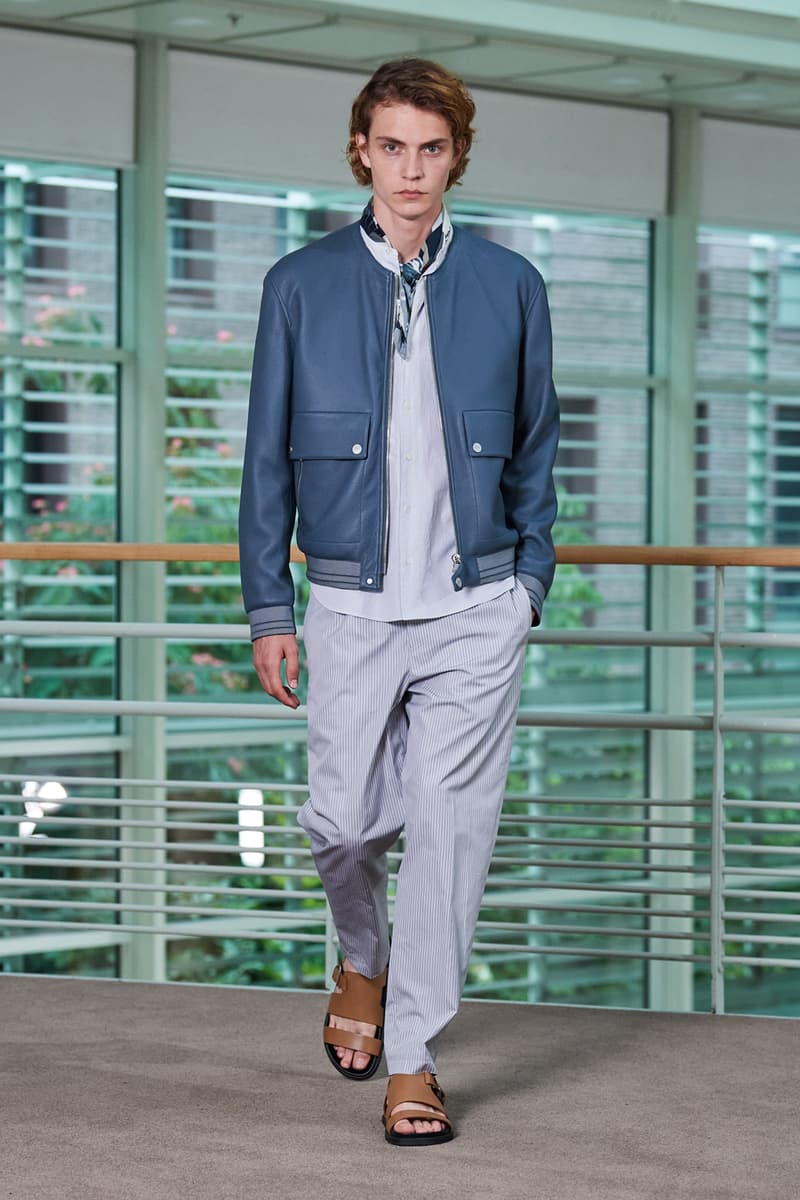 10 of 27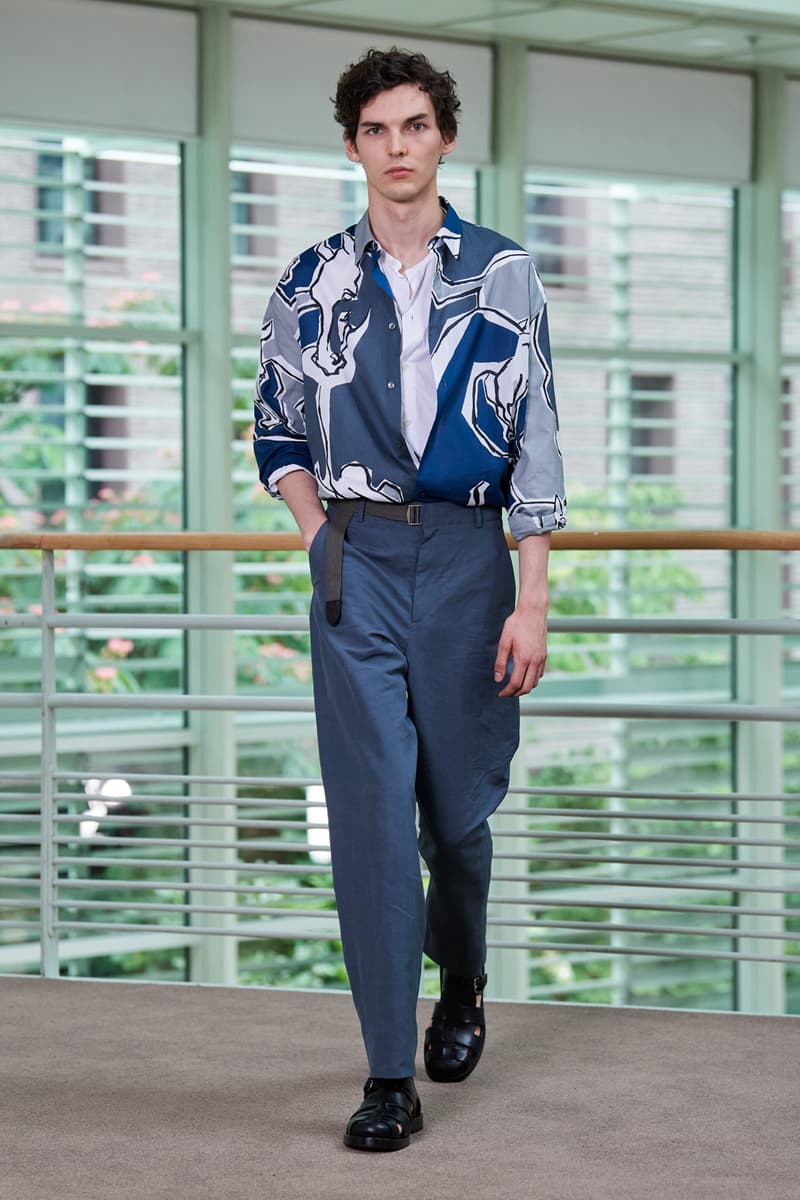 11 of 27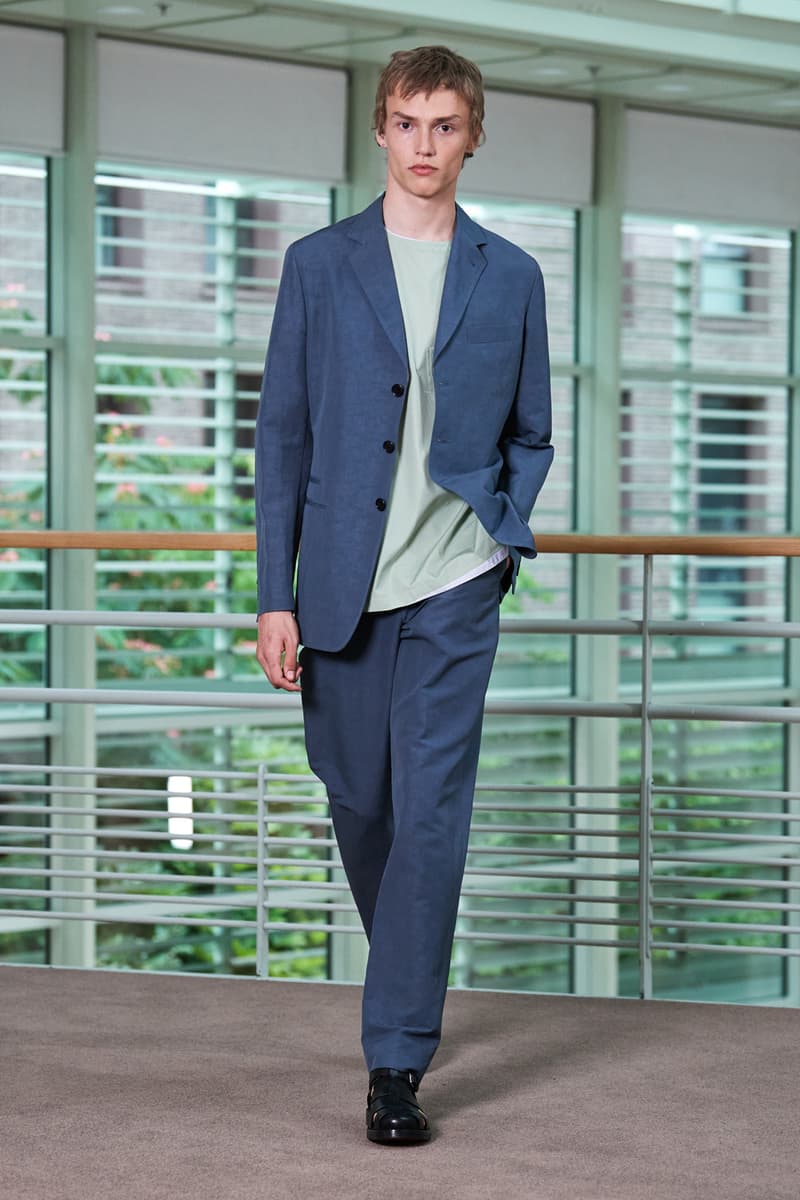 12 of 27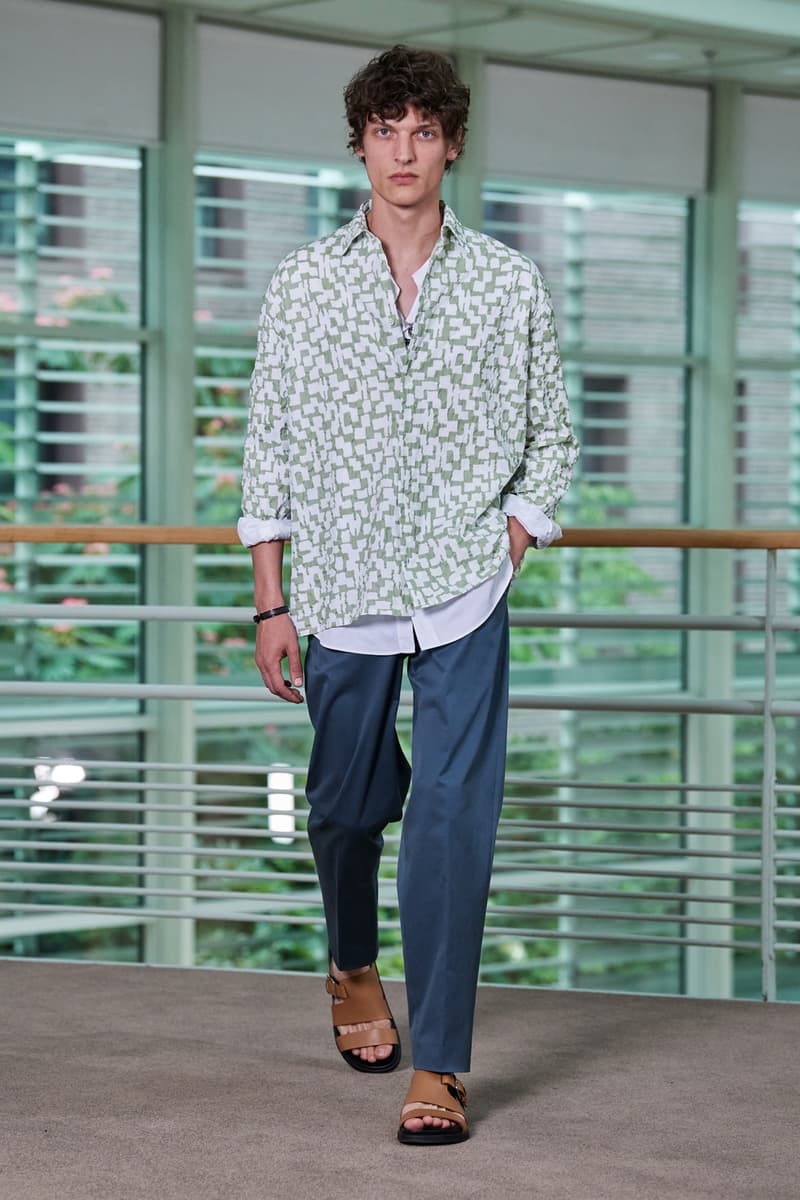 13 of 27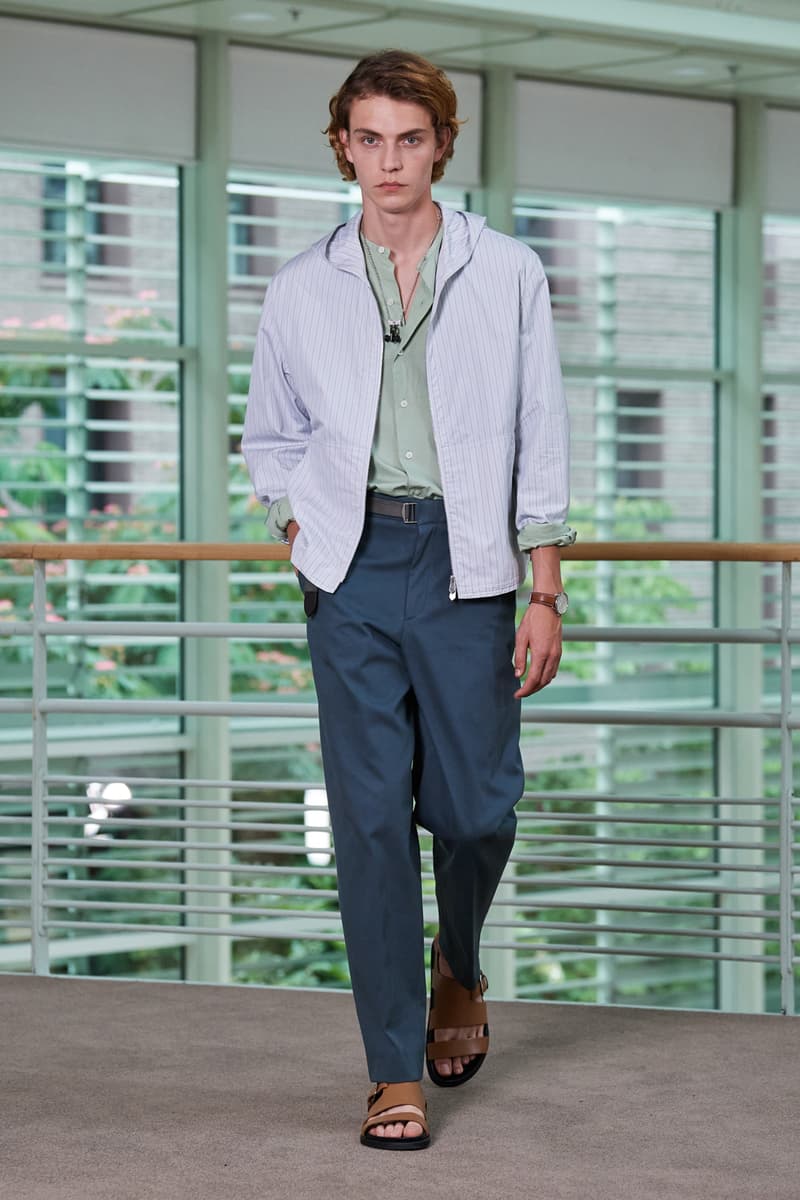 14 of 27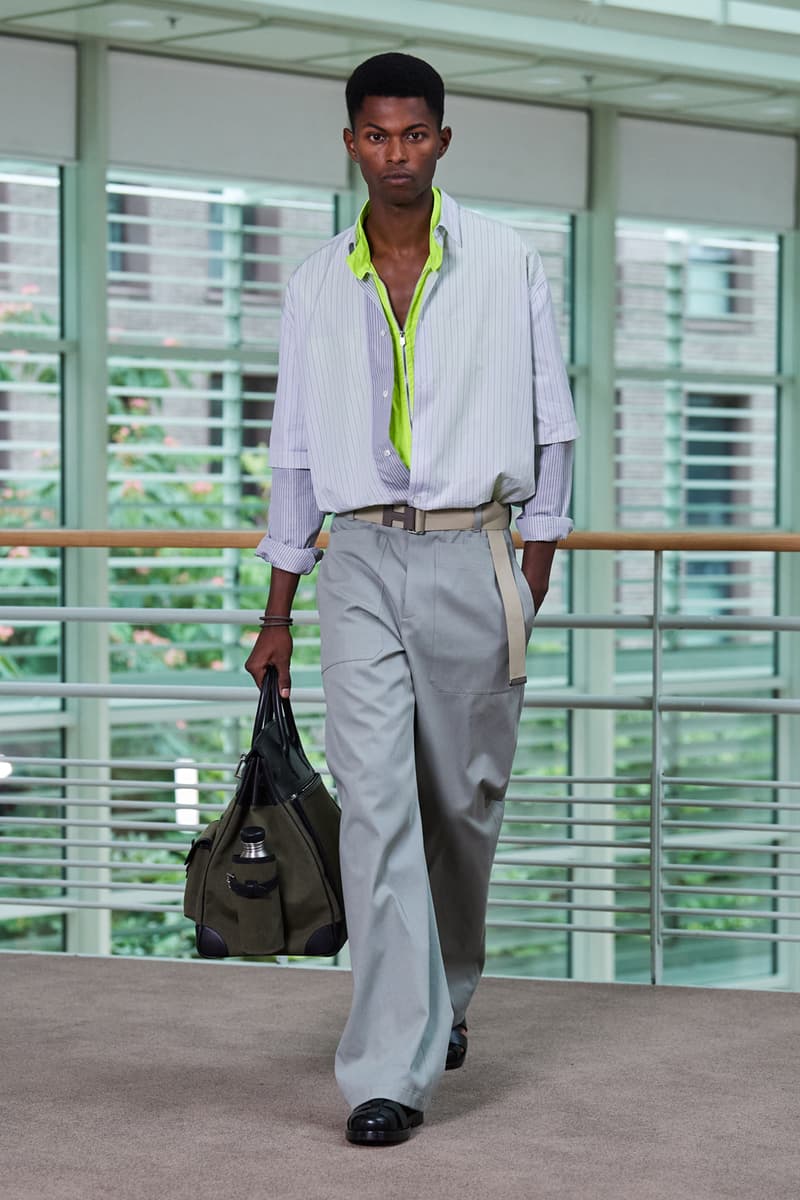 15 of 27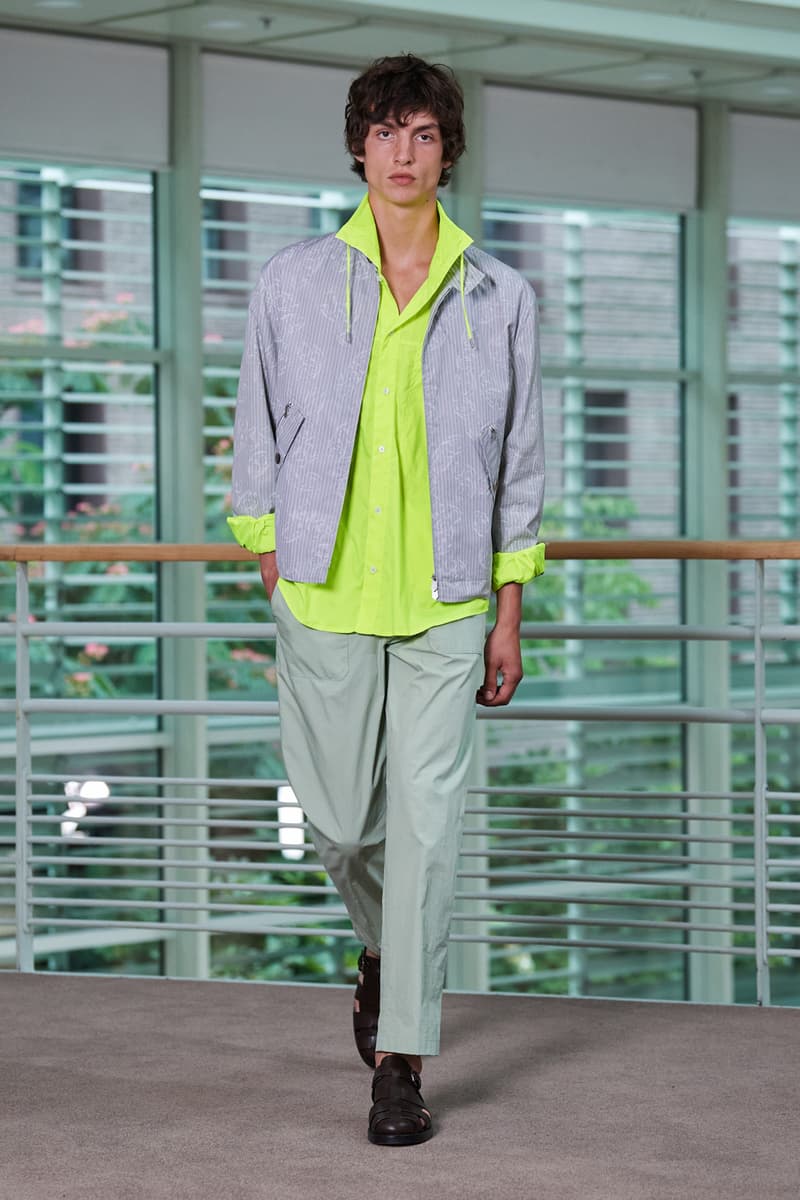 16 of 27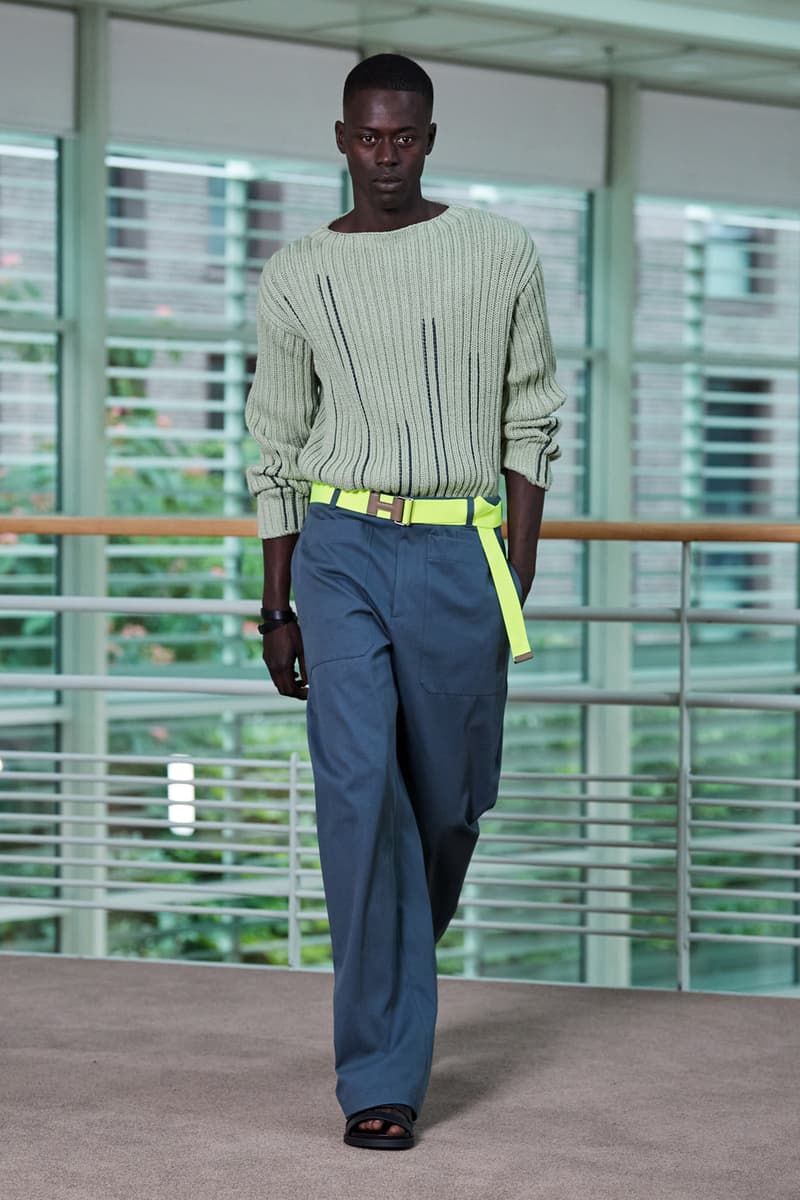 17 of 27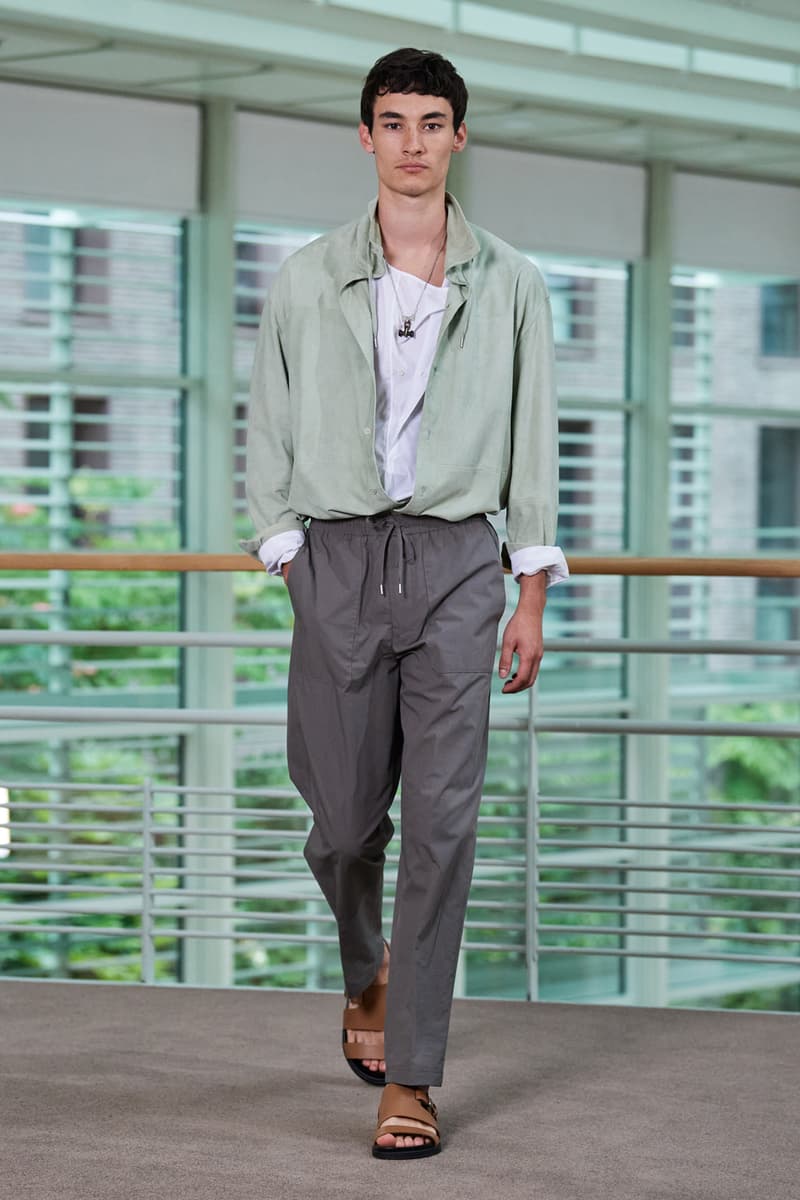 18 of 27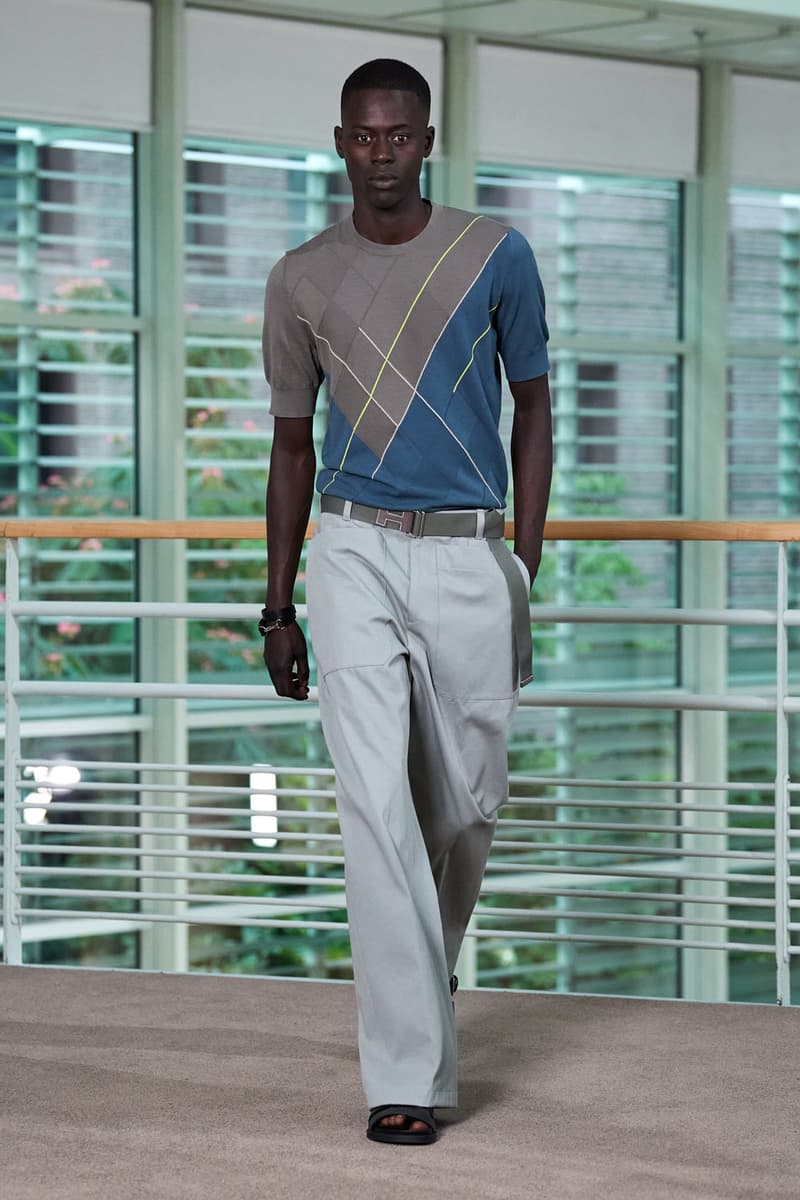 19 of 27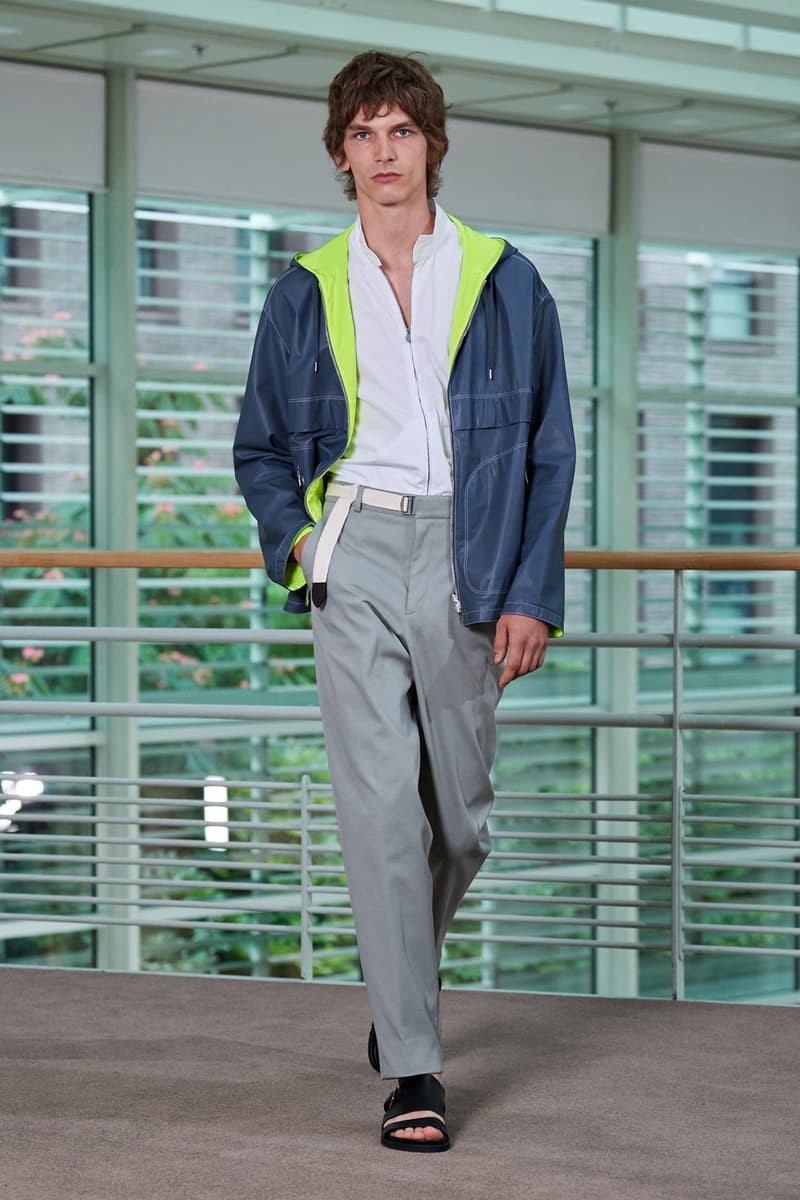 20 of 27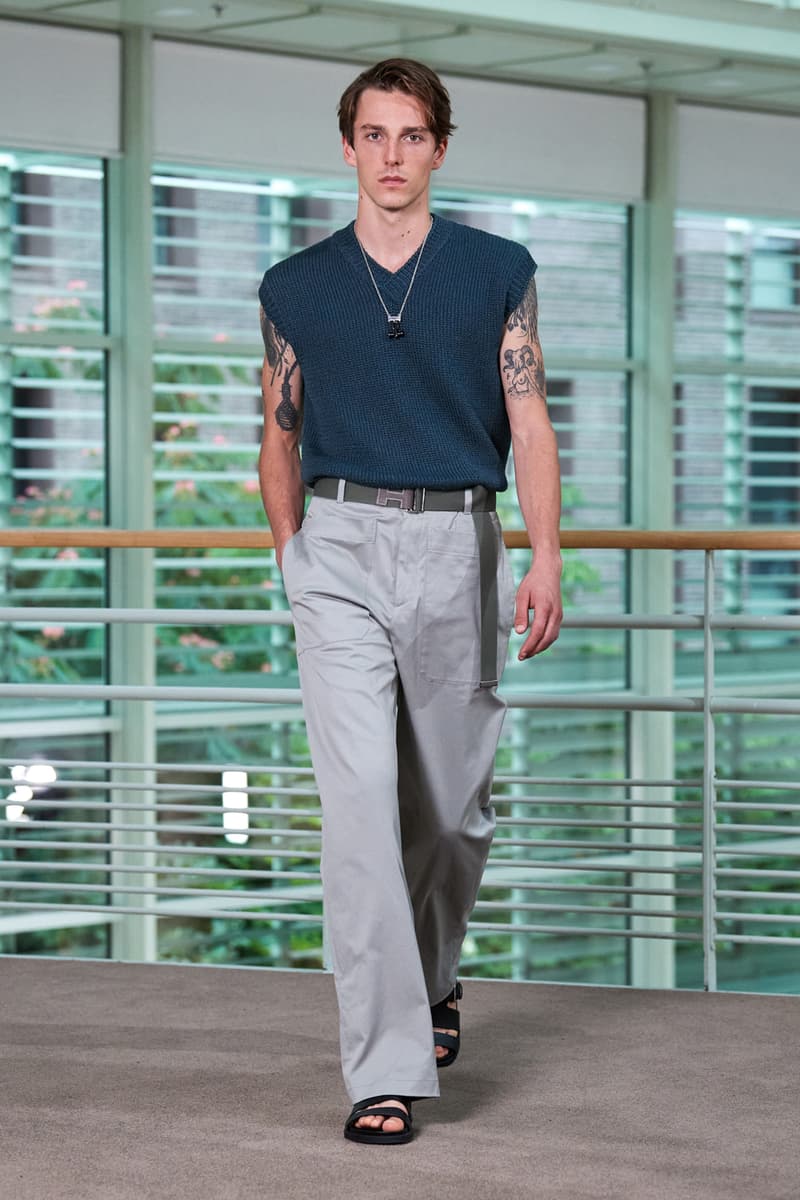 21 of 27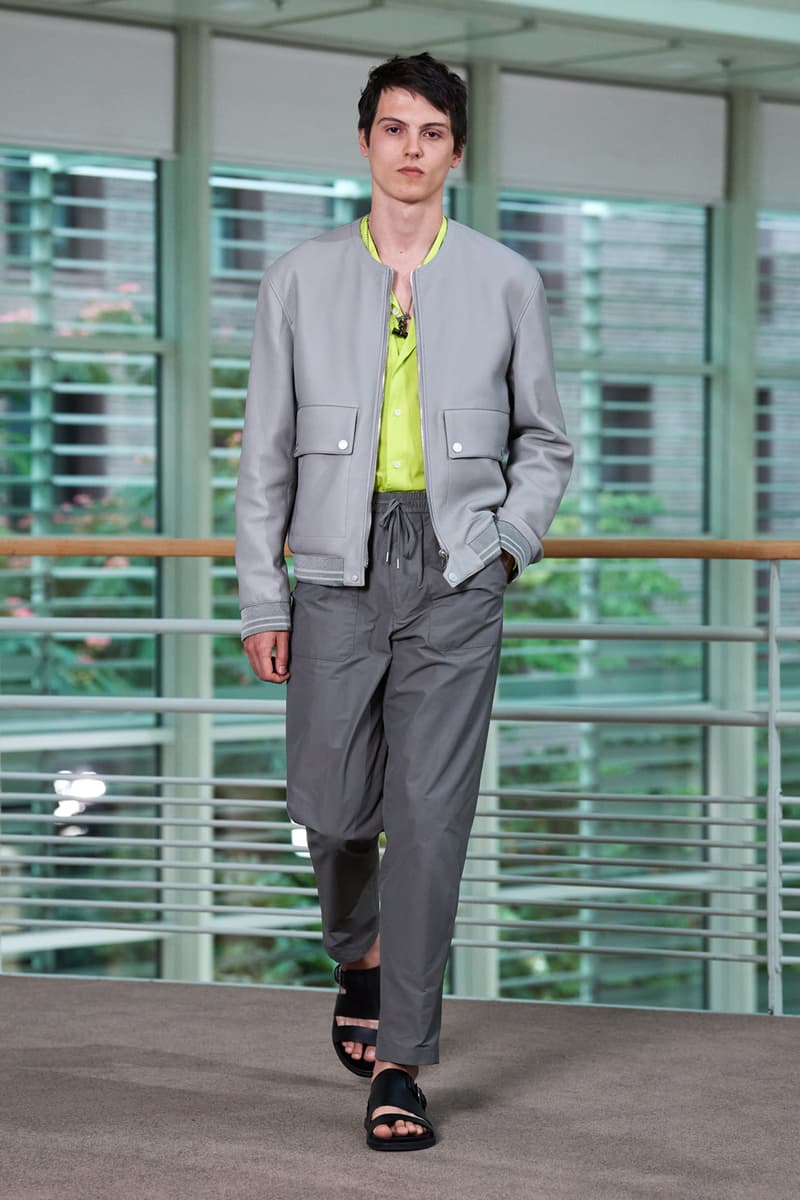 22 of 27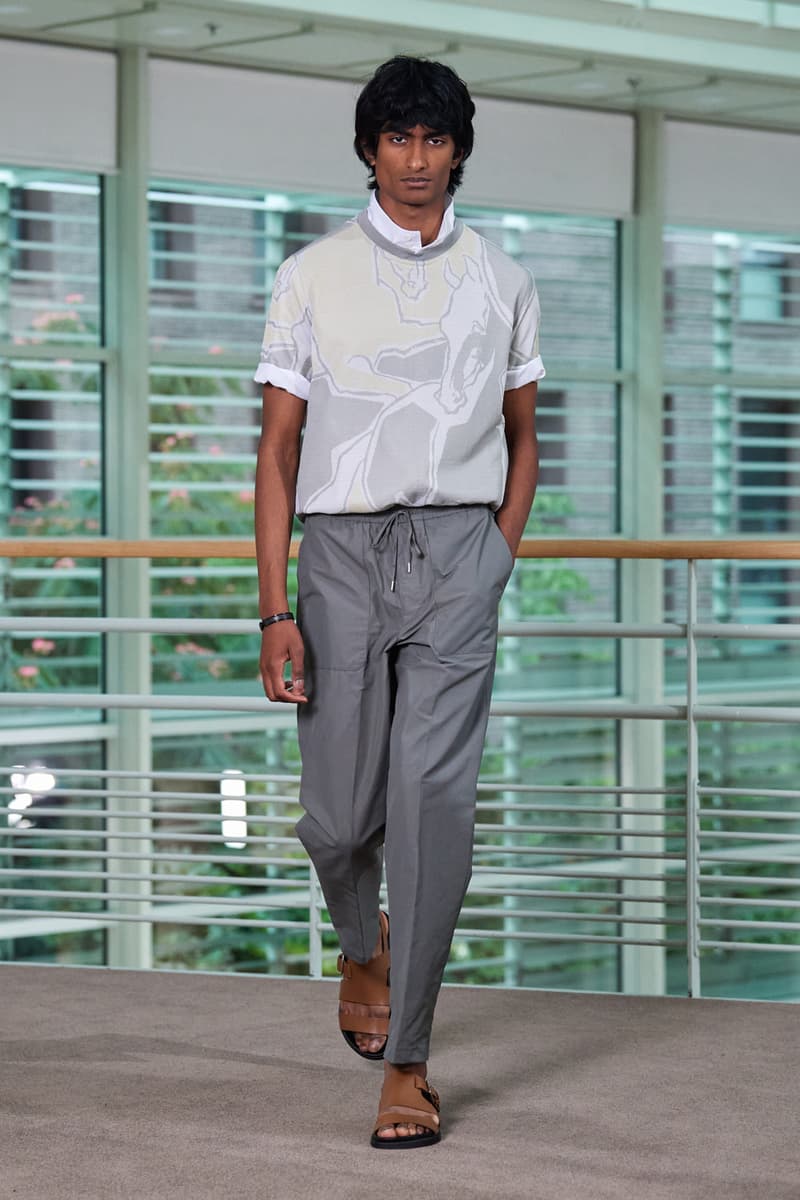 23 of 27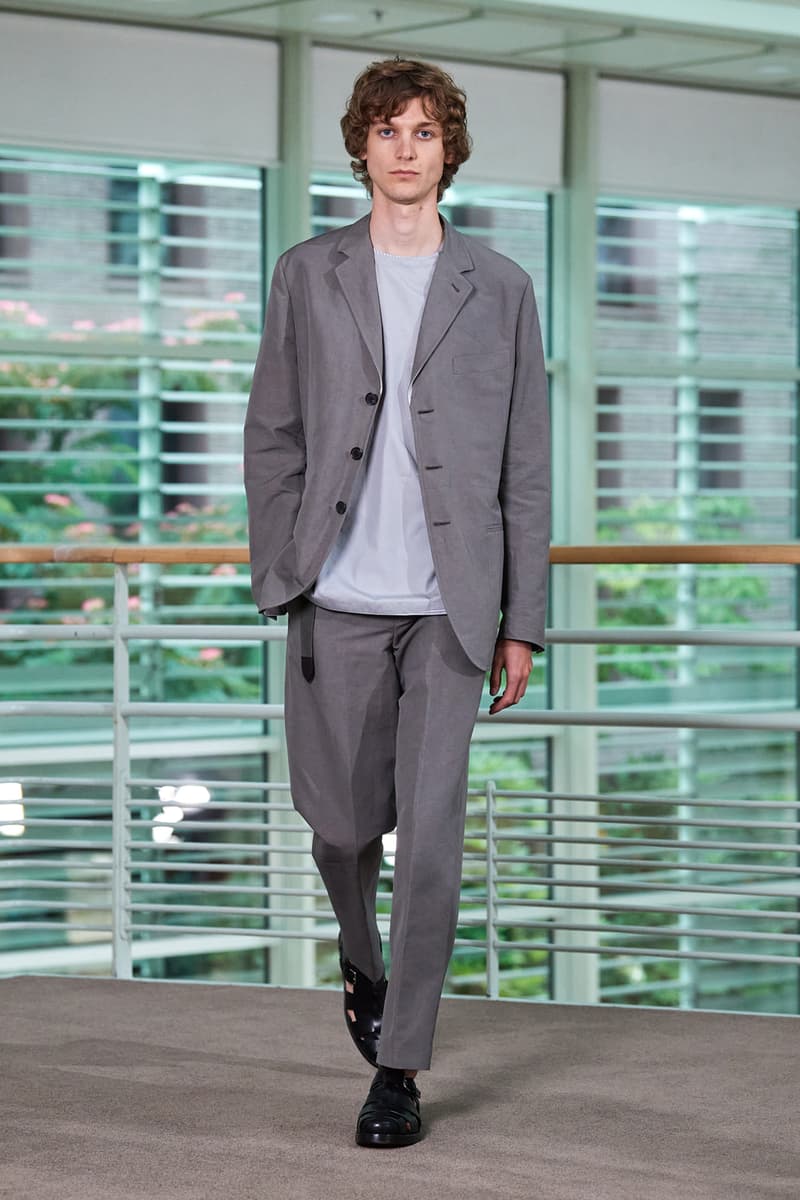 24 of 27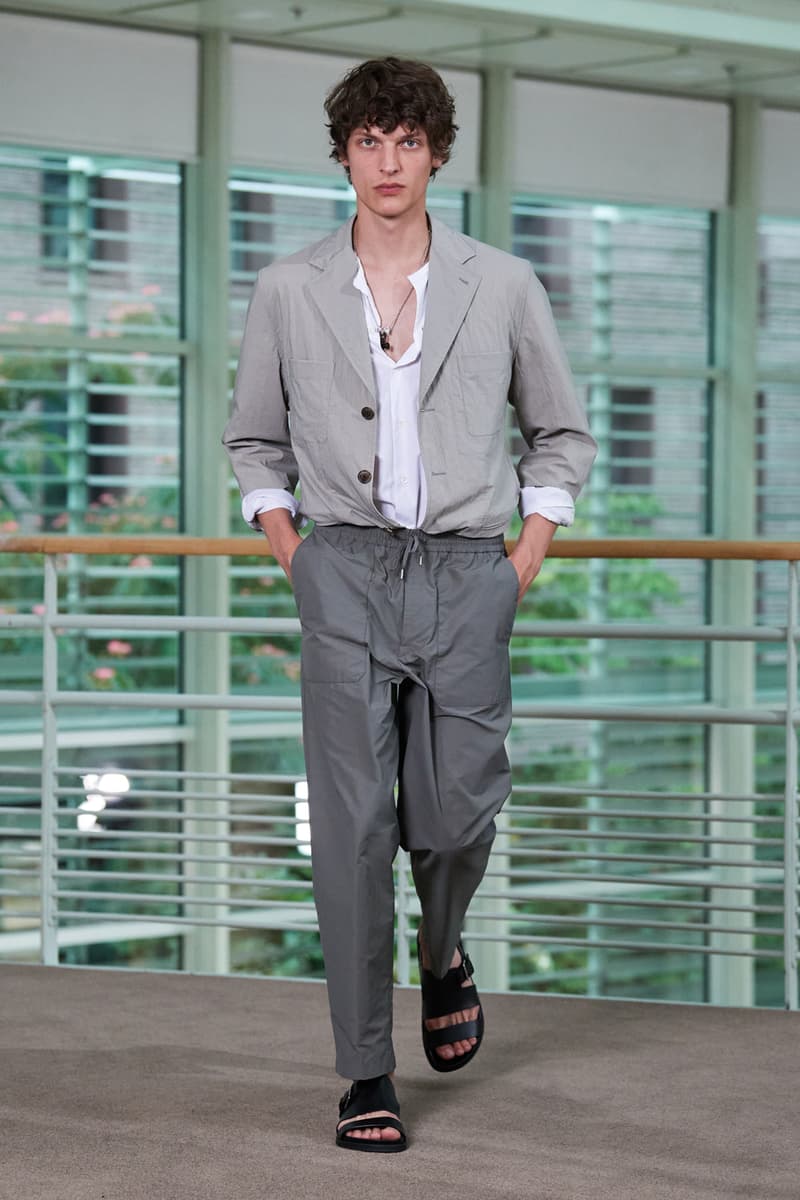 25 of 27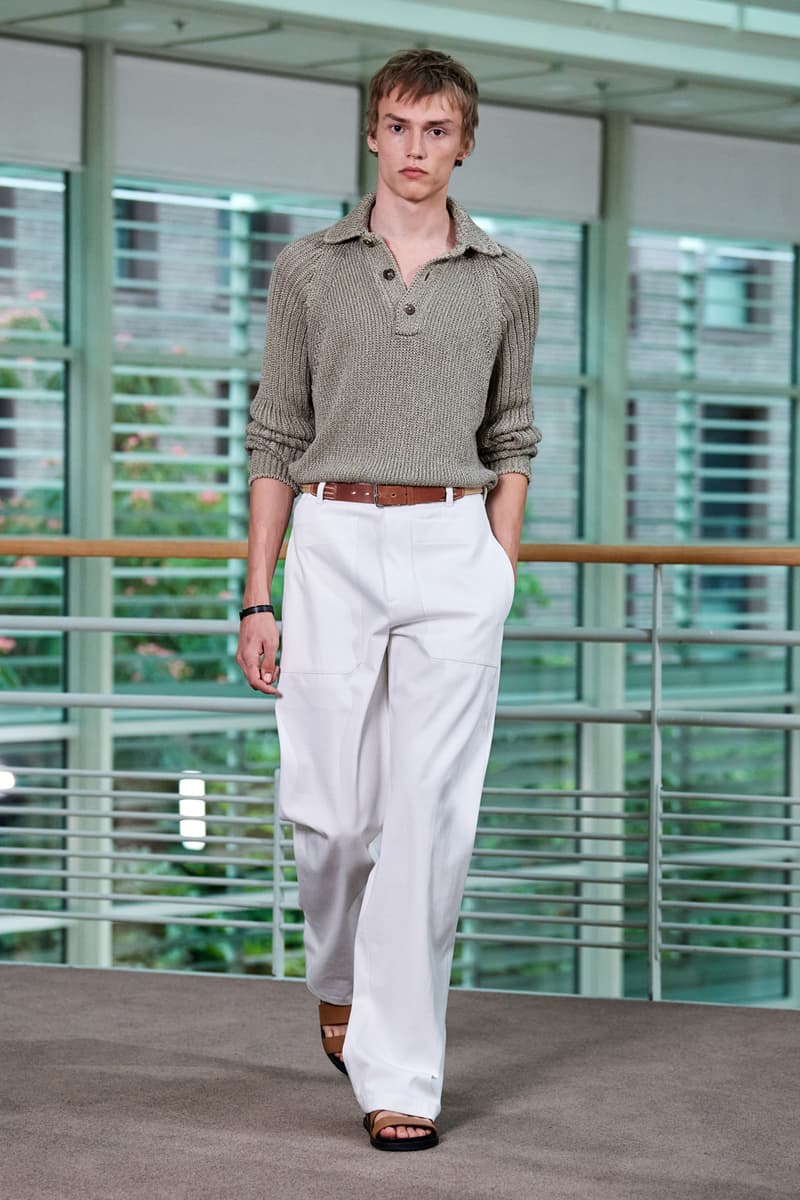 26 of 27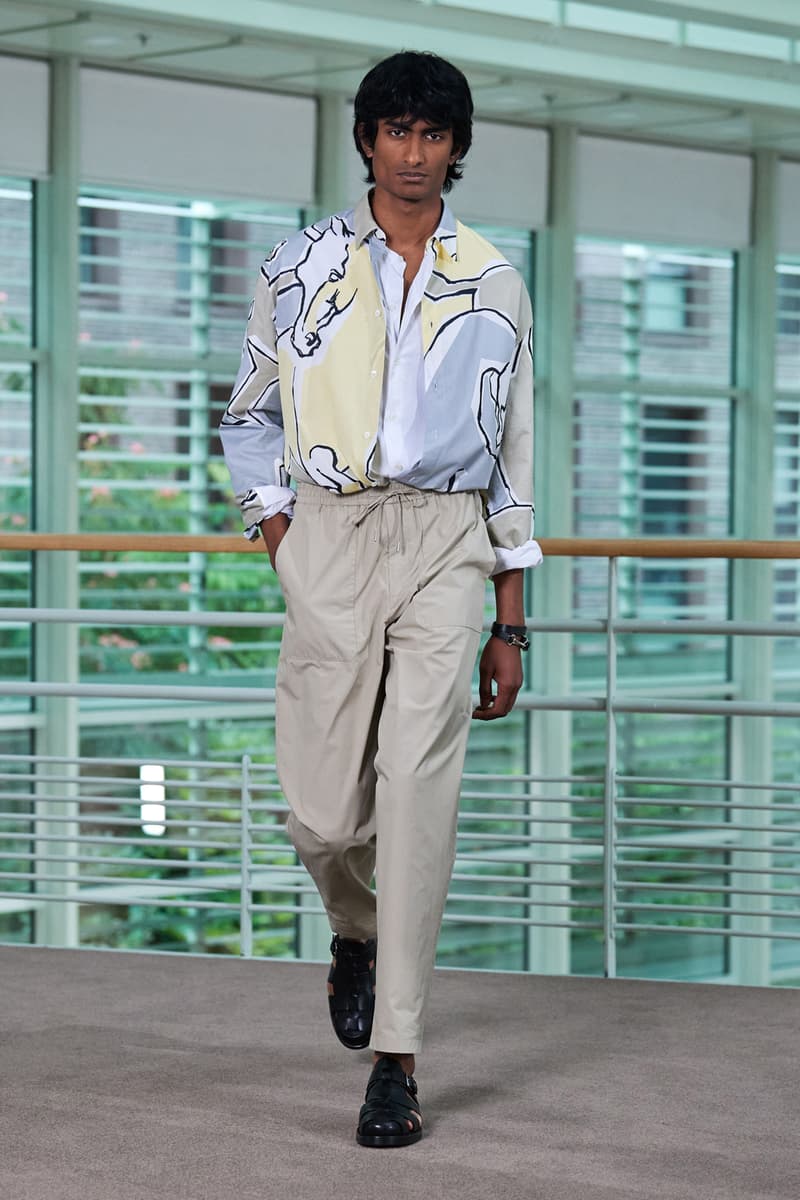 27 of 27
Hermès has already proven its resilience in the ongoing pandemic and now the luxury label is demonstrating its inimitable approach to effortlessly muted luxury. Its Spring 2021 menswear offering keeps in line with artistic director Véronique Nichanian's previous collections, yielding a sleek range quietly informed by peerless quality.
First shown via the digital presentation seen below, Hermès then shot the seasonal collection and transposed it atop a digital background, keeping in line with the social distancing precautions that many fashion labels are currently observing. As usual Hermès centralized its clothing line on its rich textiles and carefree details.
Collarless harrington jackets, ribbed sweaters and striped layers in various hues meshed insouciantly, upholding the house's zest for breezy, comfortably styling. This motif was driven home by drawstring slacks, rolled shirts, thoughtlessly popped collars and Hermès' signature leather belt, tucked into itself to allow the tail to fly free. Illustrative abstract patterns grace shirts cut with just enough slouch to billow out from the elasticated waistbands they were tucked into, subverting any sense of stiffness. A host of leather-accented items, including watches, necklaces and duffel bags, were even more minimal than the subtly stylish garments.
For more context, view the menswear line on Hermès website.
Most recently, we outlined the forthcoming Paris Fashion Week schedule.