Hermès Reports Resilient Q1 2020 Finances
The French luxury label is taking losses at a lower rate than competitors.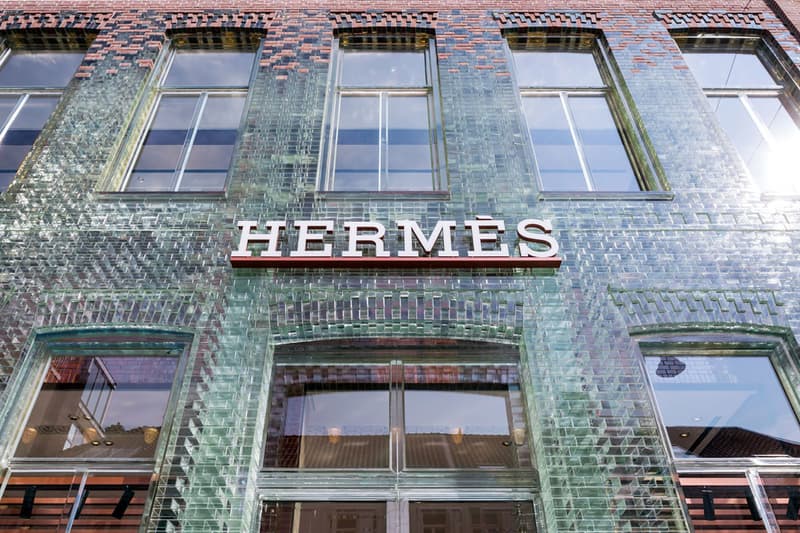 French luxury giant Hermès has, like all fashion players, suffered as a result of the ongoing coronavirus pandemic. However, the company's recently-announced Q1 2020 standings are surprisingly sturdy, thanks to a variety of protective measures.
Part of Hermès' strength is its diverse product selection, including garments, handbags, watches and its new beauty line. But the publicly-traded brand did close a variety of its international flagships in line with government regulations, sending its workers home in the process and halting all foot traffic.
Hermès has since "maintained the basic salary of the 15,500 employees in France and the rest of the world without having recourse to the exceptional governmental subsidies," its report reveals, while donating over €20 million EUR (approximately $21.5 million USD) to France's expansive Assistance Publique – Hôpitaux de Paris hospital system. Furthermore, Hermès executives have waived their raises and bonuses for 2020.
Q1 2020 sales saw a comparable 7.7 percent decline, somewhat less than other luxury imprints (LVMH, for instance, is down 15 percent), with consolidated revenues of €1.5 billion EUR (approximately $1.6 billion USD). With Hermès stores in China and Korea open (and reportedly raking in impressive returns), its possible that the luxury label's fortunes will improve or stay consistent in the second quarter, though the unpredictable pandemic doesn't encourage optimistic expectations.
"Since the beginning of the Covid-19 crisis, protecting the health of our employees and partners has been our priority, and has prompted us to close many stores and, temporarily, certain sites," said Axel Dumas, executive chairman of Hermès, in a statement. "The solidity of our craftsmanship model, the appeal of our objects, and the efforts made by all the Hermès teams are key assets that will help us confidently overcome the major uncertainties this first period has brought."
Read the entire Q1 report via Hermès' financial site.
Unlike Hermès, much of the rest of the luxury sector has reported more disappointing Q1 2020 results.