Kering Reports 15.4% Revenue Decrease in Q1 2020 Due to COVID-19
Gucci was at a particular loss, while Bottega Veneta grew.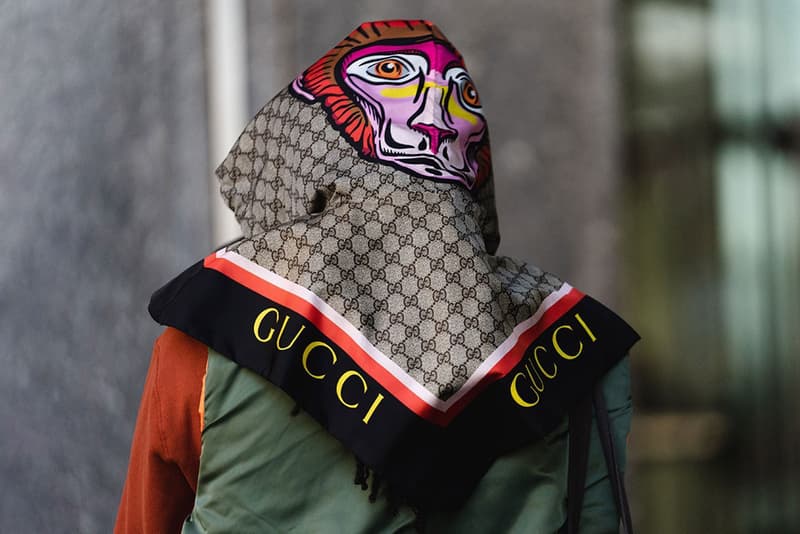 Luxury group Kering has announced that revenue was down by 15.4 percent during the first quarter of 2020, directly linking the decrease to the impact of COVID-19.
Kering turned over approximately $17.15 billion USD in 2019, with Gucci contributing $10.42 billion USD of that total figure. However, as The Fashion Law reports, Kering has said that Gucci was particularly hit as the coronavirus pandemic grew, bringing in just $1.96 billion USD in the first quarter of 2020 — a  23.2 percent decrease compared to the $2.52 billion USD it generated in Q1 of 2019.
Furthermore, Kering has said that it experienced "an exceptionally good start to the year in January before the epidemic began to spread." Its brands which include Gucci, Bottega Veneta, Alexander McQueen, Balenciaga, Saint Laurent and more generated a total of $3.476 billion USD in the first three months of 2020, which, as The Fashion Law notes, is less than 16.4 percent of what it made in the same period last year.
Kering says that Gucci had a strong start to the year, but was since "hit hard from February onwards due to [Gucci's] strong positions in Asia-Pacific and among Chinese tourists worldwide." On the contrary, Bottega Veneta saw its revenue increase by "8.5 percent on a comparable basis," resulting in sales of $297.11 million USD in Q1 2020.
As reported by Teletrader, Kering CEO Francois-Henri Pinault said: "The COVID-19 pandemic took a heavy toll on our operations in the first quarter. We took immediate action to ensure the safety and well-being of all the Kering people around the world, and of our customers. We also lent our support to the communities in which we are present, helping meet the extraordinary needs generated by this public health crisis, notably among healthcare workers and hospitals." However, he remained positive, adding that the group's fashion houses "will all emerge from this period of uncertainty at the top of their game."
In case you missed it, read what HYPEBEAST and more have to say on secondhand fashion and its role during the coronavirus crisis.