Movie Premiere Delays: 'Venom: Let There Be Carnage' & More (UPDATE)
Large congregations are being avoided due to coronavirus concerns.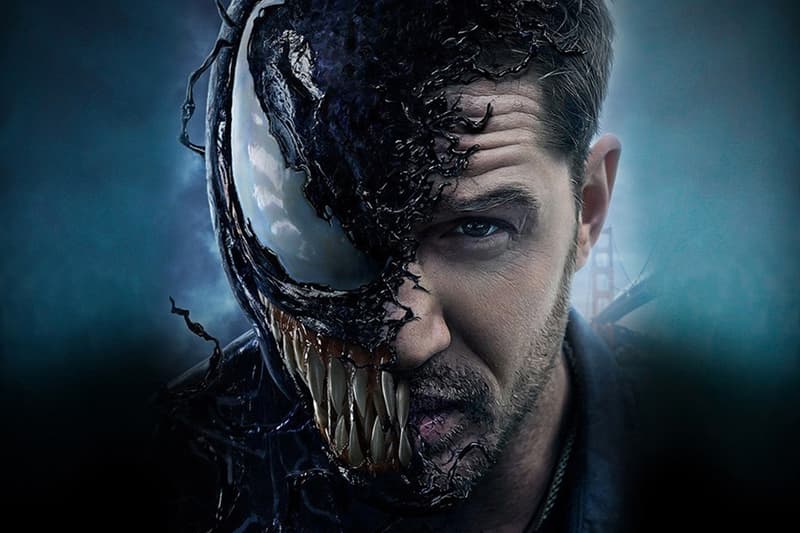 UPDATE (April 22, 2020): Sony has just announced the delayed release date for the long-awaited Venom sequel along with its new title. Now called Venom: Let There Be Carnage, the anti-hero movie was originally set to debut October 2 this year, but its premier has now been postponed until June 25, 2021. Andy Serkis will be directing, with Tom Hardy and Woody Harrelson reprising their roles as Venom and Carnage respectively.
The news comes after Warner Bros. announced its own revised release schedule for various titles including The Batman, The Sopranos prequel, The Flash, and Shazam 2.
---
UPDATE (March 31, 2020): With the coronavirus pandemic continuing, more of 2020's films have now been delayed, including some of the highly-anticipated blockbusters.
Jason Reitman's Ghostbusters: Afterlife has now been moved from July 10, 2020, to March 5, 2021, while Jared Leto's Sony and Marvel vampire origin story Morbius has been pushed back from July 31, 2020, to March 19, 2021. Peter Rabbit 2: The Runaway will now release January 15, 2021, and Tom Holland's video game adaptation Uncharted is delayed until October 8, 2021. Finally, Tom Hanks' Second World War drama Greyhound has now been delayed indefinitely.
---
UPDATE (March 25, 2020): Following a long list of previously announced delays for titles such as F9, No Time to Die and A Quiet Place Part II, DC's upcoming superhero film Wonder Woman 1984 will also have its theatrical release postponed. The original June 5th release date has now been pushed back to August 14th in the hopes that the coronavirus pandemic would have left by then.
"When we greenlit WW 1984 it was with every intention to be viewed on the big screen and are excited to announce that Warner Bros. Pictures will be bringing the film to theatres on August 14th. We hope the world will be in a safer and healthier place by then," said Toby Emmerich, Chairman of the Warner Bros. Motion Picture Group.
Aside from Wonder Woman 1984, two other horror films have also been delayed, including James Wan's Malignant and Rose Glass' Saint Maud. Neither film has a new release date for the time being.
---
ORIGINAL STORY (March 12, 2020): As part of the growing concern regarding the coronavirus, many different institutions have now implemented new measures to avoid large congregations of people, which is one of the main channels for a wide outspread of the disease. The NBA has already announced its suspension of the season indefinitely, while many late night television shows have cancelled live audiences at recordings. Now, the film industry is following suit, trying to reduce the public's exposure to the virus and no doubt also hoping to avoid underperformance at the box office.
Among those with delayed premieres is the upcoming James Bond film No Time to Die, which previously announced that its release date will be delayed for several months. Originally to launch in April, it's now been pushed back to November.
The ninth installment to the Fast and Furious franchise F9 has now been delayed for an entire year, moving its intended premiere in May this year to April 2, 2021.
John Krasinski's A Quiet Place Part II has been delayed by Paramount, which had previously already delayed Sonic the Hedgehog's February 28 premiere in China. Neither film has a new release date yet from the production house.
Disney has followed suit after Paramount, electing to delay Mulan, the X-men movie The New Mutants, and Guillermo del Toro's Antlers. The latest Marvel installment Black Widow — originally to launch May 1 — has now also been delayed. All the films were scheduled for the coming two months, but no new premiere date has been announced as of now.
In other coronavirus-related news, Bill Gates donates $50 million USD for COVID-19 treatments.