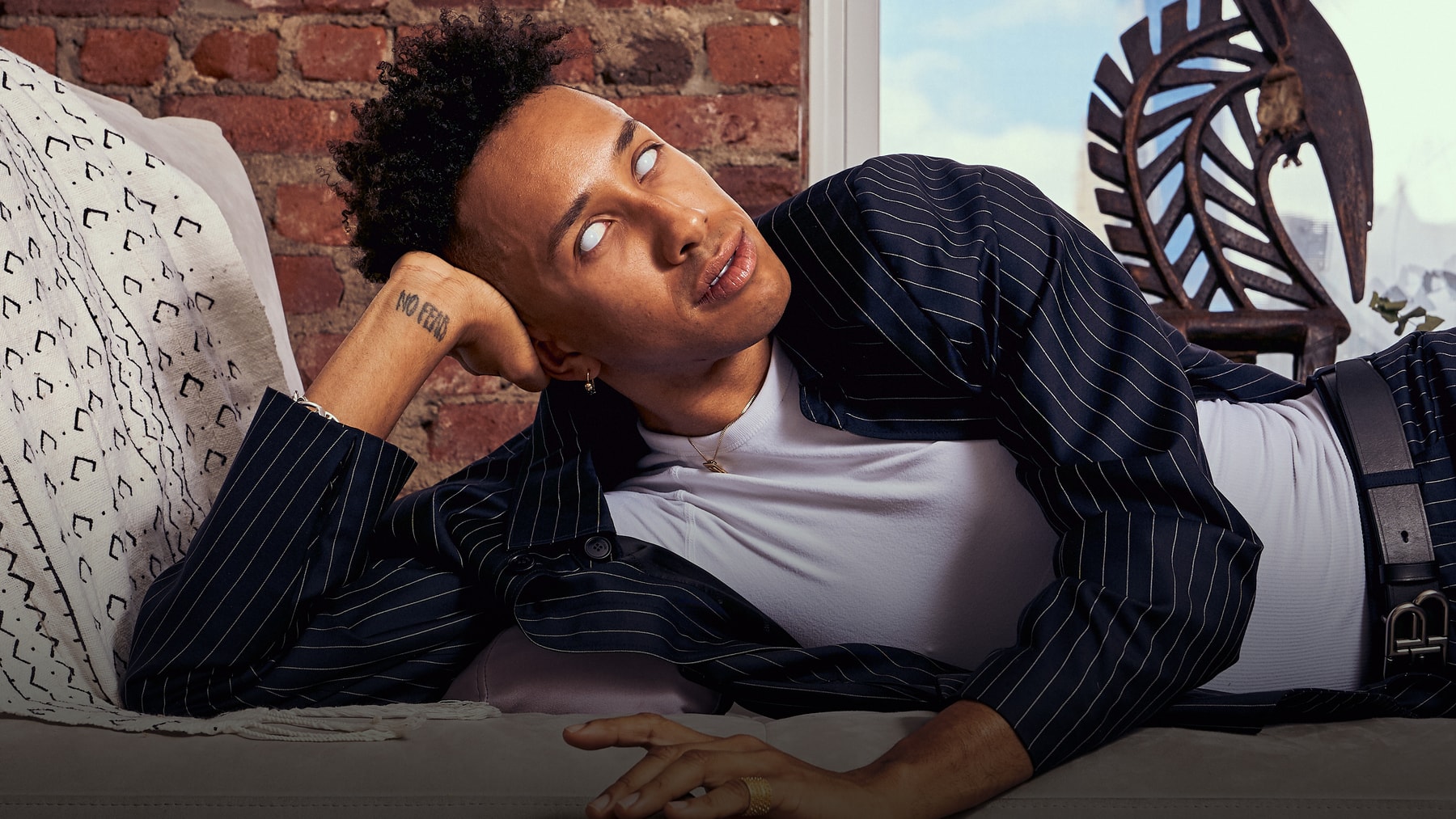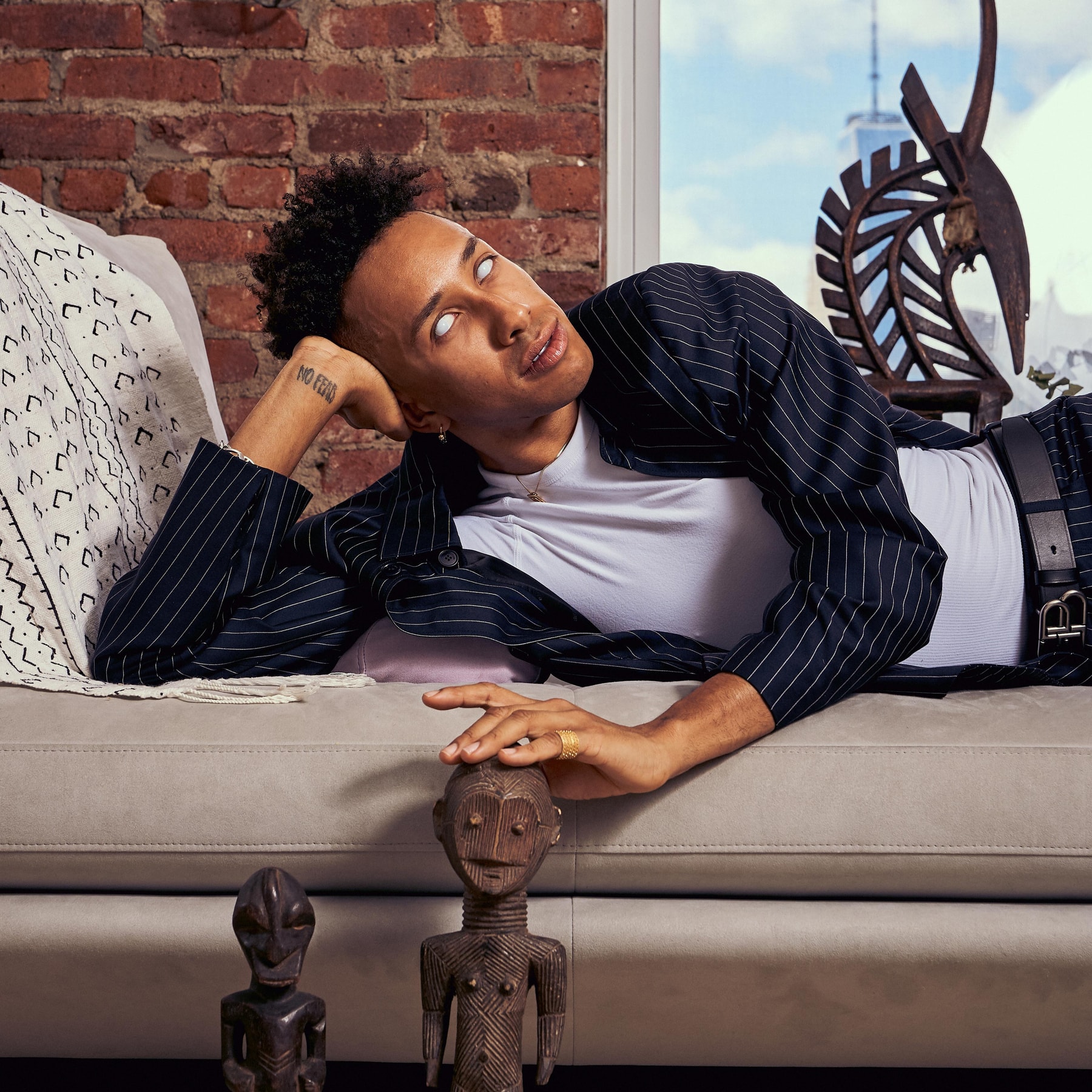 Miles Greenberg Makes Death-Defying Performance Art
A Q&A with the performance artist who would rather be listening to Radiohead at the Louvre, from Hypebeast Magazine Issue 29.
Only 22 years old, Miles Greenberg can name numerous research projects abroad, a residency at Palais de Tokyo, and a mentorship with the grandmother of performance art, Marina Abramović, among his list of achievements. Drawing inspiration from the Japanese dance form of butoh and voodoo rituals in Haiti, the Québécois performance artist pushes his body to its limit with hours-long performances. Greenberg's most recent performance, inspired by Tarkovsky's 1972 Solaris, spanned seven hours at New York City's Perrotin Gallery: mirrors covered the columns, flowers were scattered across the floor and corn syrup dripped from the ceiling. Greenberg stood on a rotating rock in the middle of it all, holding a magnolia branch overhead: "You can't ever be in more pain in art than you are in your real life."
When did your relationship to art begin?
I grew up completely immersed in it. My mom was an actress when I was very young and took me on tour with her in Europe instead of to daycare. In lieu of learning how to share with other kids, I was surrounded by Slavic clowns and absurdist theater performers.
Why did you gravitate towards performance art over other artistic mediums?
I always wanted to be a sculptor, and I still consider myself one now—privately, to myself. My pieces evolve in my brain a lot more like sculptures than performances. Performance inherently has this narrative of beginning, end and middle progression that I don't necessarily identify with. My ideal art viewing experience is to put on my headphones and listen to Radiohead and walk through the Louvre—in the marble halls, specifically. I love seeing these bodies on pedestals and having the sensation of quietude and anonymity. Human anatomy is very touching to me and very romantic, and that's the feeling I want to replicate. That's kind of where I'm operating from.

1 of 2
2 of 2
How do you want people to experience a performance?
I'm trying to meet people where they are. Performance art is often opaque and obscure and has this connotation of being forced to sit or stand in a white box for a preset 45 minutes and, honestly, I have a really short attention span. I always want to start before the public enters and end after they exit. I have these conditions and rules of how the thing unfolds. People should be greeted with something that feels like an infinite gesture. That's what sculpture is. An infinite gesture that goes out.
Each of your performances is like an open-ended ritual with no beginning or end, which reminds me of Buddhist principles of no birth and no death. Can you explain how this practice informs your work?
I can remember thinking about death from as early as I can remember. There was never a time when I thought I could live forever. For durational pieces, I think I just need that amount of time. If you think you've made a breakthrough with a work of art, do it for six more hours or stare at it for seven. When I'm on that rock with corn syrup dripping on me, I'm absolutely nowhere else in my brain than right there. If you can just be present with something, you'll be shocked with how much deeper you can excavate it. I was really surprised by how many people told me they stayed for hours. I always want to give my audience maximum agency. Why I do what I do is to give people the freedom to leave whenever they need to. When offered control over their experience, an audience is much more receptive. That's why I do the durational thing.
" My ideal art viewing experience is to put on my headphones and listen to Radiohead and walk through the Louvre—in the marble halls, specifically."What is your mindset when you're performing these long pieces?
You train yourself not to think about time. I'll sit in an infrared sauna sweating my life out for 60 minutes and challenge myself not to look at the clock. As soon as you think about time in these situations, you're cooked—you can't. There's always a point halfway through a performance when I think it's the last 30 minutes. And you have to accept at any given moment whatever pain you're in—this state needs to be sustainable for the rest of your life. Your body knows how to persevere. You have everything you need, ultimately. That's kind of been my baseline for a while.

You've said that you're not religious, yet your work exudes a kind of divine or spiritual essence.
I'm interested in what people's bodies do in religion. There's humility, washing feet… there's all these different forms we take. There's so much choreography to religious ceremonies. I went to Haiti and witnessed some of the most amazing dance in my life during these voodoo rituals I would attend, and I think it's this thing throughout human history that we always seek out forms with our bodies that evoke and translate the divine. Religious or not, people respond to that physical sense. I'm really interested in what moves people on that level.
If there were no physical or mental limits to the human body, what would you want to do?
I think I'm doing those things so far. I had one weird dream where I walked across the ocean on stilts, and I haven't done that yet. But I'll let you know. You can't ever be in more pain in art than you are in your real life.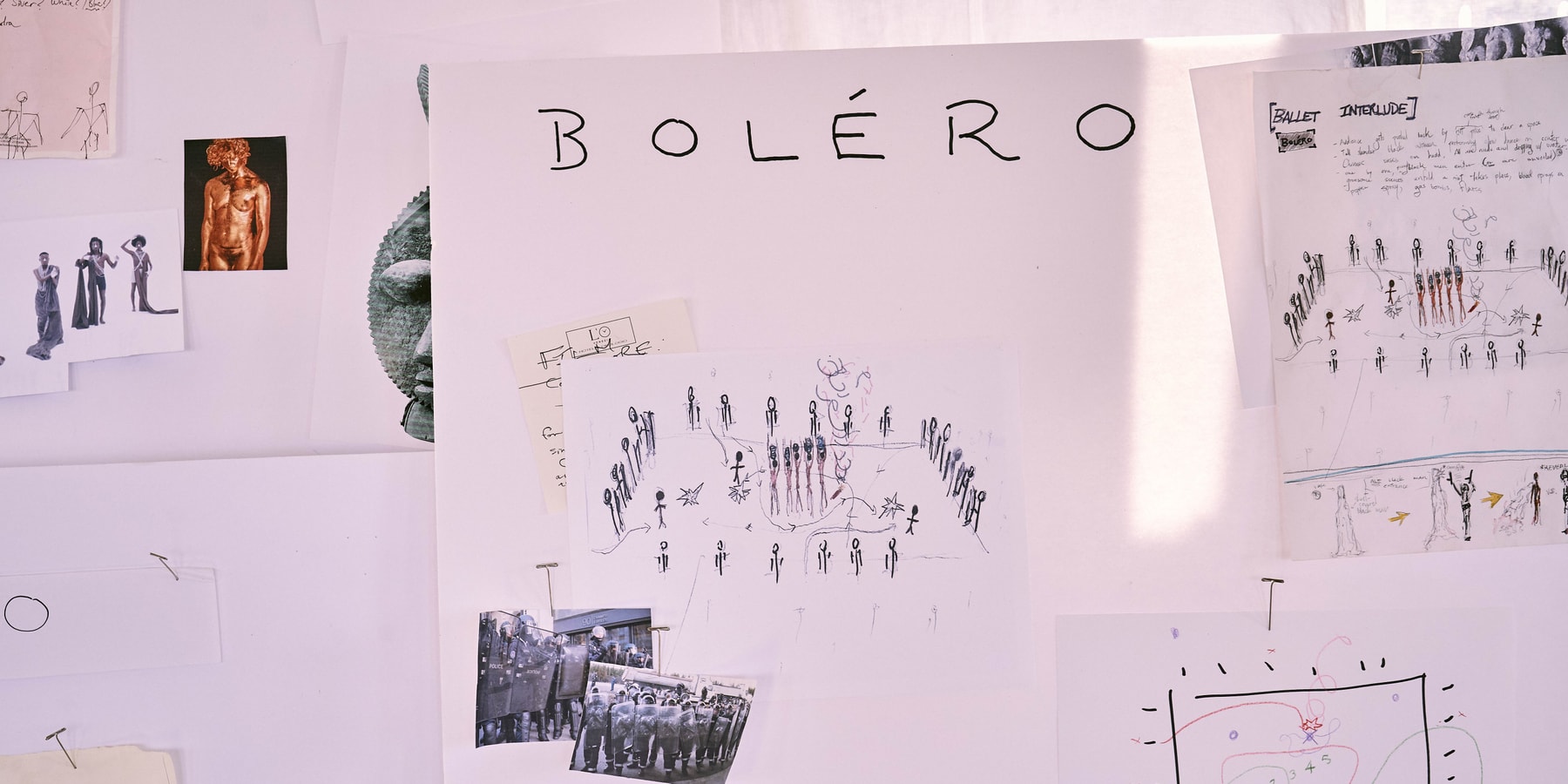 THESE STORIES WERE ORIGINALLY PUBLISHED IN HYPEBEAST MAGAZINE ISSUE 29: THE NEW ISSUE AS "Q&A WITH MILES GREENBERG" AND "MILES GREENBERG, TOP 20 ALBUMS FOR YOUR ART VIEWING PLEASURE." PICK UP A COPY HERE.
---