Custom 42-Foot Limo-Jet "Learmousine" Concept Lands at Mecum Auctions
It started life as a real jet and is now an 18-seater road-legal limo.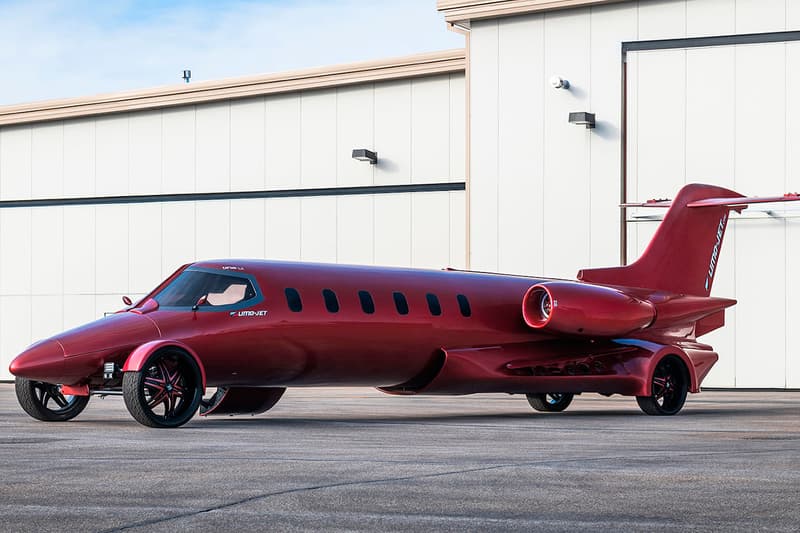 1 of 12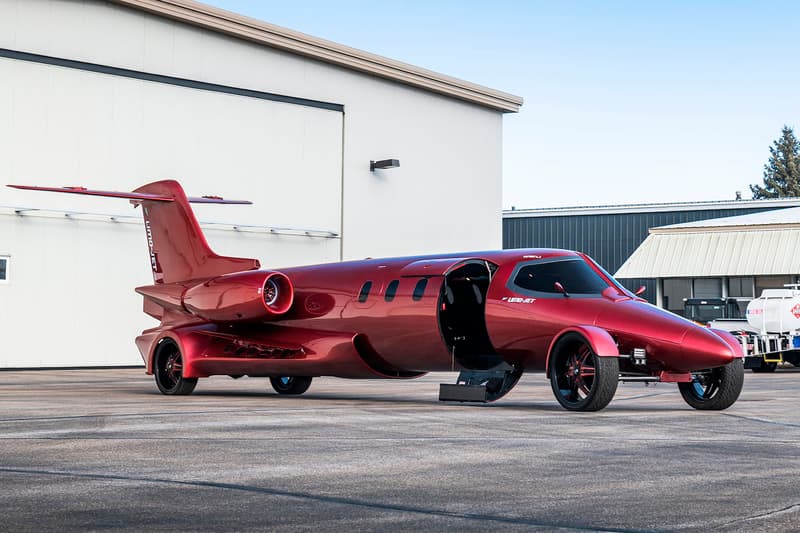 2 of 12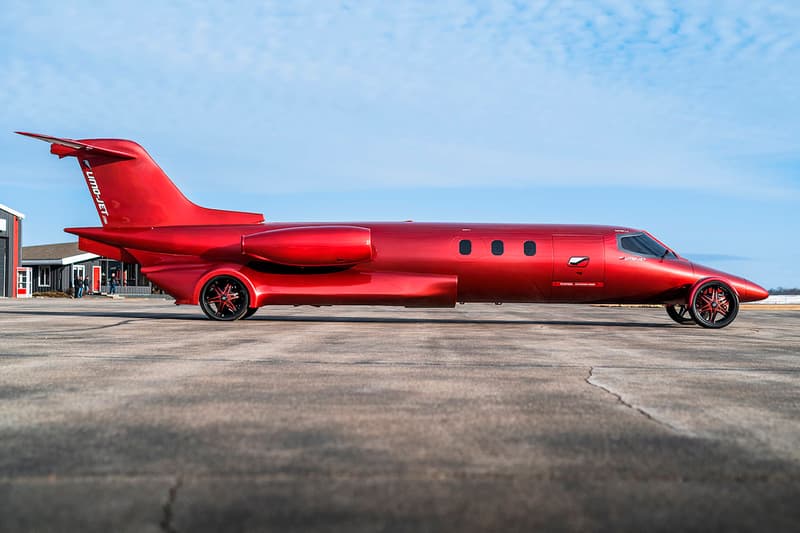 3 of 12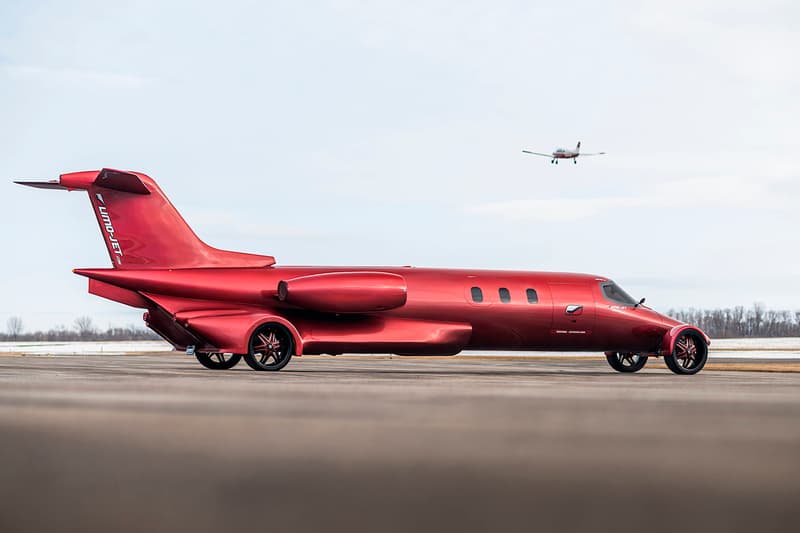 4 of 12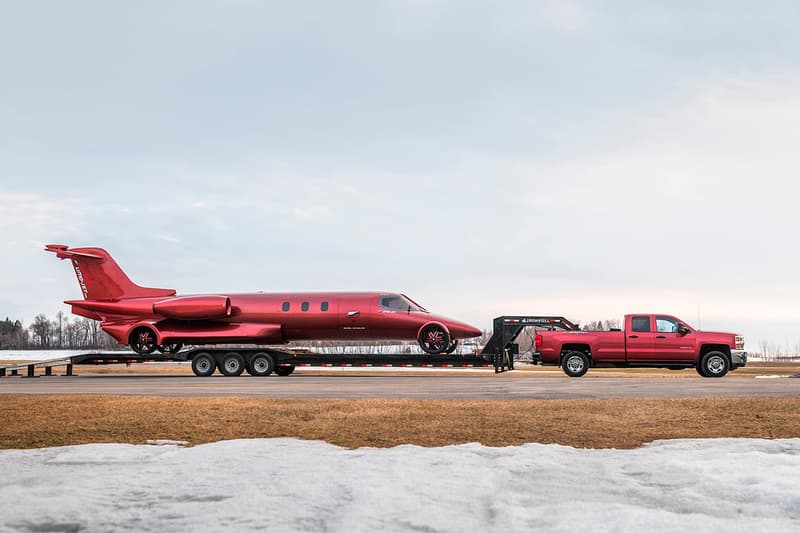 5 of 12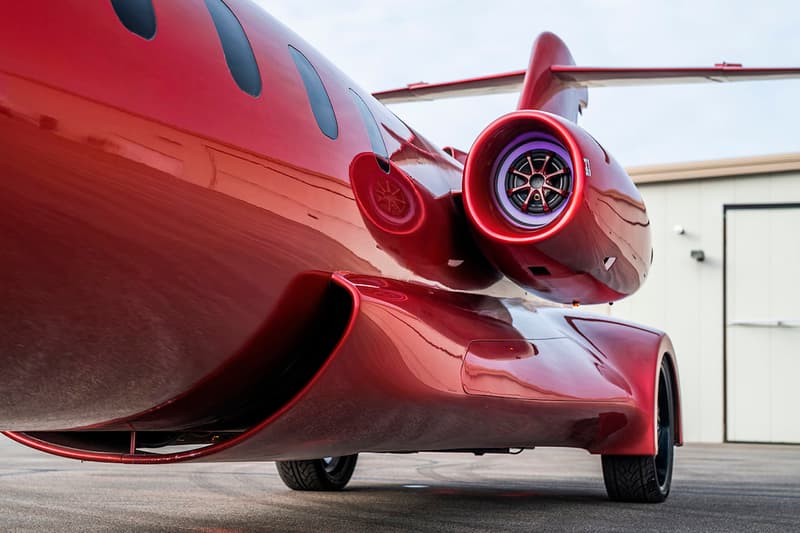 6 of 12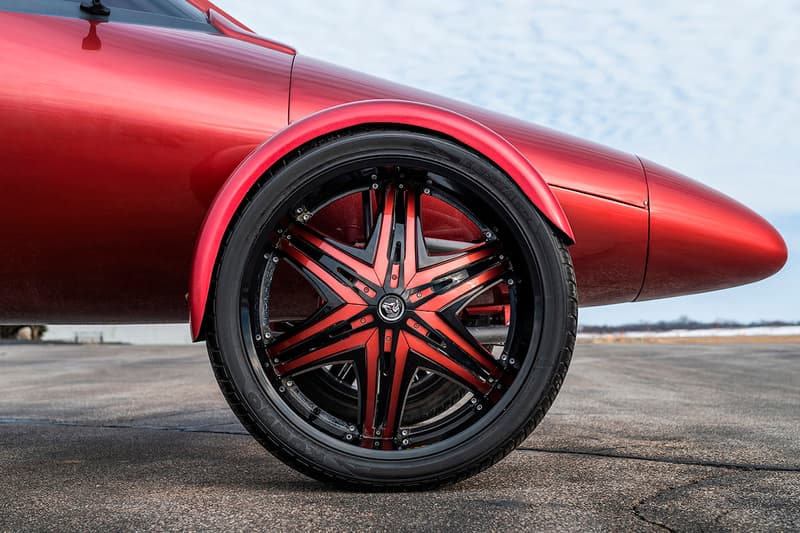 7 of 12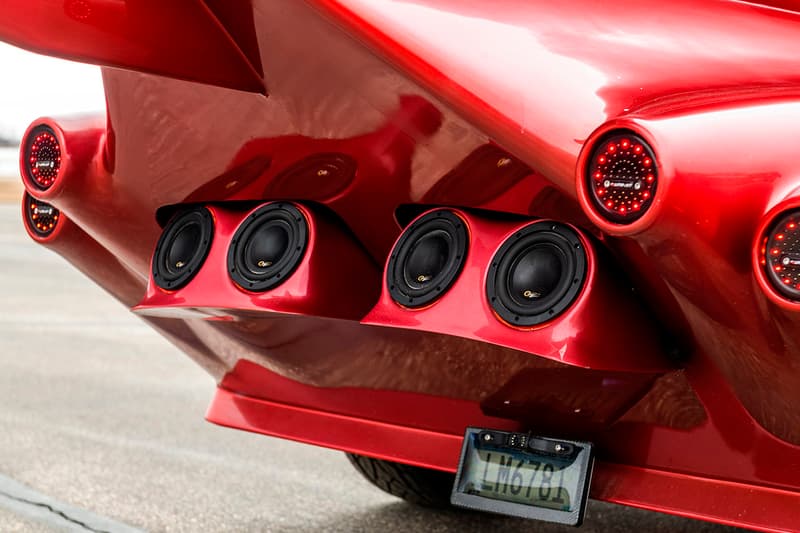 8 of 12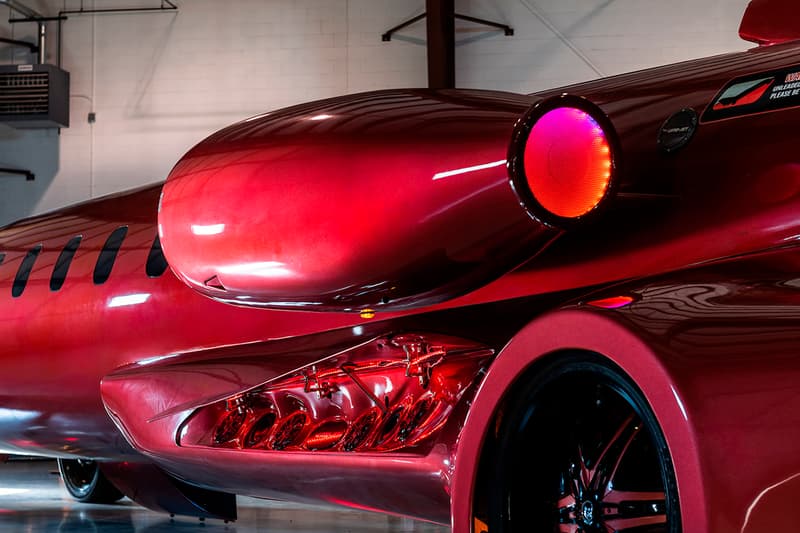 9 of 12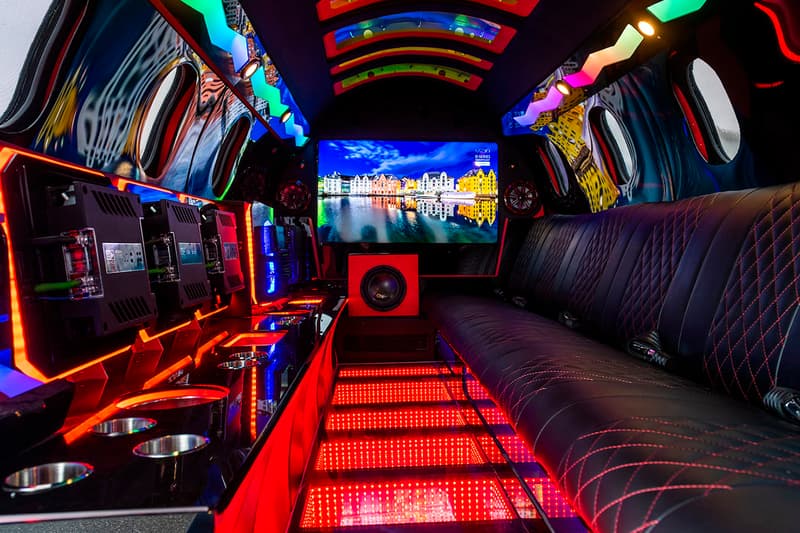 10 of 12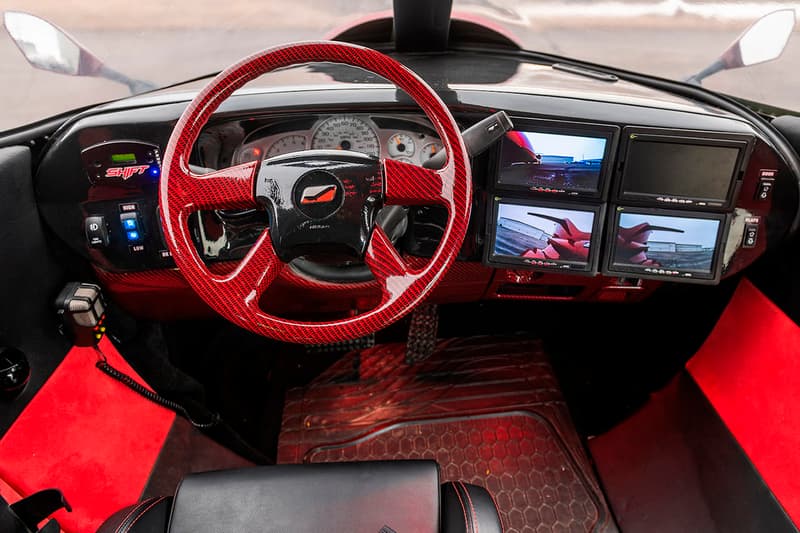 11 of 12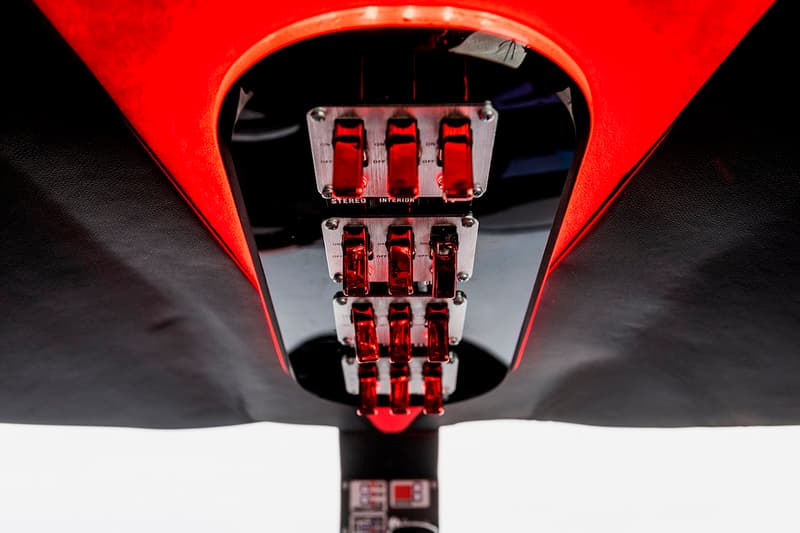 12 of 12
A 42-foot-long limo-jet dubbed the "Learmousine" concept has landed on Mecum Auctions' website. The custom limo was developed by Dan Harris in Oregon and was build-managed by Exotic Coach, taking two years of research and development to produce a machine that functioned.
The limo started life as a real jet, but was treated to over 40,000 hours of work to become the "Candy Red" show car that it is today. A Learjet fuselage was mated to a custom steel skeletal frame to create the body, which houses the patent-pending rear engine bay, drivetrain, suspension and computer systems, as well as the 8.1-liter Chevrolet Vortec V8 truck engine, which pushes out 400 HP.
Features such as the side-mounted jet engines still remain visually but are physically defunct, while custom 28-inch red and black Diablo wheels now find themselves on the four corners of the plane. Inside you'll find a rehauled cockpit that combines traditional car functions with those typical of a jet, as well as a partybus-like limo interior that centers around the Showtime Audio 17,000-watt audio/visual system.
There is a 42-inch plasma TV, an extensive lighting system and seating for up to 18 people that sits atop the infinity finish floor. Although this machine is road-legal, it does come with a Chevrolet 2500 Pickup and an accompanying trailer included in the undisclosed price. Take a closer look at the Limo-Jet 42' Lear Jet "Learmousine" concept in the gallery above, and find out more about the limo on Mecum Auctions' website. It will be up for grabs between June 23 and 28 at the auction house's Indy 2020 showcase.
In other news, a $1 million USD personal submarine has been built.