Gucci and Prada Will Show Their New Collections Virtually
As part of Milan's digital fashion week in July.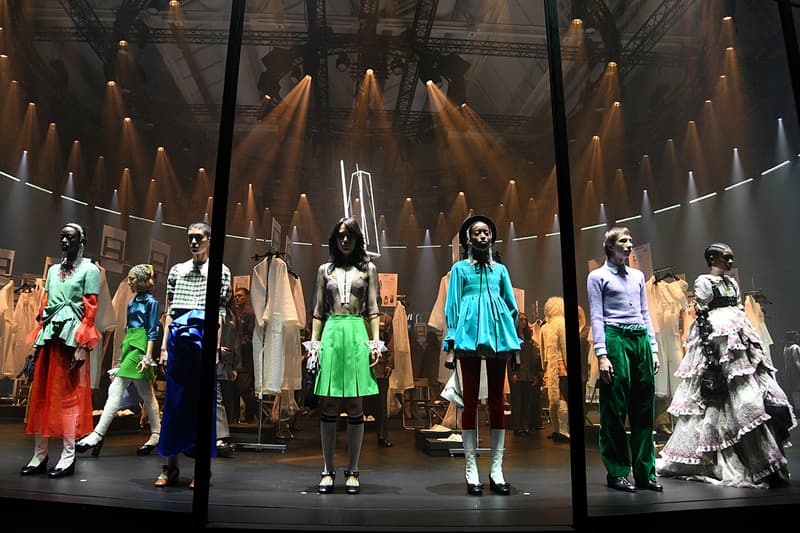 Milan's governing body for fashion, the Camera Nazionale della Moda Italiana, has announced the schedule of designers that will be presenting their latest collections as part of a digital fashion week in July, as a replacement for the traditional fashion shows that have been cancelled due to the COVID-19 pandemic.
The schedule includes some of the most heavyweight Italian labels: Prada, Gucci, Ermenegildo Zegna, Missoni, and Salvatore Ferragamo are among the brands who are confirmed to present. Some brands will present Spring/Summer 2021 collections, while others will focus on Cruise and pre-collections.
However, many of Milan's most revered names are also notably absent. At the time of writing, Marni, Fendi, and Giorgio Armani are absent, while labels including Bottega Veneta typically opt out of the men's Summer shows in favour of presenting in September.
Since lockdowns were enforced as a result of the COVID-19 pandemic, all of the major fashion capitals have been forced to find new ways of allowing designers to present. London Fashion Week was replaced by a digital portal which was met with a lukewarm response from press and buyers, though some designers did find ways to create excitement.
The Paris menswear shows, which should have taken place last week, will be replaced by a virtual event titled Whispers of Paris, due to take place from July 9-13. As of yet, the list of participating designers has not been confirmed.
The Milan shows run from July 14-17, with the Prada show taking place at 14:00pm CEST on July 14 and the Gucci presentation at 14:00pm CEST on July 17. The full schedule can be viewed at the Camera Nazionale della Moda Italiana website.
Y/Project is the most recent brand to share its SS21 collection, alongside its plans to pivot to a more sustainable approach.