KITH Tokyo Sets New Benchmark For Brand's Second Decade In Business
"This is going to be KITH's best store." – Ronnie Fieg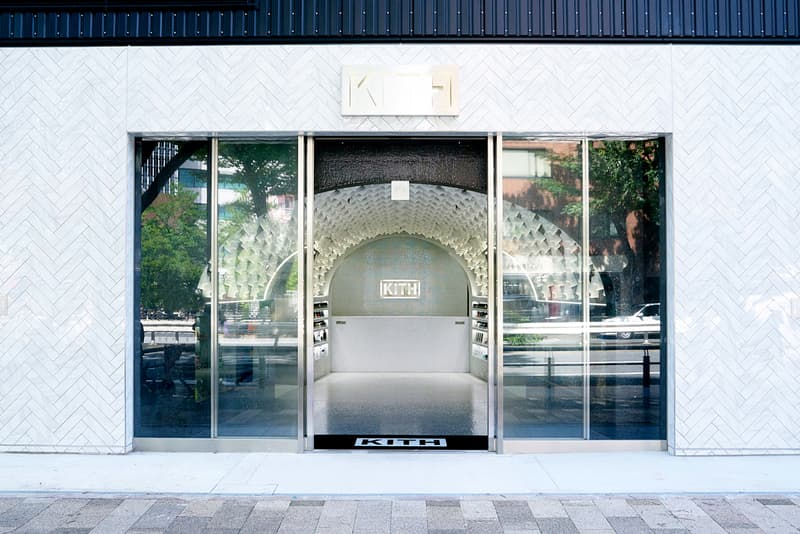 1 of 12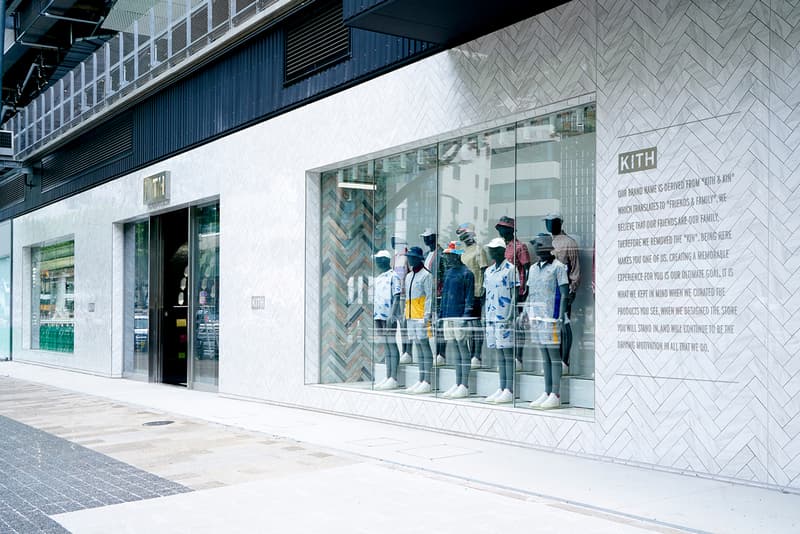 2 of 12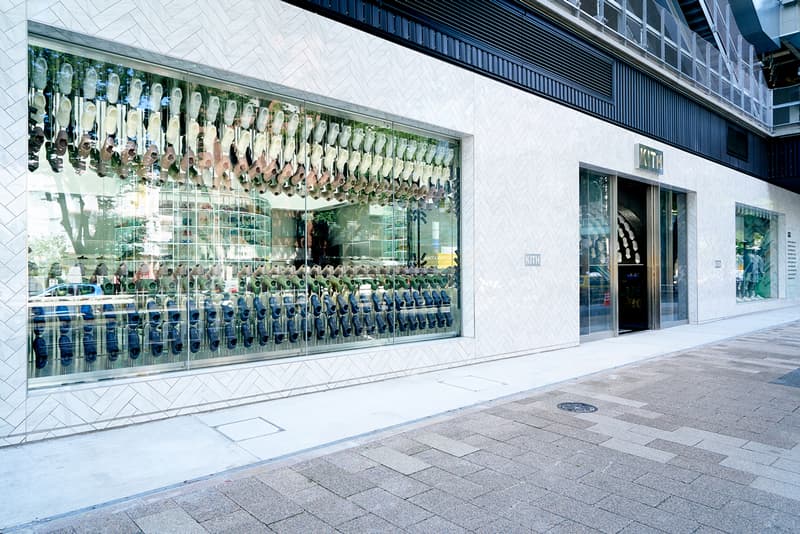 3 of 12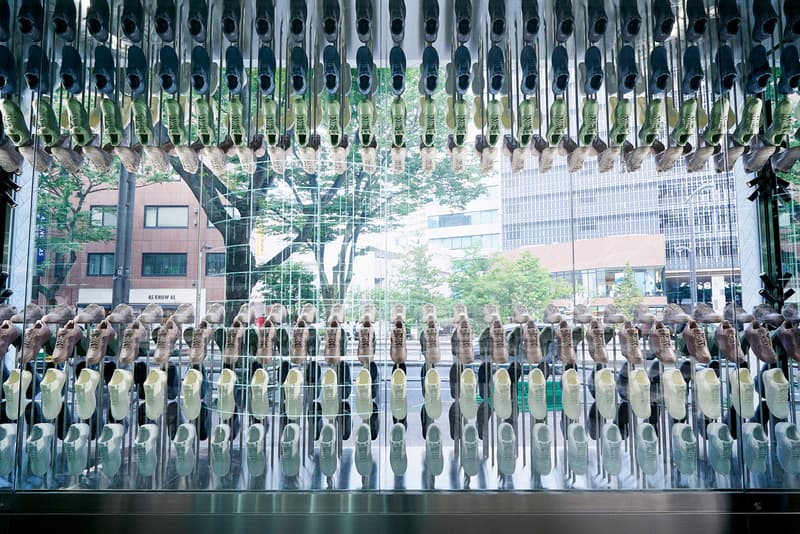 4 of 12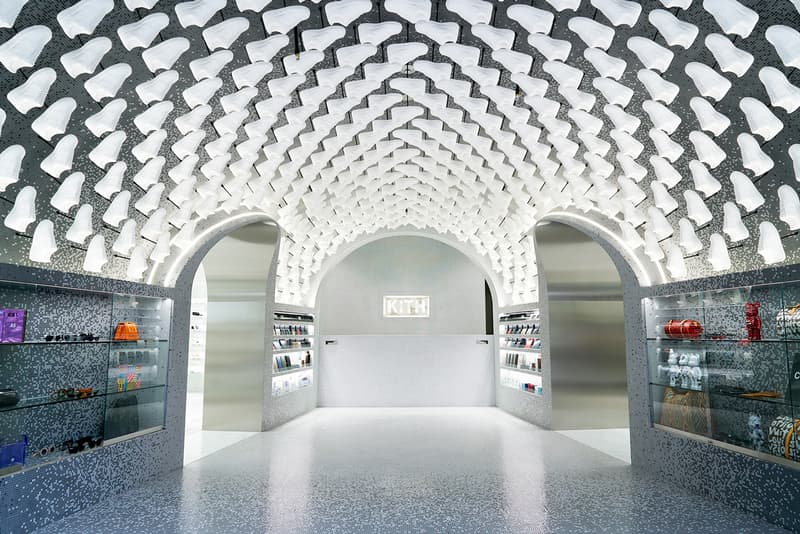 5 of 12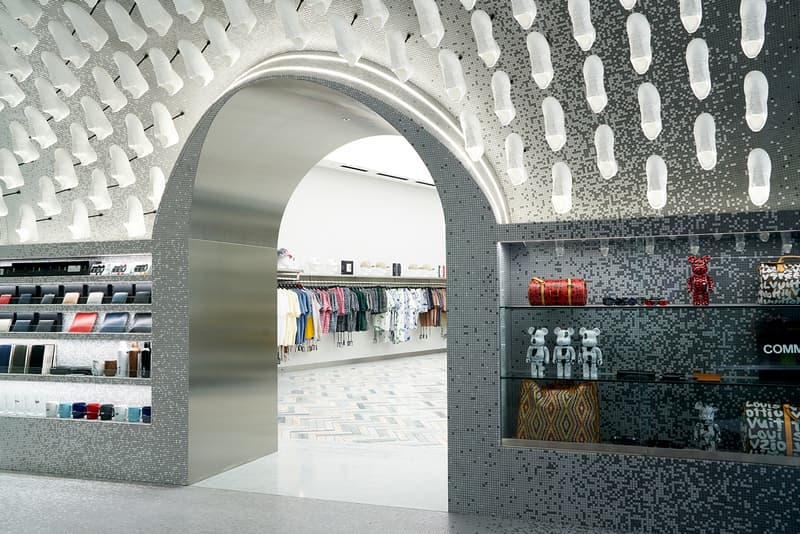 6 of 12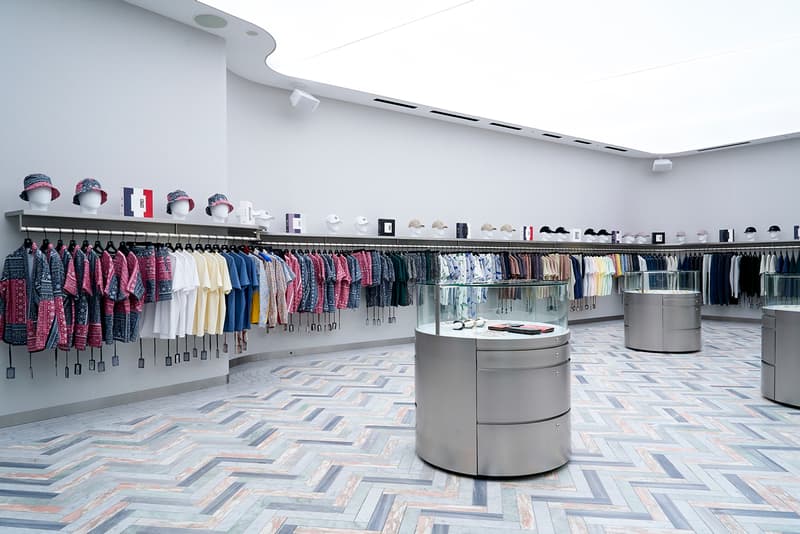 7 of 12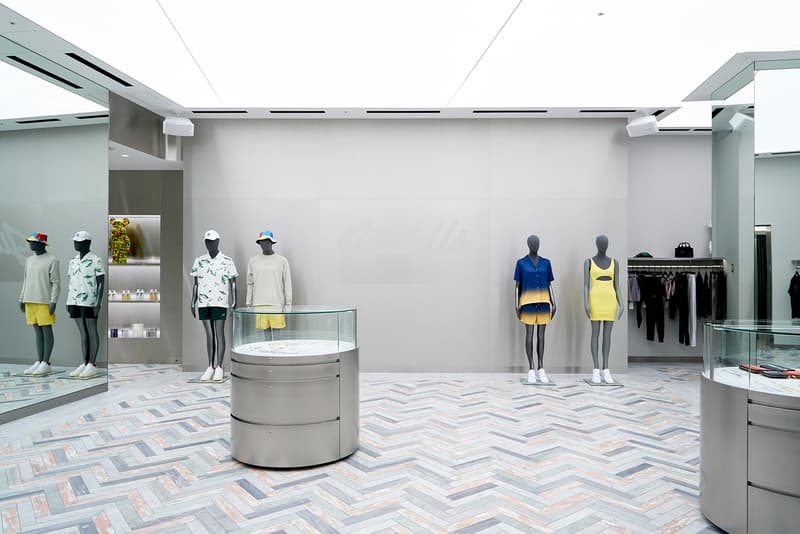 8 of 12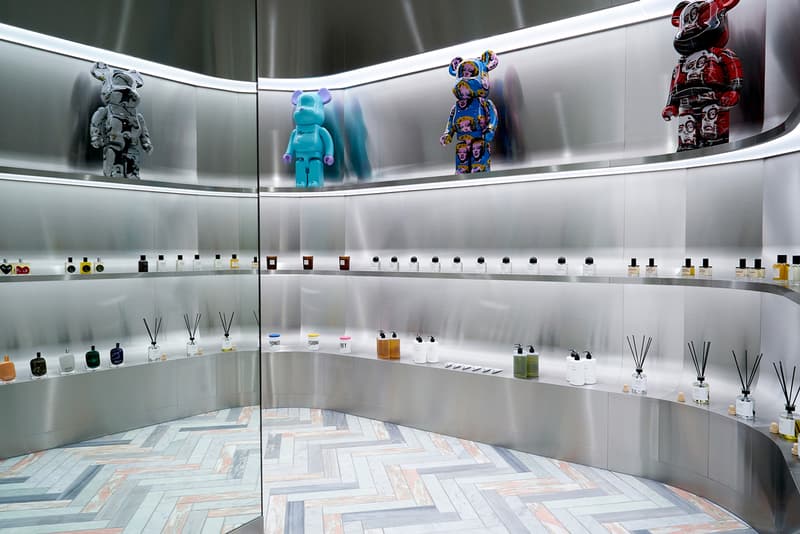 9 of 12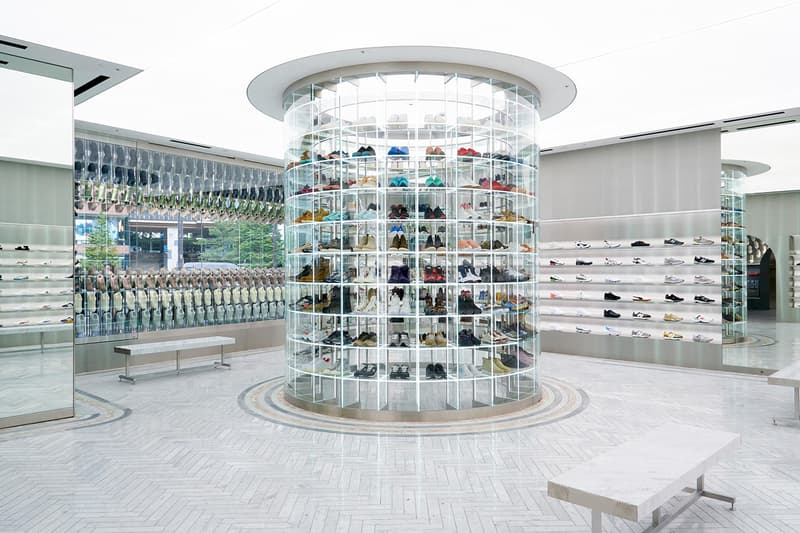 10 of 12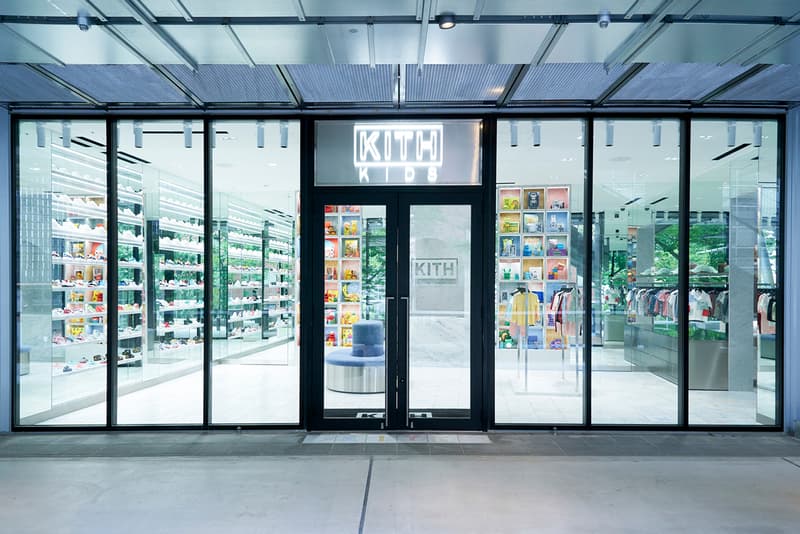 11 of 12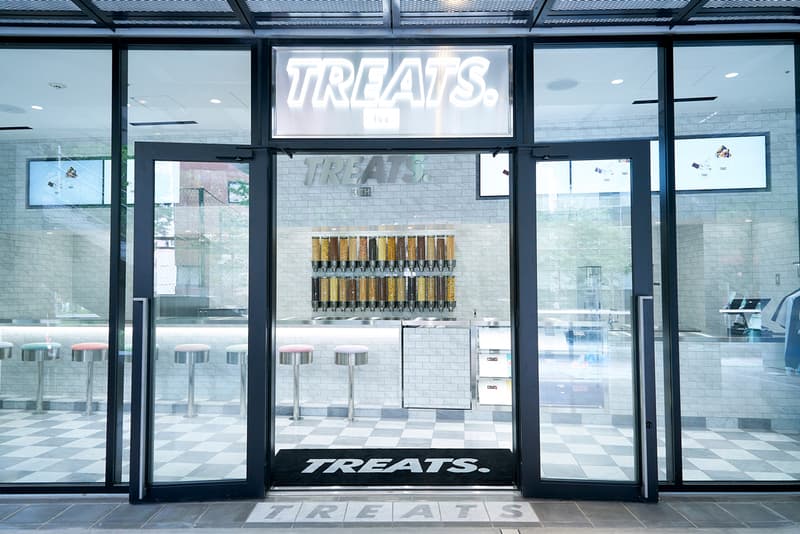 12 of 12
Ask most people where they'll be in 10 years, and usually they'll either have no idea or grand but vague ambitions. KITH founder Ronnie Fieg is not "most people." With his hybrid brand/retail store concept approaching its 10th anniversary, Fieg is exactly where he'd have told you he'd be a decade ago.
KITH's in-house label has collaborated with everyone from Nike and ASICS to Estee Lauder and BAPE, and also has rich retail roots with locations in Manhattan, Brooklyn, Miami and Los Angeles. That's not even mentioning permanent pop-ups at Hirshleifers, Bergdorf Goodman and Selfridges plus a KITH Kids store in Manhattan and a standalone KITH Treats in Tokyo.
The brand's global reach is expanding at a steady-yet-substantial pace, and now it's ready to lay down its most striking, conceptual and potentially impactful roots yet, with a brand-new flagship in Tokyo's legendary Shibuya neighborhood. Anchoring the new Miyashita Park development — a stunning structure with a full-blown garden on the roof that Fieg describes as "the best opportunity I've seen for KITH to start fresh in another continent," — the store is a physical manifestation of KITH's evolution over the past decade.
The opening of the Shibuya flagship marks the beginning of a new chapter for Fieg and KITH. Not only is it his first permanent Asian flagship, it marks a number of other firsts including the initial launch of a KITH and Nike Air Force 1 collaboration.
"KITH Tokyo is a canvas to tell the story of what KITH does. How stores are built in Tokyo, the attention to detail, what that looks like and feels like, it's a bit different"
When opening a store in today's experience-driven world of physical retail, brands must ensure their ethos is prominently displayed. For KITH, this starts with the materials used in the store's construction. "How stores are built in Tokyo, the attention to detail, what that looks like and feels like, it's a bit different" says Fieg.
Designed by longtime Fieg confidant Daniel Arsham's Snarkitecture firm, KITH Tokyo makes heavy use of Carrara marble. This elegant-yet-robust material has been a part of the KITH design language since the Brooklyn store's 2015 revamp. "Carrara really started from a durability perspective, but makes [a retail space] seem light. When you add dark floors to a place, you tighten it up and make it seem smaller than it is," Fieg told HYPEBEAST in an exclusive interview. This bolstered-yet-breezy build is paired with stainless steel and glass, materials that are surely familiar to any stalwart KITH shopper.
However, as the store empire expands so does the design language. In past stores, Arsham and Snarketecture have brought everything from terrazzo to brass into play, and for Tokyo the main additions are bold and twofold: colored Carrara marble and a new style of monogrammed fabric wallpaper.
Fieg referred to his stores as "a 'canvas' to work on, to tell the story of what [KITH does]." Of course, every canvas needs a centerpiece, which takes the form of a spectacularly grand atrium in KITH Tokyo. The store's expansive 100-foot facade gives way to a white and grey marble floor and a domed ceiling, which itself holds what might be the store's signature detail: Air Force 1s, cast in multi-color plaster. Although KITH has presented plaster-coated shoes in other stores, this is the first time the Air Force 1 has been used — prior casts were centered around models like Air Jordan 1 and Air Jordan 2.
Much like the aforementioned Carrara marble, it's also the first time the casts have been set in multi-color. In a unique twist, these casts use a "signature KITH palette," the start of an initiative that will roll out in detail over the course of KITH's 10th anniversary. Elsewhere, a miniature "footwear museum" is placed in the center of the footwear room. This rotating display of classic sneakers will debut with a retrospective of KITH's best collaborations and may even include samples or unreleased pairs, allowing customers to experience the brand's history as they shop.
"Seeing Japanese style in New York — how the Japanese were dressing, what they were collecting — and being in touch online with people in Japan to help me get some of that exclusive Japan product, that became an obsession of mine."
Apart from this grand entrance and monument to memorable footwear styles, there are two floors of product to be had, encompassing 8,000 square feet in total. The first floor is men's and women's apparel and footwear, as well as accessories. In a first for KITH, all apparel will be mono brand — that is to say that offerings will be limited exclusively to in-line KITH product and collaborations. Footwear, however, will remain multi-brand. Moving up a level, shoppers will find kids footwear and apparel, which continues the mono apparel/multi footwear protocol, and a KITH Treats. Following in the footsteps of the stand-alone KITH Treats Tokyo, this outpost will serve ice cream flavors unique to the Japanese market. Fieg would not expound on these offerings in full, but did indicate that select green tea items would be on the menu. Finally, customers will be able to ascend to Miyashita Park's rooftop garden via a staircase on the second floor.
People are just as important to the environment of a store as place and product. Customers need a face, a name, a presence to associate with the business. KITH Tokyo will be run by Junya "Jun" Mantano, a longtime Tokyo streetwear player, associate of Caminando and friend of Fieg. Officially titled KITH Tokyo's Brand Director, Mantano previously aided in the opening of KITH Treats Tokyo.
"The Air Force 1 "Tokyo" is a grail to me automatically. Growing up in New York and releasing an Air Force is a huge step."
Forces may float above the floor in the entryway, but they also stand firm on the ground: to commemorate the store's opening, KITH has teamed with Nike for a Tokyo-exclusive Air Force 1. Although KITH and the Swoosh did create a nautical-inspired Force in 2019, it was a friends and family only pair, making this drop the first KITH AF1 to be available to the public. "The Air Force 1 'Tokyo' is a grail to me automatically. Growing up in New York and releasing an Air Force is a huge step," said Fieg, audibly enthused.
The Air Force 1 was an easy choice as a Tokyo launch item for Fieg. "We chose the Air Force 1 because when I started collecting Air Forces, it was in the early 2000s with all the CO.JPs: the atmos, the Taiwans, the Hong Kongs and the Cocoa Snakes. I believe that those marked an incredible time in Nike's history of collectables," he said. The inaugural release ties everything together neatly as well: "It all coincides, the casts, the in-store release method, even the shoe's design."
This admiration of JP-exclusive Forces is deeper than a surface-level love of the timeless silhouette. Adoration of the Air Force 1 has long been a common thread between New York and Tokyo, two vastly different but equally important bastions of streetwear and sneakers. Fieg nodded to this global obsession with the Force directly in our interview, quipping "Seeing Japanese style in New York — how the Japanese were dressing, what they were collecting — and being in touch online with people in Japan to help me get some of that exclusive Japan product, that became an obsession of mine. This release is through that lens, the thrill of the hunt and the niche nature, and knowing what Japanese consumers expect most [from product] and trying to deliver it."
Of course, getting this exclusive product in the hands of Japan's notoriously selective customers is a unique challenge in the age of COVID-19. However, Fieg assured HYPEBEAST that stringent safety and security protocols have been set for the safety of KITH's clientele. This is made possible by a drawing system, which gives each customer a specific day/time slot to come browse the store. This setup will also be used for the Air Force 1's release. "From a personal standpoint, every time I go to Tokyo I learn patience. How they line up for product there is so organized and polite," said Fieg. "We'll do the best we can to keep everyone's safety and health in mind during these times."
Although the coronavirus may have also dashed the hopes of city and retailer alike for a grand opening and special activations centered around the now-postponed Tokyo Olympic Games, Fieg is confident in the store his team has built. "We still built the same exact store we wanted to build, and we still have the same product that we wanted to launch. In that sense, I think the Japanese consumer will still be able to get a piece of what we do, because the main goal is still to provide that experience to them."
KITH Tokyo will open on Saturday, July 4 at 11 A.M JST, and is located in the first and second floor of Miyashita Park North. The KITH x Nike Air Force 1 "Tokyo" will release the same day. For more info on the release procedure, be sure to visit KithTokyo.com
KITH Tokyo
Miyashita Park North 1st Floor & 2nd Floor
Store No. 10800
6-20-10 Jingumae Shibuya-ku, Tokyo 150-0001 Japan