KITH Brooklyn Revamped by Snarkitecture
KITH Brooklyn relaunches with a new cereal bar, an exclusive Nike collection and custom installations. Not bad.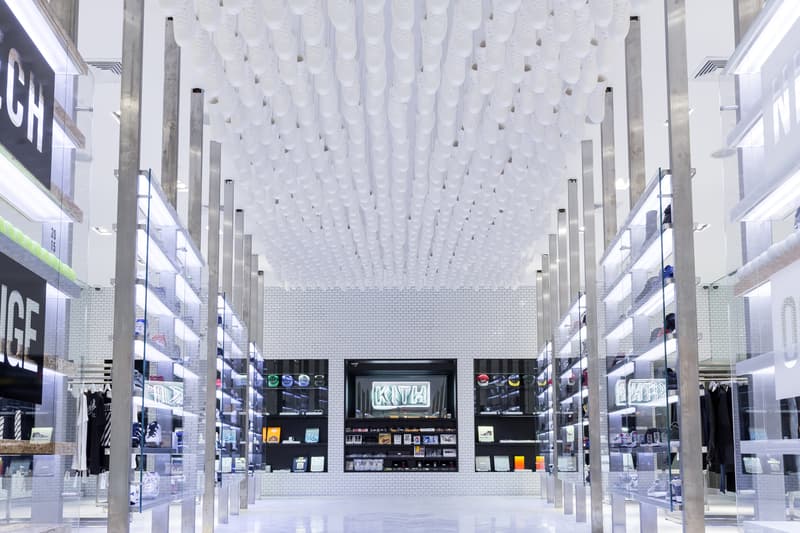 1 of 14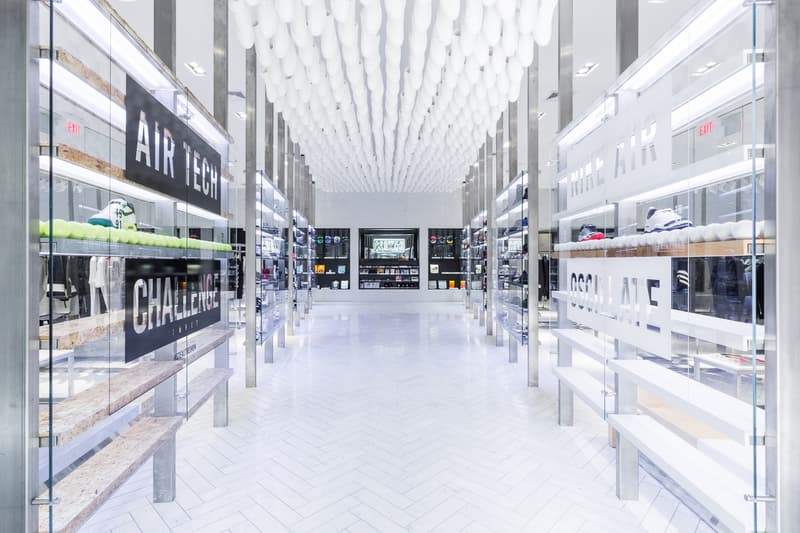 2 of 14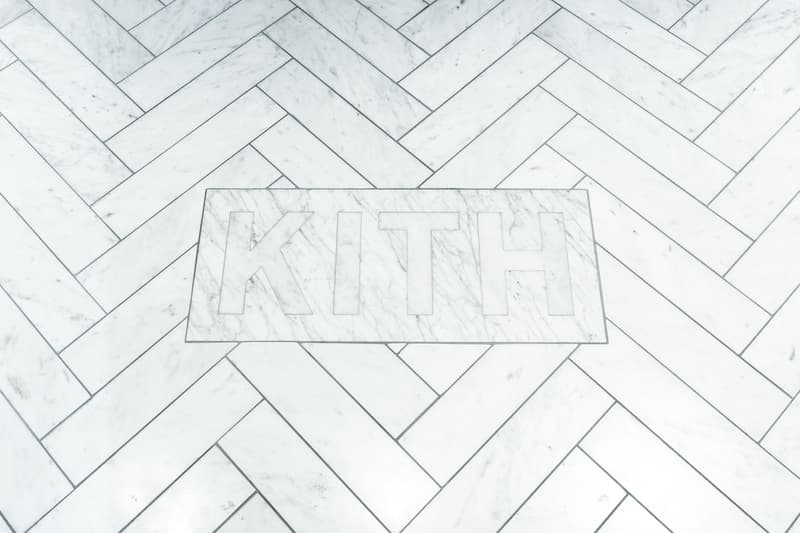 3 of 14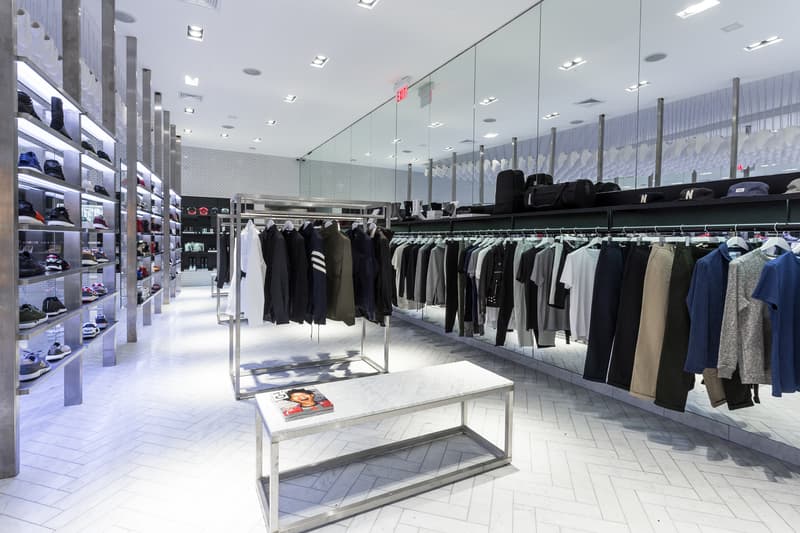 4 of 14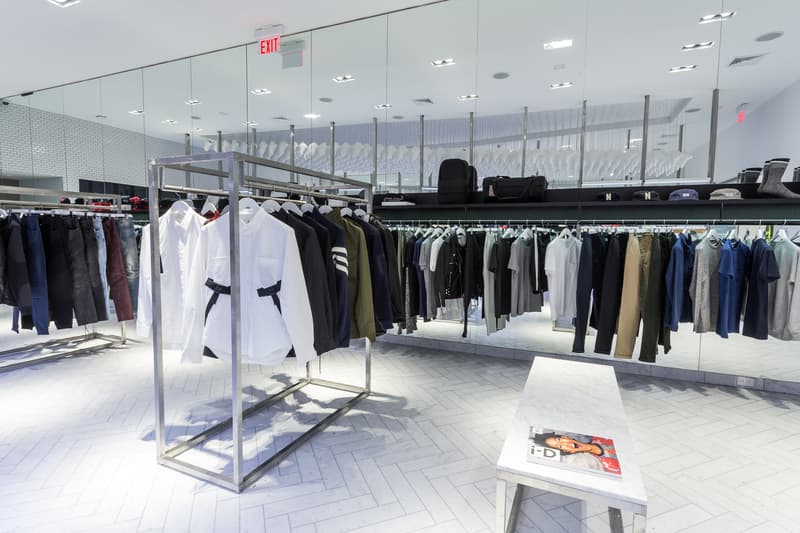 5 of 14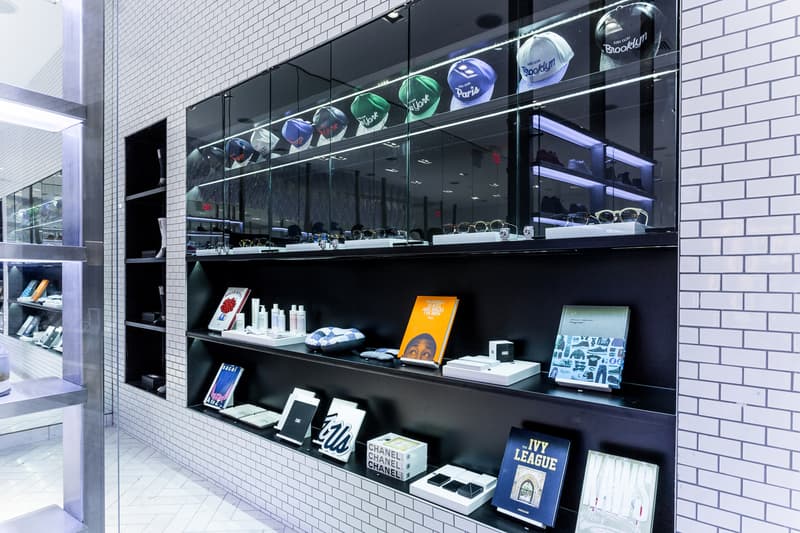 6 of 14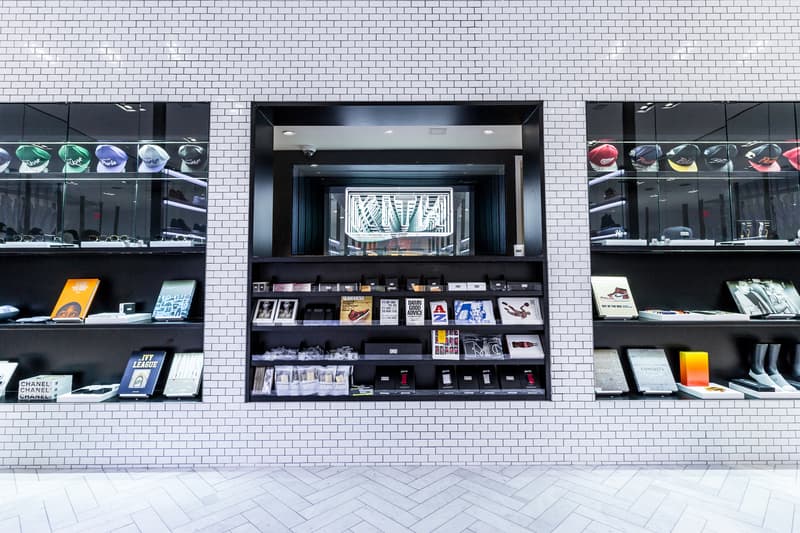 7 of 14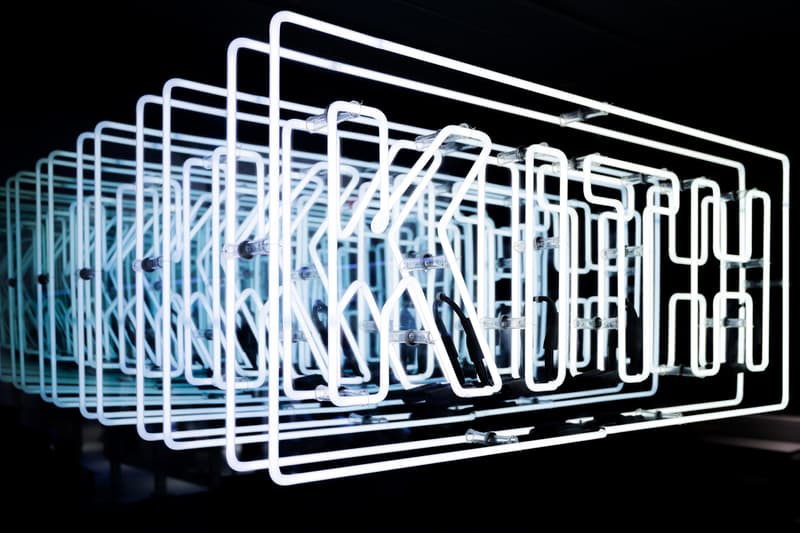 8 of 14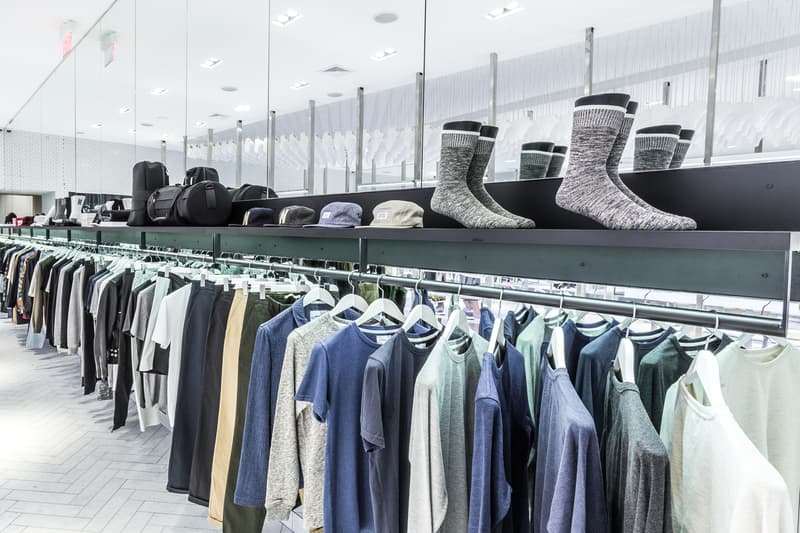 9 of 14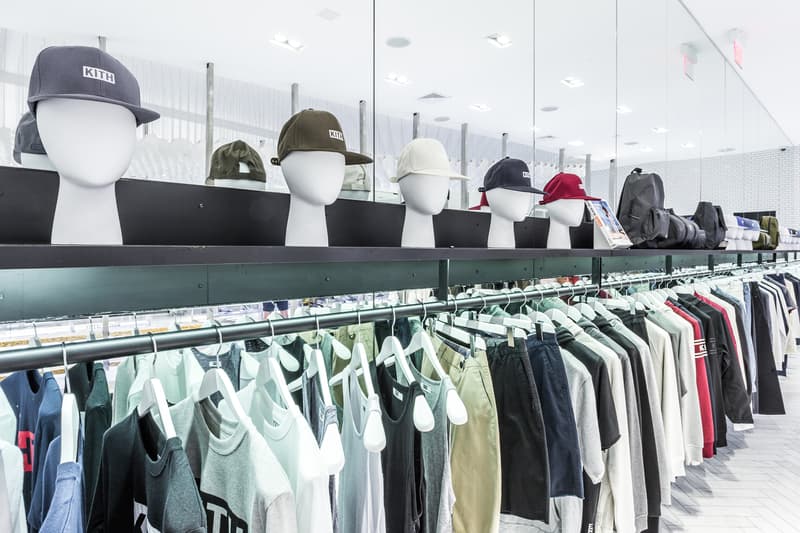 10 of 14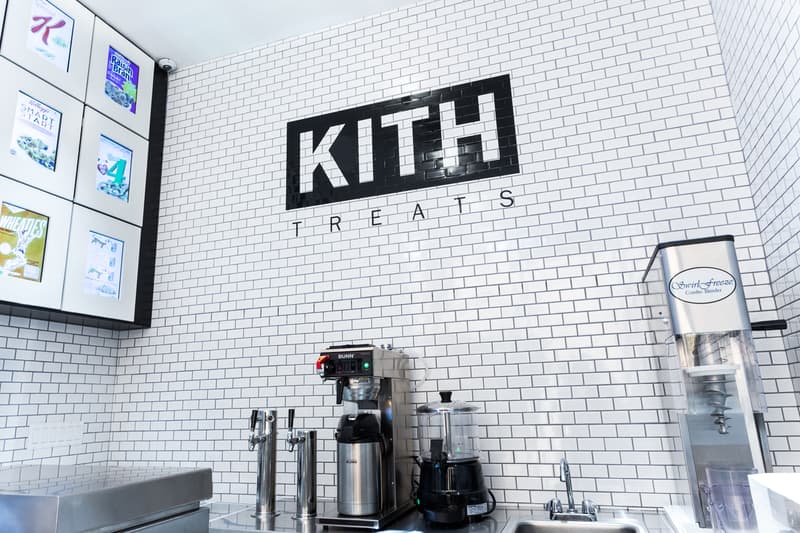 11 of 14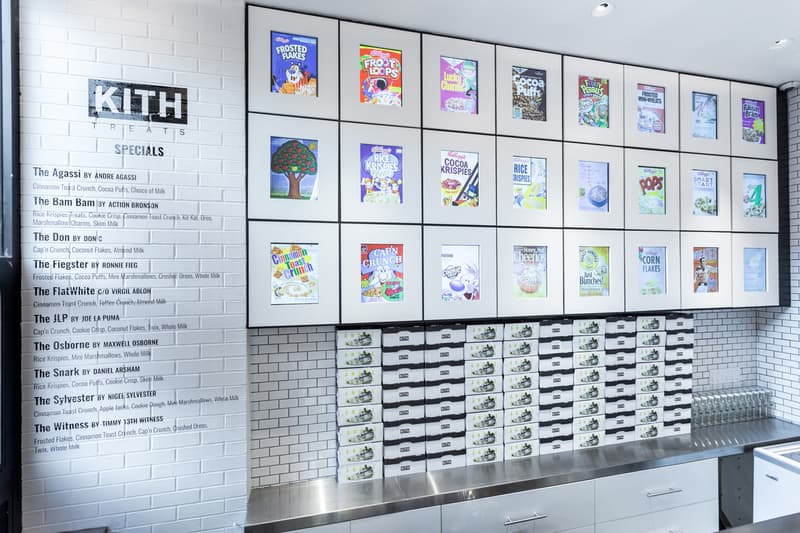 12 of 14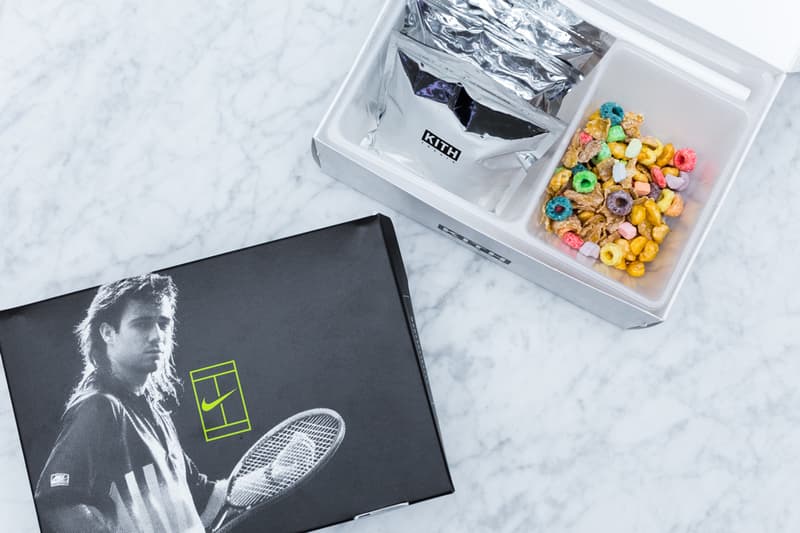 13 of 14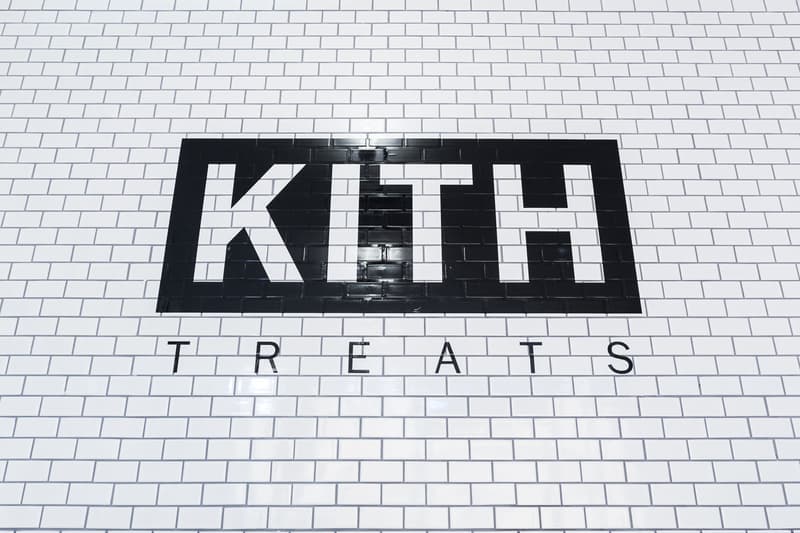 14 of 14
More and more in New York, Brooklyn's reputation as a cultural epicenter grows. Here, KITH adds its contribution to the Flatbush Avenue fold by revamping its Brooklyn side space just about one year after expanding the Bleecker Street locale. KITH Brooklyn might look a bit handsomer than its city counterpart, thanks to Snarkitecture and Ronnie Fieg's elongated working relationship. The store itself now measures in at 3,000 sq. feet, executed with a material combination of custom Carrera white herringbone marble, stainless steel, glass and mirrors to create an opulent atmosphere. The store is stocked to the brim with goods from KITH favorite brands from Fear of God to Y-3, and features custom installations such as 750 cast-Air Jordan II sneakers suspended from the ceiling, an infinity mirror behind the cash wrap, and the KITH Archive, which is a survey of Ronnie Fieg's greatest collaborations over the years.
All of this is punctuated by a new food venture: KITH Treats. The cereal bar features custom combinations of 24 different childhood favorites, which can be paired with an extensive list of milks and toppings. Customers will have the option to receive larger servings in collectible shoebox bowls, which can be redeemed for a unique prize with four purchases. In all a proper extension of not only Brooklyn, but the KITH legacy as a whole, visitors can head on to the brand new KITH Brooklyn beginning August 25. Stay tuned also for Fieg's next retail milestone — a KITH store dedicated to women that is scheduled to open this December on Bleecker Street in SoHo.
KITH Brooklyn
233 Flatbush Ave.
Brooklyn, NY 11217