Medicom Toy Channels '90s-Era "The Joker" for New BE@RBRICK
From the popular and critically-acclaimed 'Batman: The Animated Series.'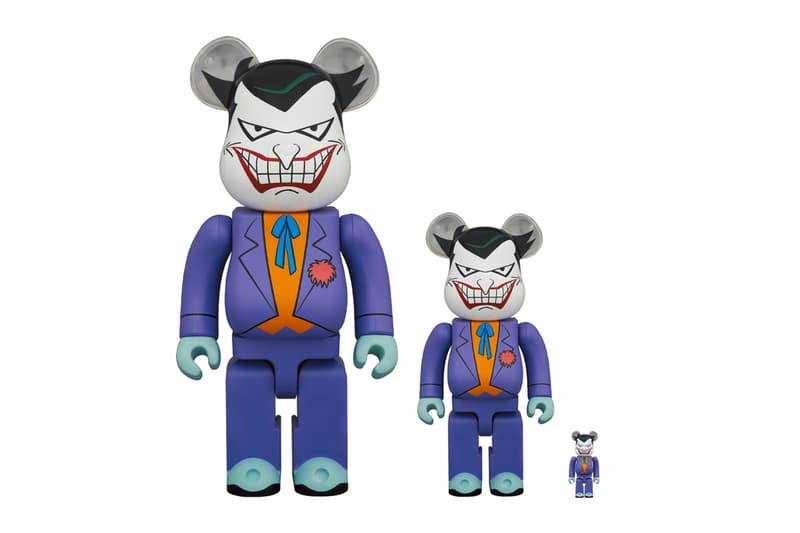 Medicom Toy has channeled one of DC's most notorious supervillains for its latest BE@RBRICK figure: The Joker from Batman: The Animated Series.
Detailed with neutral-toned ears, dark green hair, sharp eyes, a pointy nose and a wide red-lipsticked smile, the figure's profile mirrors the villain's expressions from the show. Below the head is a light blue tie, an orange vest and a bright purple suit, complemented by a small flower near the upper left side of the body. As a final touch, the BE@RBRICK sees blue hands and feet, rounded off by thin black loafers.
Batman: The Animated Series is heralded as one of the best cartoon renditions of the caped crusader's stories. It was complex and dark for an animated show but it also tacked the detective-style themes the original comics were known for.
Medicom Toy's "The Joker" BE@RBRICK is currently available on CJ Mart's website for $123 USD.
In case you missed it, here's a look at artful renditions of Medicom Toy's BE@RBRICKs by KRINK and Pushead.
Medicom Toy BE@RBRICK "The Joker" 100% & 400%