Rei Kawakubo Reveals That Lacoste Inspired COMME des GARÇONS Play's Logo in New Interview
"I want[ed] to make my own crocodile."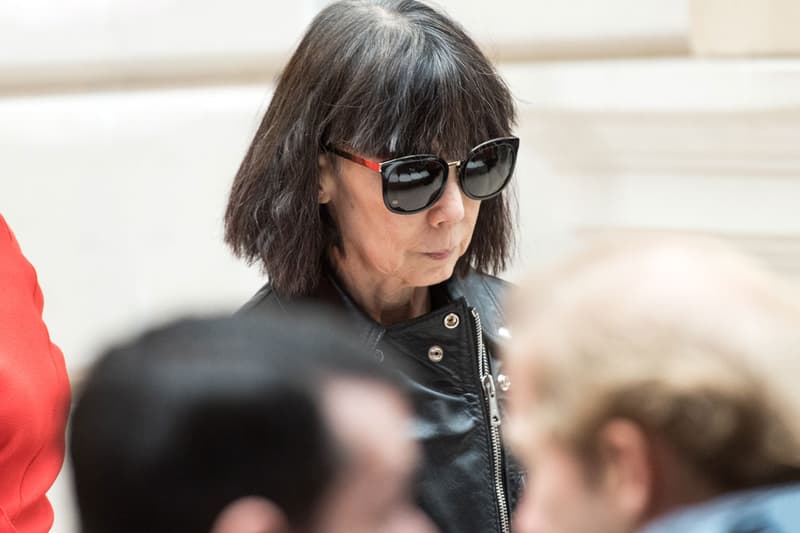 While in New York to accept 2019's Isamu Noguchi Award, Rei Kawakubo granted WWD a rare interview. In a (comparatively) chipper mood, the reclusive COMME des GARÇONS mastermind outlined her work ethic, approach to business and thoughts on her own label's flaws.
"I came to the point that I could make a business, a successful business using clothes as a material," Kawakubo states in her signature matter-of-fact tone. "As the business got more successful, I realized that by sticking to my values of making the clothes that didn't exist before, [I would succeed] in having a business [and that] has continued ever since then." This is how the designer explains her approach to leading the 50-year-old COMME des GARÇONS empire, continuing her trend of upholding the title of 'businesswoman' instead of 'designer.' "I'm not counting the years," she affirms.
Kawakubo's workmanlike attitude underscores her approach to clothing design, a task that she has complained about in the past. "The work consists of a daily grind, a daily piling up of everything," Kawakubo proclaims. "Every day is a new day to do the same thing, so I never really have the time, I never really look back in the past and count, I guess. When I'm told that it's 50 years, I can look back and see how many years it's been, but it's not something I take into account because for me it's the process of daily searching,"
Later, Kawakubo opens up about the COMME des GARÇONS family's more commercial label's ("Homme and Tricot. And then there was Comme des Garçons Shirt …") before touching on COMME des GARÇONS Play: "the theme of [Play] is something that wasn't 'designed.' I had to find an image that could symbolize the character of the brand, like the crocodile with Lacoste. I said, "I want to make my own crocodile." According to Kawakubo, the heart was adopted as Play's logo by chance; when illustrator Filip Pagowski mailed her work for a mainline collection, he added the doodle almost as an afterthought. "It was a signature. It was an accident," she insists. "We didn't ask for it. And I just noticed and said, "Oh this is sweet, and this maybe is the thing."
Read the entire interview on WWD's site
Recently, COMME des GARÇONS joined with Baccarat for a special edition piece of glassware.