Guy Fieri Receives His Very Own Hollywood Walk of Fame Star
Flavortown hits Hollywood.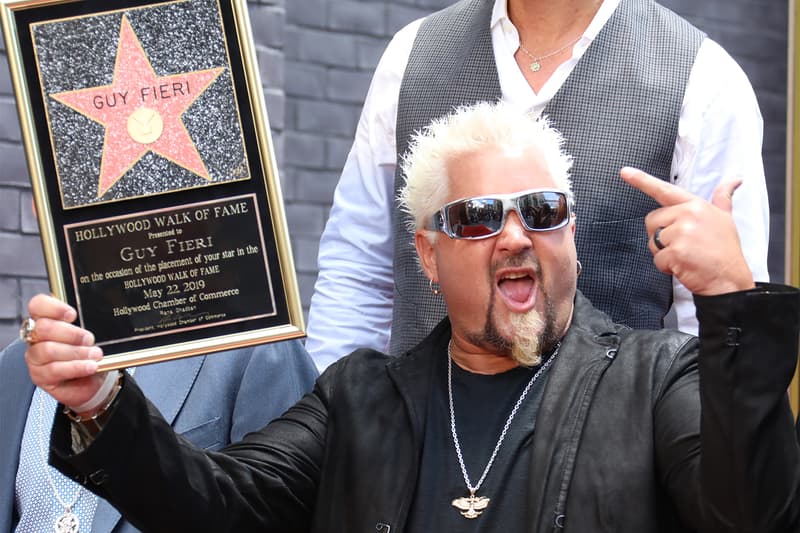 Guy Fieri has officially received his very own "Star" on the Hollywood Walk of Fame. Known for his passion for cooking, both high and low, Fieri won fans over with his down-to-earth approach towards food. Helping countless foodies across the globe discover new destinations for traveling and eating, Guy has so far racked up 13 network shows and has experienced a number of Emmy nominations — many will recognize him from his flame shirts and spiky blonde hair.
After a brief introductory speech from his son Hunter Fieri, Matthew McConaughey took to the podium to express his gratitude towards Guy Fieri and how the two came to become friends. He went on to thank Fieri for "not being a food snob" and that he deserved an applaud for just that. For McConaughey, Fieri's success can be attributed to his unwavering authenticity, commenting:
Guy came into this business when food and being on TV wasn't a business at all. He was going in at a time when food was going from a meal on our plate to entertainment and must-watch TV. Yet as he moved up in the ranks, he did just that. He always remained exactly who he was. He didn't have to play the part — he was the character.
Catch the full Hollywood Walk of Fame Star induction ceremony in the video below. For more food-related news, Netflix's The Chef Show is Jon Favreau & Roy Choi's latest food-based endeavor.