Rei Kawakubo Wins 2019's Isamu Noguchi Award
Acknowledging Kawakubo's mastery of experimental design.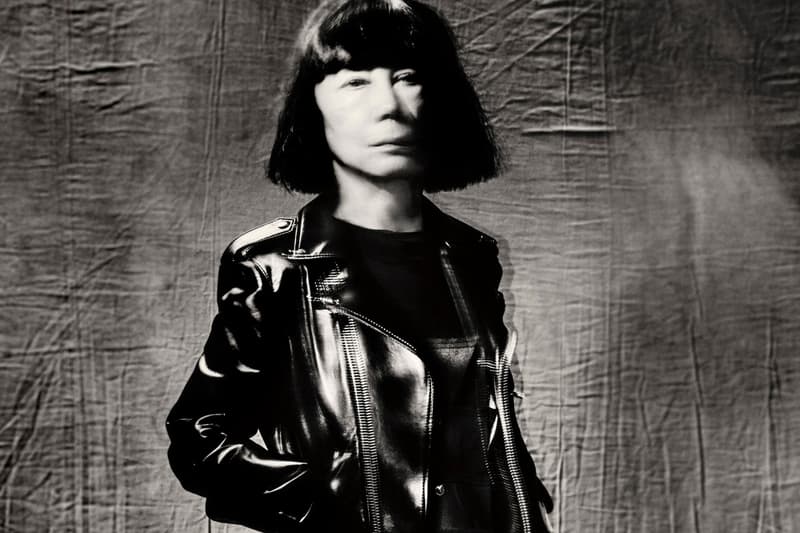 Renowned designer Rei Kawakubo has been selected to receive 2019's Isamu Noguchi award, as selected by New York's Noguchi Museum, another deserving accolade for Kawakubo's extensive mantle. According to the museum, the prize represents the "spirit of innovation, global consciousness, and commitment to East/West cultural exchange" maintained by Noguchi, one of the world's most-beloved Japanese artists and architects.
Each year, the Noguchi Museum chooses a recipient or two who best represent Noguchi's values, generally a designer or architect — past winners have included famed architect Tadao Ando and furniture designer Jasper Morrison. Kawakubo's COMME des GARÇONS empire includes the Dover Street Market outposts, which include furniture designed by Kawakubo herself, which is all part of the award's acknowledgements. As part of its reasoning for selecting Kawakubo, the museum notes that the 76 year-old designer has "consistently defied notions not only of beauty, but also of what fashion can be, at once confounding our expectations for clothing and -— like Noguchi -— challenging the idea that design and art are inherently different endeavors."
"I am not an artist, an architect or even a product designer," said Kawakubo. I have always only been looking to make something new, which didn't exist before, and make a business out of that. Looking to make new things, without compromise, is not that acceptable. I have to constantly fight against conservative opinion and authority. I remember Noguchi presented something for the Osaka World Fair in 1970, which was refused because it was 'too new'. I know that feeling…not much has changed. I continue to fight, more and more."
The Noguchi Museum will hold its annual benefit on May 2, when Kawakubo will be awarded the prize. Don't expect Kawakubo to make one of her rare appearances, however, most likely a CdG representative or Kawakubo's husband, Adrian Joffe, will accept on her behalf.
The Noguchi Museum
9-01 33rd Road
Long Island City, NY