Jun Cha to Release Time-Limited Edition 'Warrior' Print
Portraying the bastard son of Zeus, Perseus.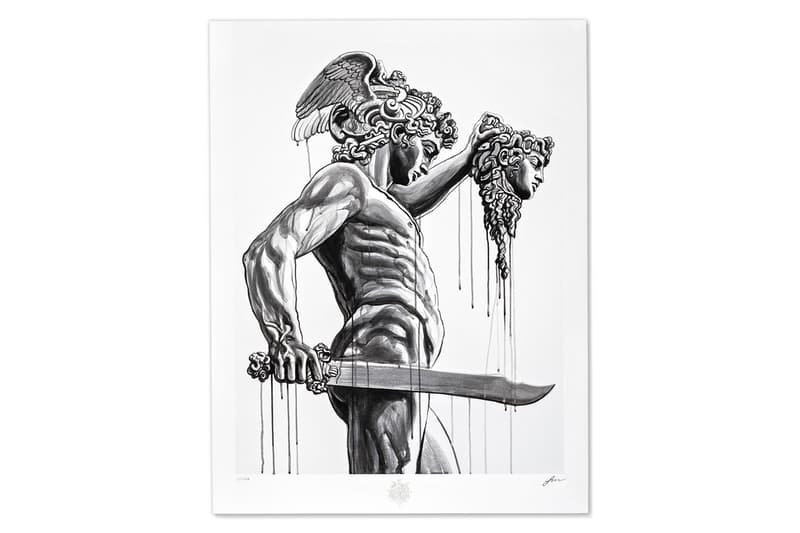 Multifaceted artist Jun Cha is set to release a new time-limited edition print entitled Warrior. The artwork (32″ tall × 24″) features a black-and-white illustration of Zeus' bastard son, Perseus, beheading the Gorgon Medusa as per the ancient Greek myth. The composition was inspired by a sculpture made by the 14th-century Italian sculptor Benvenuto Cellini and the paintings of Miyamoto Musashi.
"Through adversity, he beheaded the Gorgon Medusa to protect his mother, saved Andromeda and restored order to the throne. This hero's journey from birth, death to rebirth is at the center of every story," said the artist. "The hero leaves the comfort of society and enters the Warrior's path where victory is earned through sacrifice."
The signed and numbered giclée print will arrive in limited numbers for 24 hours starting on May 28 until May 29 on Jun Cha's official website. Each print will set you back $230 USD.
For more notable releases, take a look at this week's Best Art Drops.