Disney Announces 'Star Wars: The Bad Batch' Season Two
With a 2022 arrival.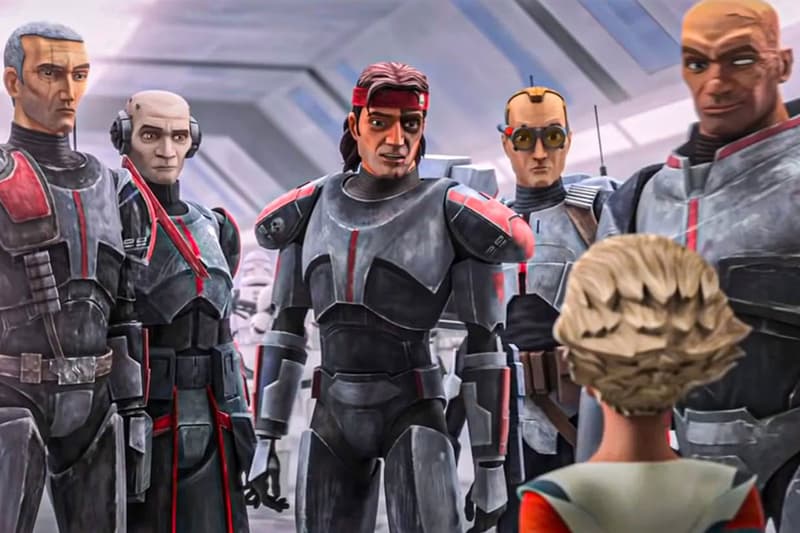 Disney has renewed  Star Wars: The Bad Batch for a second season. The Disney+ original animated series is set to arrive next year, with the announcement coming just ahead of the season one two-part finale.
Star Wars: @TheBadBatch will return for a second season in 2022. Prepare for the two part finale of season one starting tomorrow, only on @DisneyPlus. #TheBadBatch pic.twitter.com/TOs5Lh34bT

— Star Wars (@starwars) August 5, 2021
The animated series follows the Bad Batch clones and Omega, a mysterious clone who escaped the Empire with Clone Force 99. "Members of Bad Batch — a unique squad of clones who vary genetically from their brothers in the Clone Army — each possess a singular exceptional skill which makes them extraordinarily effective soldiers and a formidable crew," states the series description.  The Bad Batch clones were first introduced in Star Wars: The Clone Wars and the storyline takes place after the turbulent aftermath of the Clone War.
"The entire Lucasfilm Animation team and I would like to thank Disney + and our fans for the opportunity to continue telling the story of the Bad Batch," said executive producer Dave Filoni in a press release.
Season one's two-part finale is set to begin tomorrow, with the previous episodes now streaming on Disney+.
In related news, Marvel's Hawkeye receives a November release date on Disney+.