PacSun Is Offering a First Look at the A$AP Worldwide x Vans Collab During Live-Streaming Shopping Event
Viewers can interact online and shop the latest drops in real time.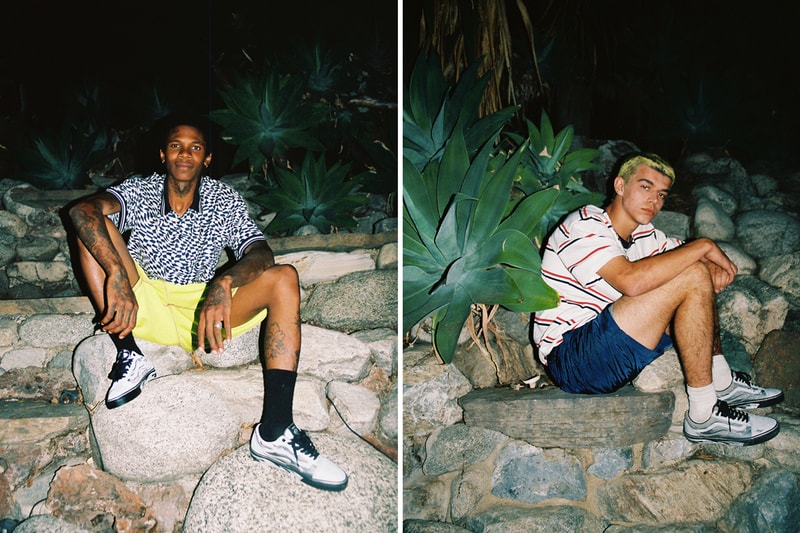 Offering an immersive edge to new drops and collections, PacSun is introducing live streaming shopping events to its website. To kick off the programming, which will debut on August 6, the youth retailer is providing a first look at a footwear collaboration between Vans and A$AP Worldwide. It's a fitting topic for the inaugural virtual activation, as the A$AP Rocky was recently named PacSun's guest artistic director, signaling that this will be the first of many exciting releases to come.
For the A$AP Worldwide x Vans sneaker launch event, PacSun will be broadcasting from its Soho store in New York. Partnering with rising model and TikTok star Mathieu Simoneau, the livestream will be the first look at new sneakers from the partnership between A$AP Worldwide and the footwear brand. Making sure to engage fans in the conversation, viewers will be able to comment and ask questions before shopping for sneakers that they see in real time, making for a truly interactive environment. Featuring reflective elements, the key details of A$AP Worldwide x Vans sneaker will be discussed during the streaming event.
Later this month, PacSun will also be organizing another live-streaming shopping event from its store in downtown Los Angeles. As a means of drumming up style inspiration for the season ahead, this iteration will feature YouTube Jules LeBlanc, who will be sharing her favorite looks from PacSun.
Mark your calendars for August 6 at 10:00 AM EST to tune into PacSun's livestream and be the first to discover the sneakers in the A$AP Worldwide x Vans collaboration. For more information about PacSun's shopping events, head to the brand's website.