Kawhi Leonard's 'Culture Jam' Releases Video Game for New Track "Waves"
The game takes it back to the days of GameBoy Advance.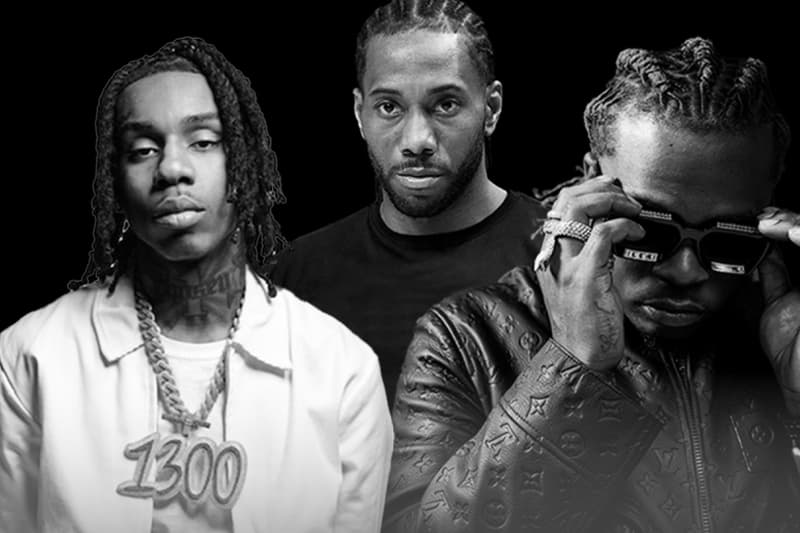 Kawhi Leonard's Culture Jam project recently released the new track "Waves," which saw Gunna and Polo G link up.
Following the release of the single, Leonard has also released a new video game for the latest song. The make of the game is rooted in nostalgia and is heavily inspired by the classic NBA Jam basketball game and is imagined by the Krool Toys crew. NBA Jam famously transformed players into their favorite basketball stars, which was a large inspiration for Leonard's Culture Jam game. Sticking with the theme of nostalgia, the game is officially available on Game Boy Advance. It is set to allow players to control their super moves and earn points based on style points and shots. There is an updated player roster that features both Gunna and Polo G and players can utilize different moves such as sky walking slams, cannonball, turbo boost and more to play.
The upcoming Culture Jam LP is a joint effort from music industry powerhouse Eesean Bolden and NBA superstar Kawhi Leonard to bring together Hip Hop's biggest stars to celebrate youth basketball and the community.
If you have not had a chance to listen, check out "Waves" below. Check out Culture Jam here, to play the game.
In case you missed it, Street Fighter V has announced Luke the kickboxer as its latest character.