Netflix Hires a Former EA Exec and Damien Hirst Drops His First NFTs in This Week's Business and Crypto Roundup
While the 'Space Jam' theme song is up for grabs as an NFT.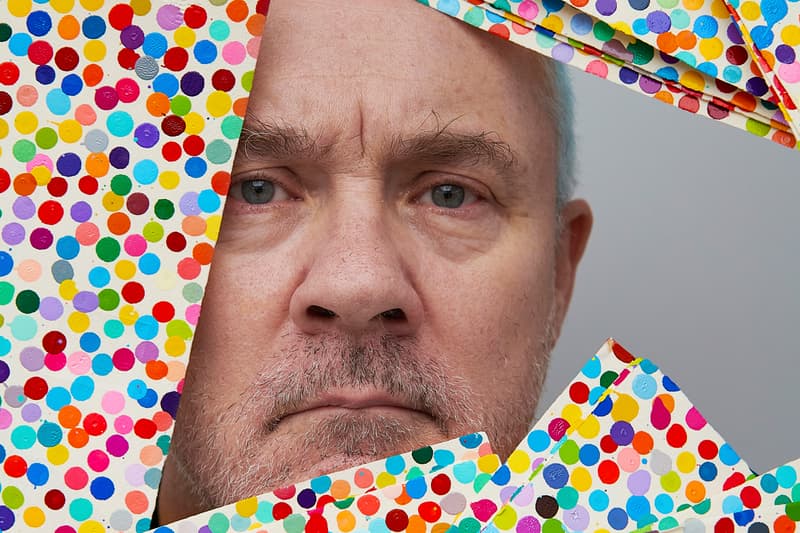 Many brands are starting to see a recovery despite the challenges initially brought on by the pandemic. Some businesses, especially ones that focused efforts on expanding e-commerce ventures, have even seen profits rise even higher than before.
HYPEBEAST has rounded up the top business and crypto stories of the week so you can stay in-the-know about trends across industries.
Business
Blue Origin announced the news in a press release on Thursday, saying that 18-year-old Oliver Daemen will make the journey instead. The unknown auction winner had paid $28 million USD for the opportunity.
Welcome to the crew, Oliver! We're grateful to have you as our first customer to mark the beginning of commercial operations. #NSFirstHumanFlight https://t.co/gwZ6qBOFpi pic.twitter.com/SuOwxe2353

— Blue Origin (@blueorigin) July 15, 2021
2. Burberry said it is 'very confident' that Riccardo Tisci will stay as creative director 
Burberry shared its first quarter trading reports, showing a return to pre-pandemic levels of growth. CFO Julie Brown revealed that the house was "very confident" Tisci would remain in post following the surprise decision of CEO Marco Gobbetti to join Ferragamo.
The Chicago-based company promises to provide customers with an original recorded song within three to seven days. Songfinch's website advertises that for $199 USD.
This might be a big story, but it's only possible because you've trusted us with yours. Thank you doesn't begin to scratch the surface. Every story, songwriter, and stream of happy tears has led to this, and it's only the beginning! ? https://t.co/8oeeTekNv2

— Songfinch (@Songfinch) July 14, 2021
Mike Verdu — the former Facebook vice president heavily tied to working with developers on Oculus — joins Netflix as vice president of game development.  Amongst the many titles worked on, Verdu was also instrumental in the Star Wars and Sims video game franchises for Electronic Arts.
The video production company is in talks with potential investors for the sale of a piece of the firm. Its portfolio includes the new Warner Bros. film Space Jam: A New Legacy staring James, a remake of the 1990 classic comedy House Party for New Line and Adam Sandler's upcoming film Hustle for Netflix.
Crypto
Dogecoin co-creator Jackson Palmer recently resurfaced on Twitter to offer his thoughts on the current state of cryptocurrency. He said "cryptocurrency is an inherently right-wing, hyper-capitalistic technology," among other things.
I am often asked if I will "return to cryptocurrency" or begin regularly sharing my thoughts on the topic again. My answer is a wholehearted "no", but to avoid repeating myself I figure it might be worthwhile briefly explaining why here…

— Jackson Palmer (@ummjackson) July 14, 2021
2. ASICS released its 'Sunrise Red' collection as NFTs
ASICS launched its new "Sunrise Red" collection, with each of the nine silhouettes releasing as digital sneakers. Overall, 189 NFTs will be available.
The large-scale cryptofarm was set up in the former warehouse of JSC Vinnytsiaoblenerho where it is estimated to have stolen up to $260,000 USD in electricity from the city. Over 5,000 computers and 3,800 Sony PlayStation 4 consoles were seized by police.
СБУ ліквідувала найбільшу підпільну криптоферму в Україні

На ній «майнили» майже 5 тис. одиниць комп'ютерної техніки.

➡️ https://t.co/YicpTGi1ow pic.twitter.com/cqrjkoy0sH

— СБ України (@ServiceSsu) July 8, 2021
Damien Hirst has joined the NFT party with a collection set to release through art sales platform HENI. Dubbed "The Currency," the drop consists of 10,000 hand-painted works of art, each with a corresponding NFT that you can apply for the chance to purchase.
In honor of the film's 25th anniversary, Quad City DJs — the musicians behind the high-energy jam — are releasing several NFTs. The offering marks the first NFT of a major motion picture theme song.