Trae Young Reacts to His Team USA Snub
Once again, underestimated and overlooked.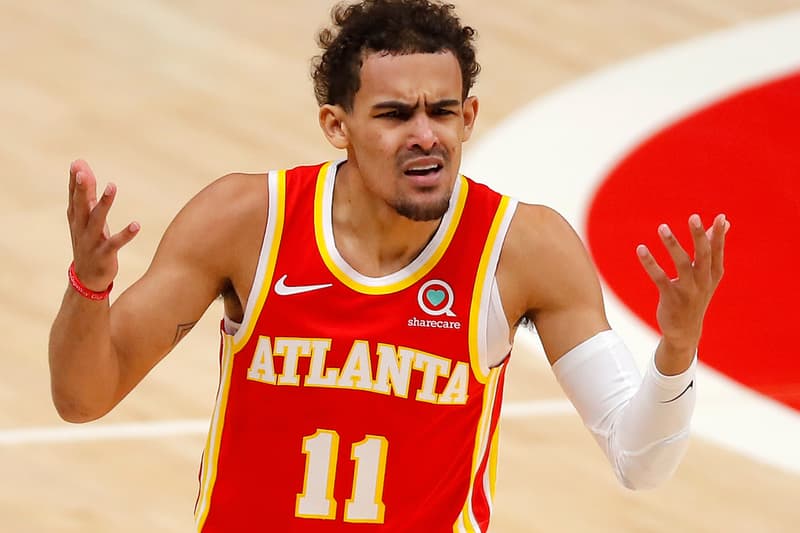 By now, Atlanta Hawks superstar Trae Young has become a household name for the team, seemingly carrying the Hawks to the NBA Eastern Conference Finals this year. After his 2021 playoffs performance, it is hard to deny his talents for the game, however, Young is still constantly snubbed on the court.
Young, who is, unfortunately, no stranger to the disrespect, has recently taken to Twitter to express his frustration for being constantly overlooked and underappreciated. The young superstar's absence on the Team USA roster has sparked a lot of questionable down, especially since players like Khris Middleton and Zach LaVine have been considered. Now, due to a roster change for the Tokyo Olympics, Duncan Robinson is rumored to replace Bradley Beal on men's basketball roster. Other players have been put into contention, yet Young's name has not even been considered.
Check out his tweet below and a couple of responses from players around the league.
..??? pic.twitter.com/R7qPMlfhg5

— Trae Young (@TheTraeYoung) July 15, 2021
keep working dawg ??‼️ https://t.co/TW9CZ7KfTj

— Ja Morant (@JaMorant) July 15, 2021
Let it be known. ? https://t.co/x1PjpgKwGY

— Ray Young (@rayfordyoung) July 16, 2021
In other basketball news, here is an exclusive look at the U.K.'s first NBA store.