Dr. Dre Could Be Working on 'Detox' Again
The legendary producer is back in the studio after suffering a brain aneurysm.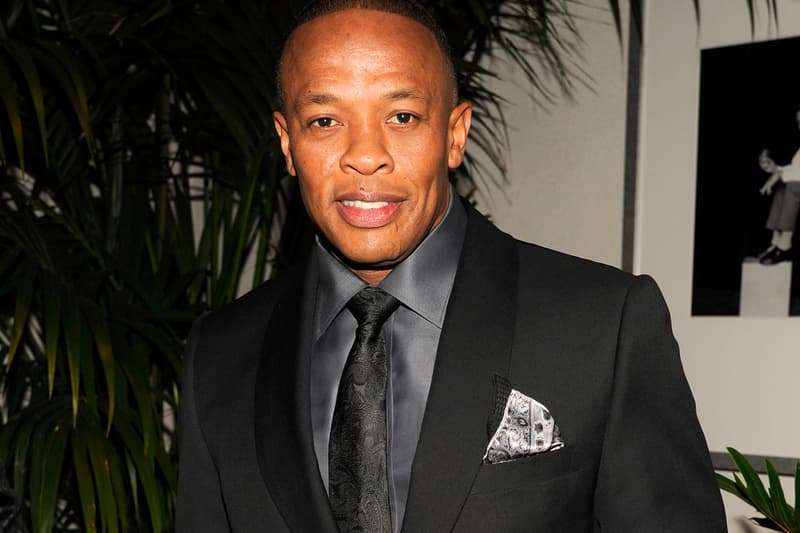 Dr. Dre is back in the studio and might be reviving his sought-after Detox album.
Over the weekend of January 16, several photos of the music legend cooking in the studio was shared on social media. Dre was joined by friends and previous collaborators like The D.O.C., Focus…, Trevor Lawrence Jr. and Dem Jointz, with the latter captioning his Instagram post "And We Back!! #Detox21."
In November 2020, actor and singer-songwriter Page Kennedy tweeted that "[t]his Dr. Dre album sounding [fire]," and revealed that Eminem will be appearing on the said project. Fans automatically assumed that the album in question is Detox, but Dre is yet to confirm this. Flying Lotus also revealed as late as 2019 that the album is "real" and that it actually "exists." He added, "The version I heard is the sequel to Compton. It makes sense after Compton, I think. It makes sense, but I like it better than Compton." Chris Haynes from ESPN also reported in 2018 that the rapper/producer was "working on a couple songs" from the album, and that he seemed open to the idea of bringing back the project.
Dre returned to the studio after spending almost two weeks in the hospital following a brain aneurysm. He sent fans a hopeful update and confirmed that he was "doing great," but stayed in Cedars-Sinai so doctors could run tests and find out what caused the aneurysm.
Stay tuned for more news on Detox.
NEWS: Dr Dre's long awaited album Detox is getting teased to release this year!!!!

Source: Dem Jointz's IG, who is currently with Dre pic.twitter.com/TS59DoO5VU

— Holmes (@Holmes_HHT) January 17, 2021
Elsewhere in music, Drake is officially the first and only artist to hit 50 billion streams on Spotify.