Dr. Dre Is Allegedly Working on 'Detox'
As disclosed by an ESPN reporter.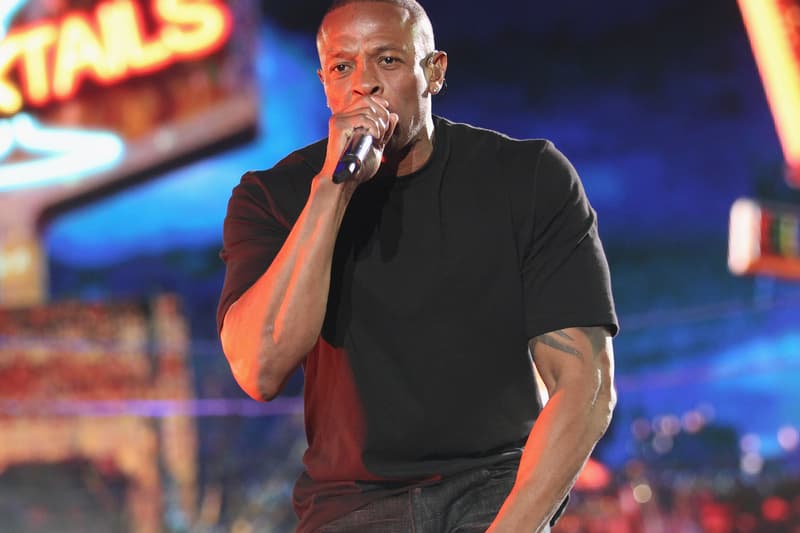 On Tuesday, Dr. Dre and Jimmy Iovine were seen hanging out together at the practice of the Golden State Warriors. ESPN reporter Chris Haynes asked Dre if his highly anticipated, long-delayed album Detox was ever going to be released. "I'm working on a couple songs right now. We'll see," Dre answered.
The Compton rap mogul has been working on Detox since 2002, but seemingly put an end to the idea in last year's HBO series The Defiant Ones. "I never had any connection with [Detox]," he said. "It didn't work. I'm never gonna do that again." In 2015, Dr. Dre released Compton, a soundtrack for the N.W.A biopic Straight Outta Compton. He also recently produced a few of the tracks on Eminem's latest album Revival.
Check out the tweets below and stay tuned for more updates on this.
I asked Dr. Dre if Detox is permanently shelved and he replied, "I'm working on a couple songs right now. We'll see."

— Chris Haynes (@ChrisBHaynes) January 9, 2018
Dr. Dre and Jimmy Iovine attending today's Warriors practice. pic.twitter.com/D2tlpVJieN

— Chris Haynes (@ChrisBHaynes) January 9, 2018